http://hd.today/watch/xyPpkP3v-the-x-files-season-11/episode-6.html
The eleventh season of the American science fiction television series The X-Files premiered on January 3, 2018, on Fox. The season consists of ten episodes and concluded on March 21, 2018. It follows newly re-instated Federal Bureau of Investigation (FBI) agents Fox Mulder (David Duchovny) and Dana Scully (Gillian Anderson). The season's storyline picks up directly after last season's finale and the search for Mulder and Scully's son William is the main story arc of the season.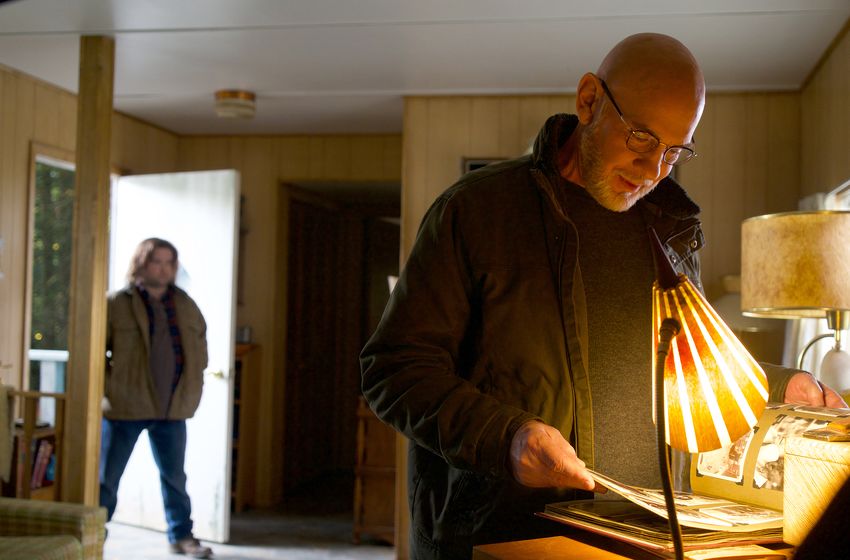 Dana Scully (Gillian Anderson) wakes up in the hospital after having a seizure, now realizing the events of My Struggle II were a vision and haven't actually happened yet. Mulder initially presumes Scully's ramblings are a product of her illness but leaves the hospital to investigate. Agent Jeffrey Spender later appears at Scully's bedside, revealing that someone is looking for William. He first balks at telling her the location of her son, revealing only the name of the family that adopted him - Van De Kamp. Mulder tails a henchman who he believes will take him to The Smoking Man, but he arrives somewhere else with mysterious conspirators; Mr. Y (A.C. Peterson) and Erika Price (Barbara Hershey). They try to negotiate with Mulder into turning over his son but Mulder refuses. Walter Skinner (Mitch Pileggi) tries to meet with Scully, but can't find her. As he goes to his car, he is met inside by The Smoking Man and Reyes. Meanwhile, Scully tries to leave the hospital but her seizures return causing her to crash her car. She is rescued by Agent Einstein and Agent Miller, and is readmitted to the hospital. Both agents leave the room. An assassin sent by Mr. Y and Erika enters and tries to suffocate Scully, but Mulder steps in and saves her by slicing the assassin's neck. As Skinner comes in, Mulder confronts him since he smells like smoke. In a flashback to when Skinner was in the car with the Smoking Man, the latter reveals (in a further flashback to 17 years, "En Ami") that he, not Mulder, artificially impregnated Scully.
214 6 "Kitten" Carol Banker Gabe Rotter February 7, 2018 2AYW06 3.74[14]
Mulder and Scully travel to Mud Lick, a small town in rural Kentucky in search of Walter Skinner, who has disappeared without warning. There they find the town on the verge of hysteria following a series of suspicious deaths, unexplained illnesses and rumours of a monster lurking on the town's outskirts.
A rather trite description. Imagine if the government had a gas that could control human behavior. Imagine the chemtrail. I can assure you they do.