There was a second driver. The motif suggests a person in the shadows.
Mr. Mercedes is an American mystery thriller television series based on the novel of the same name by Stephen King. It premiered on the Audience network on August 9, 2017. David E. Kelley is the showrunner and it stars Brendan Gleeson and Harry Treadaway.
Plot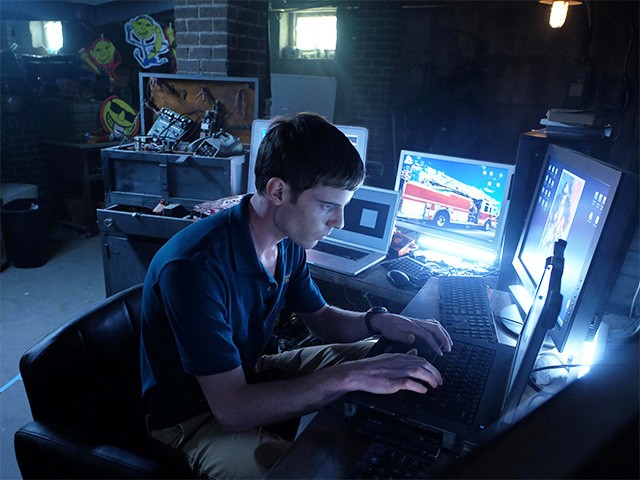 Notice the fire truck. It was a prominent feature at the stage set
Retired detective Bill Hodges is still haunted by the unsolved case of "Mr. Mercedes," who claimed sixteen lives when he drove a stolen Mercedes through a line of job-seekers at a local job fair. Meanwhile, brilliant young psychopath Brady Hartsfield, the real Mr. Mercedes, reemerges to focus his attention on Hodges. What begins as an online cat-and-mouse game between the two soon has deadly real-life consequences as an increasingly desperate Hartsfield becomes bent on leaving his mark on the world.
The front end damage was important.
Just like Stanley Kubrick's filming was cover for the moon landings, many TV shows provide cover for real events. The Lone Gunman presaged 9/11 with planes flying into the WTC's. 
Stephen King meets the master plotter?
Casting call? You can never have enough extras.
Predictive programming is a major feature in a false flag event or hoax. Charlottesville was no different. Stephen King's novel Mr. Mercedes was all the rage and made into a TV show. There's nothing like driving into a crowd. Even President Obama shook his hand.