Literacy is not a handy knack. It is a moral condition. The ability to read attentively, reflectively, and judiciously is equally the ability to be attentive, reflective, and judicious. For the sake of just and sane living, literacy is not an optional adornment. It is a necessity. It is the necessity. It is not a variety or portion of education. It is education. It is the whole thing, the wholesome nourishment of the mind, by which it may grow strong enough to be the master of the will and not its slave, the judge of desire and not its procurer, the censor of sentiment and not its tool, and the inquisitor of belief, and not its flack. It is our only path to whatever wisdom we can have, which is our only path to whatever goodness we can know, which is our only path to whatever happiness we can enjoy.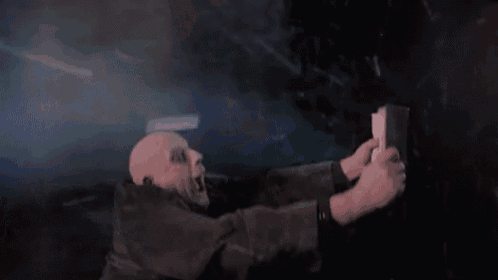 First Amendment
Congress shall make no law respecting an establishment of religion, or prohibiting the free exercise thereof; or abridging the freedom of speech, or of the press; or the right of the people peaceably to assemble, and to petition the Government for a redress of grievances.
Elizaveta Denisovna Voronyanskaya (died September 1973) was an assistant of the Russian writer Aleksandr Solzhenitsyn and typist for the manuscript of his book The Gulag Archipelago (1973), a history of the Gulag forced-labour camps in the Soviet Union.
The manuscript had been smuggled out of the Soviet Union on microfilm and was ready for publication in New York and Paris, but Solzhenitsyn had wished for first publication within the Soviet Union. His plans were upset by the KGB, who tortured Voronyanskaya and uncovered the hiding place of the manuscript. Voronyanskaya was then found hanged in her apartment, allegedly as a result of suicide. Solzhenitsyn went ahead with publication, and a Russian-language edition of the book was published in Paris on 26 December 1973.
Solzhenitsyn was arrested on 12 February 1974 and deported to Germany. He lived in exile in the West until his return to Russia two decades later.
To do evil a human being must first of all believe that what he's doing is good… Ideology – that is what gives devil doing its long-sought justification and gives the evildoer the necessary steadfastness and determination. That is the social theory which helps to make his acts seem good instead of bad in his own and others' eyes, so that he won't hear reproaches and curses but will receive praise and honors…
— Aleksandr Solzhenitsyn
We so much take for granted our freedoms never understanding the price paid by so many to have freedoms. There are litanies of sick, demented dogs lying in wait to torture and murder for the thought crime. Guard your right to free speech well. It is the tempest and the storm to combat adversity. 
Dialogue With Death

by

George Freund

on July 30, 2020 at 6:55 PM

100 Views - 0 Comments

The last age of the Church

by

George Freund

on July 26, 2020 at 12:47 PM

108 Views - 0 Comments

The 12th Planet

The Nine Faces of Lucifer, Lord of Light...

The influence of sea power upon history,...

UNTRODDEN PEAKS AND UNFREQUENTED VALLEYS...

Inside The Company CIA Diary

FREEDOM FROM WAR

GOLDEN LADS

Profiles In Courage

by

George Freund

on May 30, 2020 at 7:00 PM

165 Views - 0 Comments

Army Medical Department Handbook Of Basi...

by

George Freund

on May 30, 2020 at 6:47 PM

220 Views - 0 Comments

Weather As A Force Multiplier: Owning Th...
37 - 48 of 119 Videos