-
The great financial collapse may be covered over by the coming Syrian conflict which is an obvious ruse. While Conspiracy Cafe deals with the geo-political issues, we can't leave you on your own. There may be questions you have about the issues of the day. If you've been with us a long time, remember our Christmas special on surviving a nuclear calamity. If the unthinkable ever happened, you'd have to be everything. Co-operation is the key. We pray we never get to that point. 
-
-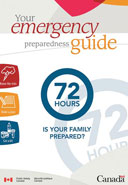 -
-
DON'T FORGET YOUR RADIO 444.175 IS A HAM EMERGENCY FREQUENCY. IMPORTANT MESSAGES WILL BE BROADCAST OVER A LARGE AREA.
"But if anyone does not provide for his own, and especially for those of his household, he has denied the Faith and is worse than an unbeliever." 1 Timothy 5:8
Bugging out was even spoken of in the days of Noah. Preparation was clearly understood. The birds did it. The bees did it. What's stopping you? 
| | |
| --- | --- |
| ALERT: "Billionaires Are Preparing AGRAR... | Man Builds Incredible TANK for His Son ... |
| Building a house from pallets in winter... | 5 Weeds in Every Garden That are Actuall... |
| Welding Helmets a Civil Defense | Andrey Filatov: The Battle for Pervomai... |
| Simple Close Combat Techniques | Doomsday Preppers: S2 EP9 Prepared, Not ... |
| Doomsday Preppers S02 E08 No Such Thing ... | Doomsday Preppers S02 E07 Escape from Ne... |
| Doomsday Preppers S01 E06 Nine Meals Aw... | Went homeless. Done Guerrilla Grazing by... |
1 - 12 of 170 Videos