-
The great financial collapse may be covered over by the coming Syrian conflict which is an obvious ruse. While Conspiracy Cafe deals with the geo-political issues, we can't leave you on your own. There may be questions you have about the issues of the day. If you've been with us a long time, remember our Christmas special on surviving a nuclear calamity. If the unthinkable ever happened, you'd have to be everything. Co-operation is the key. We pray we never get to that point. 
-
-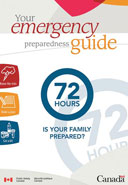 -
-
DON'T FORGET YOUR RADIO 444.175 IS A HAM EMERGENCY FREQUENCY. IMPORTANT MESSAGES WILL BE BROADCAST OVER A LARGE AREA.
"But if anyone does not provide for his own, and especially for those of his household, he has denied the Faith and is worse than an unbeliever." 1 Timothy 5:8
Bugging out was even spoken of in the days of Noah. Preparation was clearly understood. The birds did it. The bees did it. What's stopping you? 
Doomsday Preppers S02 E08 No Such Thing ...

by

George Freund

on June 22, 2022 at 12:12 PM

25 Views - 0 Comments

Doomsday Preppers S02 E07 Escape from Ne...

by

George Freund

on June 9, 2022 at 7:51 PM

76 Views - 0 Comments

Doomsday Preppers S01 E06 Nine Meals Aw...

by

George Freund

on June 5, 2022 at 11:25 AM

78 Views - 0 Comments

Went homeless. Done Guerrilla Grazing by...

WWII ARMY GROUND FORCES TRAINING FILM " ...

Survival Bugout - Survival Scenarios

New England Firearms "Tamer" Survivor SB...

How It Will Go Down - Agenda 2030

Man Digs a Hole in a Mountain and Turns ...

.380 ACP: The Biggest Little Caliber

Escape to the Wild EP3 River Nile

2020 Was Just the Beginning ~ Rex Review...
1 - 12 of 162 Videos