Posted by
Conspiracy Cafe
on January 3, 2019 at 6:34 PM
Bioengineering expert Dr. Gerald Pollack will discuss structured water, what is it and how can it impact your health? The water in our cells is even more important to us than we think!
Websites:
www.pollacklab.org
faculty.washington.edu/ghp
Dr. Gerald Pollack and Structured Water Science
Dr. Gerald Pollack, University of Washington professor of bioengineering, has developed a theory of water that has been called revolutionary. He has spent the past decade convincing worldwide audiences that water is not actually a liquid.
Dr. Pollack received his PhD in biomedical engineering from the University of Pennsylvania in 1968. He then joined the University of Washington faculty and is now professor of bioengineering.For years, Dr. Pollack had researched muscles and how they contract. It struck him as odd that the most common ideas about muscle contraction did not involve water, despite the fact muscle tissue consists of 99 percent water molecules...
Structured water does not have the same properties as bulk water. Water is the carrier of the most important molecules of life, like proteins and DNA. In the book, "Cells, Gels and the Engines of Life," evidence is presented that shows water is absolutely essential to everything the cell does. The water in our cells is not like water in a glass. It's actually ordered pretty much like a crystal. Like ice, it excludes particles and solutes as it forms. The space formed is called an exclusion zone (EZ).
Dr. Pollack discovered a new phase of water. Bulk Water is H2O but this new phase of water, the exclusion zone structured water, is H3O2. It's a newly discovered phase of water. If you count the number of hydrogen's and oxygen's, you find out it's not H2O.
Structured Water forms (honeycomb) hexagonal sheets very similar to ice because it's the next phase! Structured Water (liquid crystalline) is H3O2 . . . the fourth phase of water. It's a transition stage between water and ice.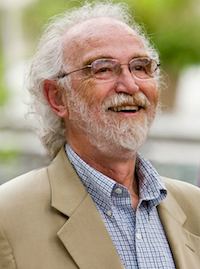 COMMENT:
The key to everything here is water is a crystal. The crystal is a stone perse. It contains programming and memory. Water is not a mere liquid. It is the essence of God created life. This is why we are offered poisonous substitutes to break our connection to God and the universe. This is an amazing interview. Enjoy. 
Crystalline Connective Tissue . By Cyndi Dayle - 'The Subtle Body - An Encyclopedia of Your Energetic Anatomy'