Posted by
George Freund
on October 27, 2014 at 8:10 PM
We will rock the heavens with the prophecies of Gang Il-Sun the Korean Edgar Casey who warned the world of great calamities. They include a pole shift, a world war originating on the Korean peninsula. It will last three days, and Seoul will be consumed by fire. A great pestilence will follow lasting 68 days. American forces will flee the peninsula taking the disease throughout the globe. Kim Jong-un claims he has a hydrogen bomb. Is he bluffing? Will the prophecy unfold?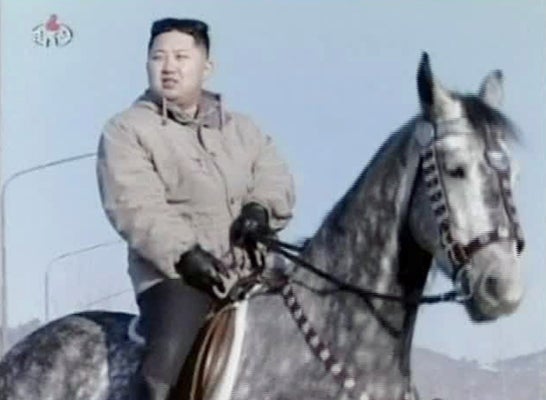 And I saw: and behold, a pale horse, and he that sat upon it, his name [was] Death, and Hades followed with him; and authority was given to him over the fourth of the earth to slay with sword, and with hunger, and with death, and by the beasts of the earth.
Revelation 6:8
There are two heavens The Early and The Later. Jeung-san Sahng-jeh-nim, Ruler of the Three Realms opened The Later Heaven and let in spirits in 1901. In retrospect if all these angels of enlightenment descended to Earth, how did WWI come about. Then in 1907 there was a major financial collapse and the great flu pandemic of 1918. The Heaven was only held open for nine years. The eternal question is what enters by this way? Will CERN open a portal for the physical heaven while those divining spirits open the portal though the mind and soul? What will be the result if we guess wrong? Edgar Cayce and Gang Il-Sun said the pole shift.
WORLD CUP GOOGLE DOODLE THE KOREAN PROPHECY
BEWARE OF DEMONS PRETENDING TO BE LIGHT!
We move next to the San Bernardino shooting event. There were three men at the beginning and two patsies at the end. There was a media report one of the rifles came from the police department. The apartment was a stage not a crime scene. This was a classic false flag style event with actors and the infamous drill.
SAN BERNARDINO PRIMARY TARGET FORMER DHS RESEARCHER AT USC TERRORISM CENTER
Harry Bowman, 46