Professor James Fetzer joins in the second hour of today's show to discuss the lawsuit against him for speaking out on Sandy Hook.
Website: jamesfetzer.org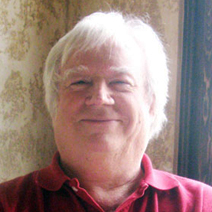 To order James' books visit moonrockbooks.com
Listen to "The Raw Deal", T/Th 4-6 PM/ET, on Revolution Radio, Studio B & and Sun 6-8 PM/ET, on Revolution Radio, Studio A
www.revolution.radio/index.php
Article of Interest: PENN Magazine (January 2019): LET'S GET READY TO RUMBLE! Jim Fetzer vs. The Deep State!
Additional article of interest: Parkland shooting commission recommends teachers should be ARMED, says cops should have to confront active shooters in the future and slams deputies who shied away during the attack that left 17 dead
EXPOSE HIGH SCHOOL SHOOTING LAPTOP SNAP CHAT
David Hogg Changes Story, Wasn't At School When Cruz Opened Fire
HOGG belongs to Soros funded Center for American Progress (CAP)
"FULL METAL GARB"! The Real Shooter(s) Was A Professionally Outfitted Military Commando.
Dead at 42: Broward County Sheriff deputy who questioned Parkland school shooting's gun control agenda