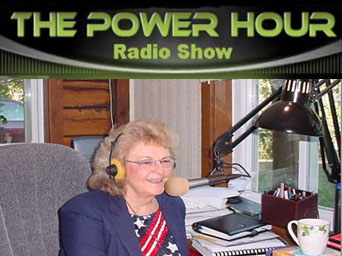 It has been an amazing past couple of days. My country was most likely the victim of a classic strategy of tension attack that NATO practiced in Operation Gladio. Terrorists known to the police and intelligence services on THE WATCH LIST somehow commit acts of extreme terror and die in the effort. It started September 28 when ISIS leader Farah Shirdon was interviewed in Iraq threatening western nations with terror and promising to raise the ISIS flag over the White House. He was a Canadian Somali from Calgary.
On October 8 the Public Safety Minister Steven Blaney attended parliament with RCMP Commissioner Paulson and CSIS Director Coulombe and warned parliament there were 63 active security operations and 90 suspected terror probes. They asked for MORE POWER! MP Wayne Easter asked what was being done? Not too much.
I am a WATCHMAN on the wall. Listen carefully our country was just seized in a coup d'etat against the Canadian people.

On October 20th Martin Rouleau Couture attacked two Canadian soldiers in St. Jean sur Richelieu, Quebec by running them down with his car in a parking lot outside a government office. Warrant Officer Patrice Vincent was killed. Martin fled in the vehicle chased by police. The car rolled over in a ditch. Responding to calls to exit the vehicle, he did. He was shot to death by police who claimed he had a knife. Witnesses reported hearing orders over police radio to kill the suspect.
Martin was on the Integrated National Security Enforcement Team watchlist. He was one of the active investigations mentioned in parliament. He was NOT under surveillance. The RCMP arrested him in July trying to leave the country and seized his passport. More power to spy on Canadians resolves this. There is a bill coming before parliament to do just that and introduce Star Chamber justice with secret evidence.
Gunman: Michael Zehaf-Bibeau (allegedly pictured above) has been named as the Muslim convert who shot dead Corporal Nathan Cirillo and opened fire on the Canadian Parliament injuring at least one officer
Two days later Michael Zehaf-Bibeau shoots a solder guarding the Cenotaph in Ottawa. He is killed. Michael then runs to an unplated car and drives to the commons where he enters the building with a double barrelled shotgun getting past security. That's quite the trick at the most heavily protected piece of real estate in Canada. He is shot to death. The capital goes into lock down. There are many problems with the story. He had his passport refused. He is a convicted felon. He travels freely to the States despite narcotics convictions and being on the Integrated National Security Enforcement Team watchlist. His mother is Deputy Chairman of Immigration and Refugee Canada. How can all this happen?
Armed: The man is seen holding what appears to be a gun as he gets in and drives away
The police cannot monitor the terrorists they have now and there's only 63. Now that's 61. How does more power solve this? They had their passports. They knew their names and addresses. ISIS even posted their pictures on their website. Yet they remained unobserved and undetectable. How did the convicted terrorist get the firearms? The only conclusion one can make is that this was a strategy of tension operation. The authorities can't be that stupid. They may well have been told to stand down. Now that parliament has been intimidated with death will any MP ask questions of this nature? I doubt it. The media circled the wagons and went into JIHAD mode. They even recruited former terrorist mastermind Mubin Shaikh to be the expert for the masses. He led the infamous Toronto 18 terrorist patsies.
Mother: CTV News reports that Zehaf-Bibeau's mother is Susan Bibeau, who works for the Immigration and Refuge Board of Canada
ONCE FEAR IS INSTILLED IN A PEOPLE YOU CAN MAKE THEM DO ANYTHING!