We head for the roundup of the global master criminals with The Power Hour Nation Posse. There be some malfeasance about.
Joining George for today's show will be Norman Traversy who is suing Justin Trudeau.
Website: justiceforcanada.ca
We explore the wholesale looting of the treasury and the connections to Epstein style human trafficking here in Canada with connections to the infamous Pig Farm of David Picton. Norman reveals that it was a classic CIA operation like so many, but like so many off the corporate media radar.
There was a great Bitcoin robbery in Iceland. They took the machines and all, but again what are they really? How about artificial reality chambers.
Eco-GENOCIDE: 11,000 scientists sign order demanding globalists ELIMINATE billions of humans from planet Earth
CANADA'S LARGEST EVER DRILL A PRETEXT FOR MASTERY OF THE MASSES

Daniel Estulin revealed our masters last week. It was the round table of global projects with the power to create wars as well as money ouit of thin air and decide who rules our gulag Eden. What is this force. I've said it is the hidden race that was described in ancient texts like the Mahabhrata. It is the application of the Sentient World Simulation. Old novels and TV programs provided the predictive programming element, but what happens when the machine stops.
We cover the Singapore Financial Conference: Digital Nations, Digital Citizens, No value money, digital token gold, computer storage in the DNA.
Revelation 18:12-14 Douay-Rheims 1899 American Edition (DRA)
12 Merchandise of gold and silver, and precious stones; and of pearls, and fine linen, and purple, and silk, and scarlet, and all thyine wood, and all manner of vessels of ivory, and all manner of vessels of precious stone, and of brass, and of iron, and of marble,
13 And cinnamon, and odours, and ointment, and frankincense, and wine, and oil, and fine flour, and wheat, and beasts, and sheep, and horses, and chariots, and slaves, and souls of men.
14 And the fruits of the desire of thy soul are departed from thee, and all fat and goodly things are perished from thee, and they shall find them no more at all.
One rare BBC series Out of the Unknown said our leaders were robots in The Midas Plague. I'm sure you remember one famous one.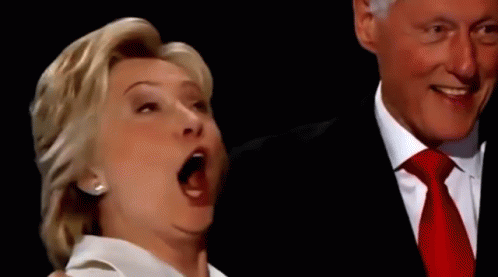 In these the majority of her wrinkles don't seem to be there anymore.
Where have all the wrinkles gone?