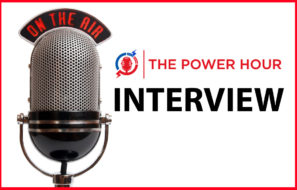 Riding shotgun with 'thegeorge' today will be The Government Rag's contributing writer Jack Mullen. Like Stephanie Sledge they are driving forces in the struggle for the restoration of the republic and the quest for truth.
Currently Jack is a consulting radio station engineer, CEO of a resource management corporation, website developer and student of the emerging disruptive Block Chain Technology.
Jack is a voracious reader and full time writer for thegovernmentrag.com
I marvel at how free thinkers have let the invention of the term conspiracy theory replace the predecessor deductive reasoning. With the mind meme, human intellect is effectively shut down without a neuron being fired. The police audio records a very different event with the drill word used and multiple shooters spoken of. If the recording is true, then Sandy Hook didn't happen as they say. If the recording is false then Sandy Hook didn't happen as they said. Either way we were subjected to disinformation.
There are risks and costs to action. But they are far less than the long range risks of comfortable inaction.
John F. Kennedy
George Washington, in his Farewell Address, 1796, warned of the divisive "danger of Parties":
"And of fatal tendency ... to put, in the place of the delegated will of the Nation, the will of a party; -often a small but artful and enterprising minority ... by which cunning, ambitious, and unprincipled men will be enabled to subvert the Power of the People
and to usurp for the themselves the reins of Government; destroying afterwards the very engines which have lifted them to unjust dominion ...
I have already intimated to you the danger of Parties in the State ... Let me .now ... warn you in the most solemn manner against the baneful effects of the spirit of Party, generally.
This spirit, unfortunately, is inseparable from our nature, having its roots in the strongest passions of the human Mind ...
Domination of one faction over another, sharpened by the spirit of revenge natural to party dissention ... has perpetrated the most horrid enormities, is itself a frightful despotism."
Hellstorm - Exposing The Real Genocide of Nazi Germany
Revelation 3:9 King James Version (KJV)
9 Behold, I will make them of the synagogue of Satan, which say they are Jews, and are not, but do lie; behold, I will make them to come and worship before thy feet, and to know that I have loved thee.
Why MUST They Take Your Weapons: The Red Terror Is Coming To America
CONSPIRACY NIGHT AT THE MOVIES: The Chekist