Another rescue blast from the past. Our March 3rd 2011 episode. It's nice to bring them home.
Conspiracy Cafe is hit with a budget squeeze and will be aired on the first Thursday of the month pending a little help from our friends. The karma effects of war and Project Seal on Oz and New Zealand. Why were 65 SAS commandos guarding 'milk' in Afghanistan? Bahrain Grand Prix rescheduled for war? US airman shot in Germany came from British airbase that launched attack on Libya in '86. Deja Vous? Were Newfoundland missiles a training exercise? Gadaffi was 'tapped' to be President for life of the African Union with Mugabe as his Prime Minister. Holy Tyranny Batman! Gadaffi people handed out the 'hallucination pills' to both sides. Is it the 29 Palms survey live fire exercise? Libyan mercenaries get immunity from the ICC thanks to Uncle Sam setting precedent for President Bush. Army uses psy-ops on Senators. The war for your mind. Dangerous new pathogen found in Round Up Ready crops. The Great European Rip Off. Middle East Madness on Conspiracy Cafe.
Star Eyewitness who named Queen of England in Abduction of Aboriginal Children dies suddenly in Vancouver Hospital
Three Dutch marines captured during rescue in Libya
How Britain danced to Gaddafi's tune
Gaddafi secretly transfers £3bn to Mayfair-based fund as European leaders say 'brutality and intimidation will not be tolerated'
Gaddafi sends thugs to help Mugabe fight election battle
MUGABE DISPATCHES COMMANDOS TO PROTECT GADDAFI
Libya: Who is propping up Gaddafi?
Civilian Urban Warfare Vehicle
People Against Gangsterism and Drugs
London Stock Exchange closed for four hours as computer glitch brings trading to a halt
Libya disaster feeds Sarkozy's dreams of EU glory
Why are police so rude? Because they are trained to be
Child brain scans to pick out future criminals
World's smallest computer watches you — from within
Horizontal Gene Transfer - The Hidden Hazards of Genetic Engineering
Personal details in UK census to be processed by U.S. form which stole Obama's student loan records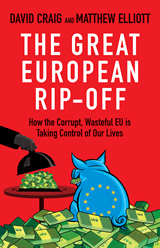 Saudi Arabia shares hit 20-month low on protest contagion fears
Foreign contractors hired Afghan 'dancing boys', WikiLeaks cable reveals