Friday June 17, 2016 11:50 AM - Thursday June 23, 2016 11:00 PM
Street creep takes a swing at your host, learns what gravity is all about in a classic take down maneuver. The epitaph to the Obama administration another poorly executed false flag shooting. Cui bono Orlando? There is only one answer that overrides any other Hillary Clinton. The dialectic has changed by the classic bait and switch. All issues pertaining to her past are washed away and replaced with her 'trump' card gun control. Will America ever be free from the mind control programming of a deceitful government and mass media? Given eyes we see not. Given ears we hear not. How does anyone hear anything exposed to the discharge of hundreds of rounds of ammunition fired from a high powered rifle in a closed space? There can only be one answer. There was no loud noise. Why are all the TV witnesses completely devoid of trauma. Fully trained combat soldiers get PTSD. Naive 'victims' carry on stoically like nothing ever happened. Could it be nothing happened save a mass psychological operation? Sons of the Republic Look and Learn on Conspiracy Cafe.
The Manchester drill even in practice they wear ear protection. The crime scene. Omar Mateen's father vying for President of Afghanistan in CIA, State Department op. Orlando press report two gunmen and provocateur holding exit shut. Faked photos make the blood boil. Evidence? Mateen employed by G4S and talked of killing. Former FBI agent reveals 'terror' in created by the FBI. The shooting season has begun. Possible primary target a makeup artist in Paris for their false flag. No worries for Hillary. Bernie sues over vote scam in California. The TPP E-Mail scandal. Clinton Foundation money laundering central. Russians get uranium to bomb you with. Clinton vies for more police state. Copycat arrested en route to L.A. ISIS (CIA) threatens Toronto pride event. French police commander and his wife savagely murdered by ISIS thug. Was it knowledge of the Paris terror attacks? Canadian beheaded by Islamic terror group. Muslim holidays for Philly.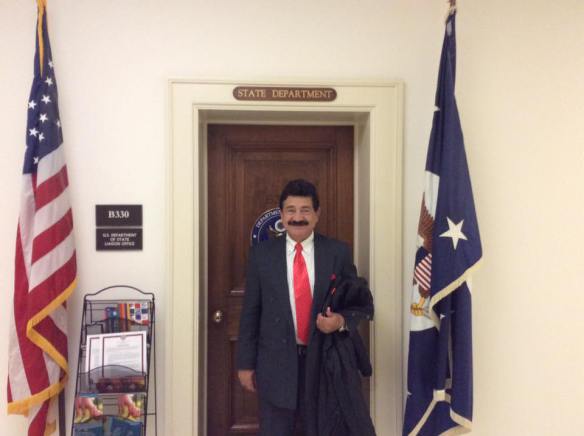 Canadian police and military drill on remote island. Mega corporations to pull free speech. Re-education camps for conspiracy theorists in EU. Israel burns cyber books moves to control thoughts. Canada attacks thought crimes. WWIII prep. Seals ready on Black Sea. Algeria moves toward Moscow. US Navy enters Black Sea. Ukraine honors butcher of Jews. Turks in Syria. Aleppo bombed. Troop movements. US bombs Syrian allies. Syrian professor accuses Putin of pulling punches. US column approaches Russian border. Putin closes border to Rothschilds. China's war. Danger of war games. Warsaw NATO summit. Effects of Russia's 100 megaton bomb. ISIS Crisis board game leaves out Russia. RIMPAC exercise.
Apocalyptic weather. Paris floods. Are we seeing a continuation of the World Weather War. Obama says, BE PREPARED! The Cascadia threat. The protective drill. 800 Aftershocks in California swarm. Fukushima Apocalypse. Caltech finds ninth planet. Secret banker meetings. Corporate bailout. China's people bubble. The crisis signs. Asset seizure includes bank card assets. Soros preps for collapse. Ontario preps to strip hydro wealth. Assisted dying. Beastiality law. Antidepressants are ineffective. Economy increases cancer deaths. Saudi bribes? Mother fights police death squads in court. The Windsor hum. The third candidate? Cassius Clay hero. Honey for health.