Some of the common themes are computer security, cyber warfare, Saddam Hussein raid in 2003, military police agent killed, and possible rendition of Saddam's double for dental care? HAARP and weather warfare are not ruled out either. These were high caliber members of the Air Force. We also have a bio on the defense contractor that falls off the radar. He was a ham radio operator and retired Lt. Col. We could assume these contractors are CIA perhaps.
CAPT. Charles A. Ransom of Midlothian, VA. was being promoted to MAJOR.

83rd Network Operations Squadron Joint Base Langley-Eustis.
This unit involves cyber warfare at its highest level as outlined below. He would be a high level target on the grand chessboard. What did he know that made him a threat? His role is not being revealed. Could it be weather warfare or the Stuxnet virus attack on Iran?
Langley Air Force Base (IATA: LFI, ICAO: KLFI, FAA LID: LFI) is located three nautical miles (6 km) north of the central business district of the city of Hampton, Virginia, United States.[2] It is the home of the United States Air Force's 633d Air Base Wing (633 ABW),1st Fighter Wing (1 FW) and the 480th Intelligence Surveillance and Reconnaissance Wing(480 ISRW). It also hosts the Global Cyberspace Integration Center field operating agency, the 192D Fighter Wing of the Virginia Air National Guard and Headquarters Air Combat Command (ACC). The base is named for aviation pioneer Samuel Pierpont Langley. (Wiki)
83rd Communications Squadron redesignated for cyber warfare
Posted 8/14/2007 Updated 8/14/2007
by David R. Hopper
Air Combat Command Public Affairs
8/14/2007 - LANGLEY AIR FORCE BASE, Va. (ACCNS) -- The redesignation of the 83rd Network Operations Squadron Aug. 3 completed its transformation into the Air Force's newest high-speed squadron dedicated to meeting the service's cyberspace mission.
Formerly the 83rd Communications Squadron, the unit at Langley is assigned to 26th Network Operations Group, 67th Network Warfare Wing located at Lackland AFB, Texas. The squadron's responsibilities include intrusion/detection, active directory management, mail relay, firewall management, Web proxy services, gateway management and other operations associated with Air Force networks.
"Networks, today even more than television and print media, increasingly provide the face we show to those outside the United States who are curious about or hostile toward our national identity and intentions." Col. Mark S. Kross, 26th NOG commander. "Our Web pages and information services, our public affairs messages disseminated instantaneously, our consistent presentation of images and messages of confidence, competence and dedication are key to the credibility and acceptance of our deployed warfighters around the world. Increasingly, network defense is the national defense."
The conversion of the 83rd falls in line with the Air Force mission - to fly and fight in air, space and cyberspace. "Our ability to fight in ground, sea, air, and space depends on communications that could be attacked thru cyberspace," said Secretary of the Air Force Michael W. Wynne at the November 2006 Command, Control, Computers, Communication, Surveillance & Reconnaissance Integration Conference in Crystal City, Va.
The 83rd's roadmap to accomplishing its mission might be different than what most Airmen think of from a regular communications squadron.
"We're not a typical communications squadron," said 1st Lt. Joseph M. Hinson, 83rd NOS. "This name change reflects the fact that we're operating the Air Force's largest weapon system: the network. Just as a fighter pilot adjusts (his or her) controls and mitigates threats to put bombs on target, we're adjusting settings and defending against intrusions to connect intelligence folks with Predator footage, link units and missions via email and Web applications, etc."
The responsibilities of the 83rd are important because adversaries " ... can not only use cyberspace in new asymmetrical ways, but can actually make it fit their needs," said Dr. Lani Kass, special assistant to the chief of staff of the Air Force and director of the Air Force Cyberspace Task Force. "Cyberspace's edge for an enemy is they can strike from a distance and at lightning speed - at the stroke of a keyboard," she said.
http://www.acc.af.mil/news/story.asp?id=123064485
MAJOR Raymond G. Estelle II Joint Base Langley-Eustis Air Combat Command HQ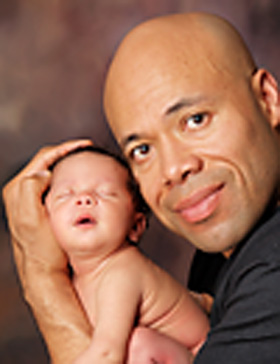 Major Estelle was newly arrived in Afghanistan after the Easter weekend. Was he sent to Afghanistan for his execution. Langley-Eustis is detailed above. Langley is in the 9th Air Force Region. Could he have had knowledge of the weather war scenario recently experienced?
Air Combat Command (ACC) is a major command (MAJCOM) of the United States Air Force. ACC is one of ten major commands (MAJCOMs), reporting to Headquarters, United States Air Force (HAF).[1] (Wiki)
The mission of Air Combat Command is to be the primary force provider of combat airpower to America's warfighting commands. To support global implementation of national security strategy, ACC operates fighter, bomber, reconnaissance, battle-management and electronic-combat aircraft. Air Combat Command also provides command, control, computing, communications and intelligence (C4I) systems, and conducts global information operations. (Wiki)
CAPTAIN Nathan J. Nylander Davis-Monthan AFB, Arizona 25th Operational Weather Squadron.
Nylander, who claimed Hockley, Texas, near Houston, as his hometown, was assigned to D-M's 25th Operational Weather Squadron. He was in the middle of a year-long deployment as an adviser to NATO Air Training Command at Kabul International Airport.
Nylander was an enlisted man before becoming an officer. He joined the Air Force in 1994 as a satellite- and radio-data analyst just after graduating from a Texas high school. He later cross-trained into the weather field, attended officer training school and received his commission in 2006. (News)
The 25th Operational Weather Squadron (25 OWS), based out of Davis-Monthan AFB, AZ, is the Squadron responsible for the Western United States; the current states in the Area of Responsibility (AoR) are Arizona, California,Colorado, Idaho, Montana, Nevada, New Mexico, Oregon, Utah, Washington, and Wyoming.
The 25th Operational Weather Squadron is responsible for producing and disseminating mission planning and execution weather analyses, forecasts, and briefings for Air Force, Army, Navy, Marines, Guard, Reserve, USSTRATCOM, and USNORTHCOM forces operating at 68 installations/sites in a 11 state region of the Western United States. (Wiki)
LT. COL. Frank D. Bryant Jr. Luke AFB Arizona 56th Operation Group
This is another man with a direct connect to Saddam Hussein to die recently. He was involved in a bombing mission on Saddam and son in Baghdad. The other was the journalist who filmed Saddam's double coming out of the hole. We have to wonder too if he really knew the truth of Saddam's double.
The 56th Operations Group is the 2nd largest Operations Group in the United States Air Force with 13 separate reporting organizations (second only to the 55th Operations Group in Offutt AFB, NE). In fiscal year 2006, the 56th Operations Group flew 37,000 sorties and 50,000 hours while graduating 484 F-16 students.[3]
Luke Air Force Base (IATA: LUF, ICAO: KLUF, FAA LID: LUF) is a United States Air Force base located seven miles (11 km) west of the central business district of Glendale, in Maricopa County, Arizona, United States.[2] It is also about 15 miles (24 km) west ofPhoenix, Arizona. The base is named after World War I Medal of Honor recipient and former Phoenix native, Lieutenant Frank Luke, Jr. Luke AFB is a major training base of the Air Education and Training Command (AETC), training pilots in the F-16 Fighting Falcon. (Wiki)
'Saddam was in compound hit by US air raid'
March 21 2003 at 08:23am
Washington - Iraqi President Saddam Hussein, possibly with one or both of his sons, was inside a Baghdad compound when it was struck by a barrage of bombs and cruise missiles at the outset of the United States military assault, the Washington Post reported on Thursday.
In an article quoting unnamed senior Bush administration officials, the Post reported that intelligence analysts were not certain whether the Iraqi leader was killed or injured, or whether he escaped the attack that came shortly after a US deadline for him and his sons to leave the country lapsed.
"The preponderance of the evidence is he was there when the building blew up," the newspaper quoted one senior US official with access to sensitive intelligence material as saying.
Another official said there was some evidence that Saddam was injured, citing indications that medical attention was urgently summoned on his behalf.
The condition of Saddam's sons, or any others who might have been at the compound, was also unknown, the article said.
After the US air raid on Thursday, Iraqi television broadcast a videotape in which a grim-faced Saddam condemned a "criminal, reckless" US President George Bush. US officials said they could not be sure the man on the tape was in fact Saddam.
The Post said the US government was consulting with Parisoula Lampsos, a woman described as a former mistress of Saddam, who has been able to distinguish the Iraqi leader from doubles in more than a dozen cases.
http://www.iol.co.za/news/world/saddam-was-in-compound-hit-by-us-air-raid-1.103250
MAJOR Philip D. Ambard Buckley AFB Colorado 460th Space Communications Squadron
Major Ambard is shown coming home on an Air America (CIA) flight. Evergreen Aviation has been their right arm for some time. The Space Group also includes the Medical Group which includes dental care. Our doppelganger Saddam had some dental issues.
An Air Force carry team carries the transfer case containing the remains of Air Force Maj. Phillip D. Ambard of Edmonds, Wash. , upon arrival at Dover Air Force Base, Del. on Saturday April 30, 2011. The Department of Defense announced the death of Ambard who was supporting Operation Enduring Freedom in Afghanistan.
http://oneclick.indiatimes.com/photo/01qp40UguH9RR?q=India
After several domestic and overseas assignments, Philip arrived in 2003 at the U.S. Air Force Academy in Colorado Springs, where he was an assistant professor.
Fluent in his native Spanish and also in French, Philip served as an instructor in both languages and was consistently rated as one of the top faculty members at the Academy. His performance in and out of the classroom led to his selection as the Department of Foreign Languages' executive officer. He subsequently served in that same role for the dean of the faculty.
Phil's sustained excellence was recognized in 2006 when he earned the distinction of Company Grade Officer of the Year for the Dean of Faculty and the entire Academy. In 2007, he was sponsored by the Department of Foreign Languages for the doctorate program at Denver University, which he completed in 2010.
http://edmonds.patch.com/articles/his-life-has-been-such-a-success-story
The 460th Space Wing is located at Buckley Air Force Base, east of Aurora, Colorado. Since the 460th was redesignated on 1 October 2004, the wing has delivered global infrared surveillance, provided worldwide missile warning and tracking for homeland defense purposes, and provided expeditionary warrior Airmen to combatant commanders worldwide.
The 460th Space Wing is directed by Air Force Space Command.[1] The wing is divided into three groups: the 460th Operations Group, the 460th Mission Support Group, and the 460th Medical Group.
The 460th Operations Group provides missile warning, missile defense, technical intelligence, satellite command and control, and robust aerospacecommunications. The Group operates the Defense Support Program satellites, providing continuous global surveillance, tracking, and targeting.
The 460th Mission Support Group provides trained personnel to support the Air Expeditionary Forces and Homeland Defense. Specific capabilities include force protection, human resources management, contracting, an logistics. Since the 460th is the host unit at Buckley AFB, the 460th MSG also maintains the base's infrastructure and environmental controls.[1]
The 460th Medical Group supports military readiness to the Air Expeditionary Forces and Homeland Defense missions by ensuring base personnel are medically qualified for deployments. The medical group also provides quick-response services to the Air Expeditionary Forces and the Department Homeland Security, as well as more traditional health care services such as optometry, wellness services and dental care.[1]
http://en.wikipedia.org/wiki/460th_Space_Wing
MAJOR Jeffrey D. Ausborn Randolph AFB Texas 99th Flying Training Squadron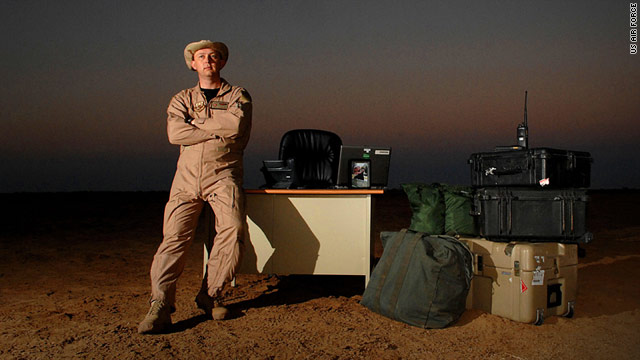 Randolph Air Force Base (Randolph AFB) is a base of the United States Air Force located at Universal City, Texas, near San Antonio. Dedicated June 20, 1930, as a flying training base, it continues with that mission today.
Tenant units of Randolph AFB also include the Air Force Personnel Center (AFPC), Air Force Manpower Agency, Air Force Office of Special Investigations Field Investigations Region 4 and the Air Force Recruiting Service.
Today, the 12 FTW provides instructor pilot training and refresher/recurrency training in the T-6A Texan II, T-38C Talon and T-1AJayhawk. The wing also operates the T-1A and the T-43A in support of Specialized Undergraduate Navigator Training (SUNT), a mission it assumed following the Base Realignment and Closure (BRAC) closure of Mather AFB, California and inactivation of the 323d Flying Training Wing. SUNT trains prospective USAF Navigators/Combat Systems Officers destined for the B-52 Stratofortress, E-3 Sentry, E-8 Joint STARS, RC-135, non-PACER CRAG KC-135 Stratotanker, and various models of the C-130 Hercules (i.e., C-130, AC-130, EC-130,HC-130, MC-130, etc.), as well as prospective Naval Flight Officers en route to fly land-based U.S. Navy P-3C Orion, EP-3 Aries and E-6 Mercury aircraft.
The 12 FTW also provides training to numerous NATO/Allied officer students via SUNT, as well as supporting Marine Corps and Coast Guard enlisted navigator training via the Marine Aerial Navigation School (MANS). The Marine Aerial Navigation School remained at Randolph until the school was decommissioned with the graduation of Class 04-01 on 31 July 2004. Advanced Electronic Warfare Officer (EWO) training is also conducted by the 12 FTW for those navigators/CSOs destined for eventual assignment as USAF EWOs. (Wiki)
Two T-1s in the 99th Flying Training Squadron, which provides training for Combat Systems Officers.
These aircraft remind me of rendition aircraft. If I surmise on Saddam's doppelgangers, wouldn't they travel in the same manner. Of note of the Air Force's Police Force Office of Special Investigations is headquartered there. An OSI operative was killed as well.
Advanced electronic warfare was also a major type that should have been employed lately on many fronts.
In 2008, Jeff Ausborn was profiled in Airman magazine while serving on a U.S. naval expeditionary base in Djibouti on the Horn of Africa.
"I got to see how the people here really live," he told the magazine, after volunteering to hand out food and water to local residents.
"Compared to how we live in the States, the people here don't live very well," he said. "Those who live outside the city live in rock huts with thatched roofs, tin walls, no windows or doors."
While in Africa, Ausborn flew the C-130 Hercules, a four-engine prop military transport plane designed to carry heavy loads and land in rough terrain.
"The C-130s allow us to take people and cargo to remote locations in Africa," he told the magazine at the time. "We can land our C-130s almost anywhere."
http://www.cnn.com/2011/US/04/30/delaware.widow.pilot.afghanistan/
MAJOR David L. Brodeur Joint Base Elmendorf-Richardson Alaska 11th Air Force
Elmendorf Air Force Base (IATA: EDF, ICAO: PAED, FAA LID: EDF) is a United States Air Force base adjacent to Anchorage, the largest city in Alaska. It was named in honor of test pilot Captain Hugh M. Elmendorf. It is the home of the Headquarters, Alaskan Command (ALCOM), Alaskan NORAD Region (ANR), Joint Task Force-Alaska (JTF-AK),Eleventh Air Force (11 AF), the 673D Air Base Wing, the 3rd Wing, the 176th Wing and other Tenant Units.
Elmendorf's mission is to support and defend U.S. interests in the Asia Pacific region and around the world by providing units who are ready for worldwide air power projection and a base that is capable of meeting PACOM's theater staging and throughput requirements.
Since the summer of 2010, Elmendorf Air Force Base has operated as part of the combined Joint Base Elmendorf-Richardson along with the adjacent Fort Richardson. The bases, which have always shared the same relative geographic position, were officially combined by the Base Closure and Realignment Commission.
While the Medical Group provides medical and dental care. 
http://en.wikipedia.org/wiki/Eleventh_Air_Force
The notorious dental care appears again. Major Brodeur was an F-16 pilot by trade. Alaska figures prominently in HAARP. There are a few issues in the Pacific of late.
MASTER SERGEANT Tara R. Brown Office of Special Investigations In charge of Personnel Division Andrews AFB
One can only hazard a guess if her training mission was a cover story for something deeper. The OSI are involved in a myriad of modern police and intelligence services. Could she have been investigating the money trail. Could the cash strapped killer have been taking care of business for a criminal conspiracy? Those are serious questions to ask because in essence we have a mass murderer yes, but also a cop killer.
Deltona airman killed in gunfire near Kabul airport
Master Sgt. Tara R. Brown, 33, died in a hail of gunfire at Kabul International Airport earlier this week.
April 29, 2011|By Orlando Sentinel
A Deltona airman was among nine Americans killed this week in gunfire at a military compound near Kabul International Airport in Afghanistan, the Department of Defense announced Friday.
Master Sgt. Tara R. Brown, 33, and eight other Americans died when a veteran Afghani pilot opened fire about 10 a.m. Wednesday.
An argument with a foreign colleague at a meeting in the operations room of the Afghan air force building preceded the shooting, according to statements released by NATO and Afghan officials. The pilot targeted foreign instructors and advisers, they said.
The incident is under investigation, according to the Defense Department.
Brown was assigned to the Air Force Office of Special Investigations and was the client support technician in charge of a personnel division at the Joint Base Andrews in Maryland.
The AirForceTimes.com reported Brown was deployed to Afghanistan in January to train Afghan airmen on computer and networking skills. A photograph from NATO's international website showed Brown talking to Afghanis during a computer training course.
Brown was posthumously promoted from technical sergeant, the Gannett-owned website said.
The gunman was identified as Afghan military pilot Ahmad Gul Sahebi, 48. North Atlantic Treaty Organization forces killed the attacker in a gunfight, Afghan officials said, and a NATO soldier and five Afghan air force troops were wounded.
The pilot was from the Tarakhail district of Kabul province and had served in the Afghan army for decades, according to a man who said he was his brother.
Dr. Hassan Sahebi, a Kabul neurologist, described the pilot as a dedicated soldier who was not affiliated with the Taliban or other insurgents.
Sahebi said in a telephone interview that his brother had been wounded four or five times in the line of duty, and once was so severely injured in a plane crash that he underwent 22 surgeries.
http://articles.orlandosentinel.com/2011-04-29/news/os-deltona-airman-tara-brown-dead-20110429-14_1_afghan-officials-afghan-air-force-kabul-international-airport
The Air Force Office of Special Investigations (AFOSI, or OSI), is a Field Operating Agency (FOA) of the United States Air Force that provides professional investigative services to commanders throughout the Air Force. AFOSI identifies, investigates and neutralizes criminal, terrorist, and espionage threats to personnel and resources of the Air Force and Department of Defense using Special Agents.
Threat detection
AFOSI manages offensive and defensive activities to detect, counter and destroy the effectiveness of hostile intelligence services and terrorist groups that target the Air Force. These efforts include investigating the crimes of espionage, terrorism, technology transfer and computer infiltration. This mission aspect also includes providing personal protection to senior Air Force leaders and other officials, as well as supervising an extensive antiterrorism program in geographic areas of heightened terrorist activity.
Criminal Investigations
The vast majority of AFOSI's investigative activities pertain to felony crimes including murder, robbery, rape, assault, major burglaries, drug use and trafficking, sex offenses, arson, compromise of Air Force test materials, black market activities, and other criminal activities.
Economic crime investigations
A significant amount of AFOSI investigative resources are assigned to fraud (or economic crime) investigations. These include violations of the public trust involving Air Force contracting matters, appropriated and nonappropriated funds activities, computer systems, pay and allowance matters, environmental matters, acquiring and disposing of Air Force property, and major administrative irregularities. AFOSI uses fraud surveys to determine the existence, location and extent of fraud in Air Force operations or programs. It also provides briefings to base and command-level resource managers to help identify and prevent fraud involving Air Force or DOD resources.
Information Operations
The Air Force is now countering a global security threat to our information systems. Our role in support of Information Operations recognizes future threats to the Air Force, and our response to these threats, will occur in cyberspace. AFOSI's support to Information Operations comes in many facets. AFOSI's computer crime investigators provide rapid worldwide response to intrusions into Air Force systems.
Technology Protection
The desires of potential adversaries to acquire or mimic the technological advances of the U.S. Air Force have heightened the need to protect critical Air Force technologies and collateral data. The AFOSI Research and Technology Protection Program provides focused, comprehensive counterintelligence and core mission investigative services to safeguard Air Force technologies, programs, critical program information, personnel and facilities.
Specialized Services
AFOSI has numerous specialists who are invaluable in the successful resolution of investigations. They include technical specialists,polygraphers, behavioral scientists, computer experts and forensic advisers.
Defense Cyber Crime Center
AFOSI is the DOD executive agent for both the Defense Computer Forensics Laboratory and the Defense Computer Investigations Training Program, which together comprise the Defense Cyber Crime Center. The forensics laboratory provides counterintelligence, criminal, and fraud computer-evidence processing, analysis, and diagnosis to DOD investigations. The investigations training program provides training in computer investigations and computer forensics to DOD investigators and examiners.
Antiterrorism teams
Created out of a need to meet the increasing challenges presented by worldwide terrorism, AFOSI antiterrorism teams are maintained around the globe. These highly trained and specialized AFOSI unit stands ready on a moment's notice to deploy globally to provide antiterrorism, counterintelligence information collections and investigative services to Air Force personnel and units.
http://en.wikipedia.org/wiki/U.S._Air_Force_Office_of_Special_Investigations
AND THE PRIVATE CONTRACTOR MEDIA IGNORES
James McLaughlin, Contractor MPRI, Killed in Afghanistan
Posted by defensebaseactcomp on April 28, 2011
From the Press Democrat.com April 28, 2011
A Santa Rosa man who had been working in Afghanistan for the past three years as a civilian contractor was one of nine Americans killed Wednesday in a shooting near Kabul International Airport.
James McLaughlin Jr., 55, and eight U.S. troops died early Wednesday when a veteran Afghan pilot opened fire during a meeting in a military compound near the airport.
His wife, Sandy McLaughlin, said Thursday she was notified that he had been shot to death, but was not told any of the circumstances.
"The only thing I know is an Afghan pilot opened fire and my husband was shot and killed," she said.
Her husband retired as a lieutenant colonel from the U.S. Army in 2007, after 25 years in the service.
The following year, he began training helicopter pilots in Afghanistan for L-3 MPRI, an Alexandria, Va., division of the giant defense contractor, said Rick Kiernan, a vice president of communications for L-3.
"He was one of 12 trainers we have," Kiernan said. "Having been a retired lieutenant colonel, his skills were in aviation."
McLaughlin, who had lived in Sonoma County since 1987, was also an avid ham radio enthusiast. He helped set up a digital communications system for the ham operators who are part of the Sonoma County Office of Emergency Services disaster communications network, said Ken Harrison of Santa Rosa, a friend for 20 years and fellow ham operator.
In Afghanistan, McLaughlin worked on the U.S. Army Military Auxiliary Radio System, a Department of Defense-funded ham radio program that helped keep U.S. troops in contact with family at home.
"He didn't talk too awful much about the danger," Harrison said. "I think he liked to downplay that end of that. He didn't want people to worry."
McLaughlin's death sent shock waves through the close-knit ranks of ham radio operators. He had been home in Santa Rosa two weeks ago before returning to Kabul.
"My gut hurts," Harrison said. "He was just in town. I am upset that I didn't get to see him."
Wednesday's attack was the fourth in the past two weeks in which someone wearing an Afghan security-force uniform struck from within a government compound.
The shooting occurred during a morning meeting between American and Afghan officers. Nine Americans were killed and five Afghan soldiers were wounded.
North Atlantic Treaty Organization forces killed the attacker in a gunfight.
L-3's Kiernan said the shooting occurred in what has been considered a secure compound in Kabul.
"They are looking into the incident to find out what would have motivated the perpetrator," said L-3's Kiernan.
The Taliban quickly claimed responsibility for the attack, identifying the assailant as a Taliban militant named Azizullah from a district of Kabul province.
The gunman's brother insisted he was not a Taliban sympathizer. The attacker, identified as Ahmad Gul Sahebi, 48, was an officer who had served as a pilot in the Afghan military for two decades and was distressed over his personal finances, said the brother, Dr. Mohammad Hassan Sahibi.
"He was under economic pressures and recently he sold his house. He was not in a normal frame of mind because of these pressures," Sahibi said. "He was going through a very difficult period of time in his life."
Since March 2009, 48 NATO troops and military contractors have been killed in at least 16 attacks in which Afghans have turned their weapons on coalition forces, for reasons investigators later attributed to battlefield stress and personal animosity toward coalition soldiers, rather than Taliban infiltration.
Sandy McLaughlin said she was naturally concerned about his work in the war-torn country.
"This job was offered, he was using his military background and he was doing something he loved," she said. "He loved doing the work."
The couple had been married 28 years. They have three adult children, Adam McLaughlin, Eve McLaughlin-Suttif and James McLaughlin, all of Santa Rosa.
Sandy McLaughlin said her husband's body is being brought back to Dover, Del., on Friday and then will be returned to Santa Rosa.
Please read more about James McLaughlin here
http://defensebaseactcomp.wordpress.com/2011/04/28/james-mclaughlin-contractor-mpri-killed-in-afghanistan/