Swedish health experts say struggle against pandemic is 'marathon not a sprint'
The country has one of the highest death rates from coronavirus in the world
Anders Tegnell's refusal to impose lockdown is held up by critics as a warning
But is it possible the Scandinavian nation made the right call in the long-term?
By IAN BIRRELL FOR THE MAIL ON SUNDAY
PUBLISHED: 22:00 BST, 8 August 2020 | UPDATED: 15:28 BST, 9 August 2020
As she sat dangling her legs over the water while waiting for the ferry back to Stockholm, Carolinne Liden looked a picture of contentment after a day out on a sunny Swedish island.
But the pandemic has been tough for this young mother. She works in film production, so all her contracts were cancelled and she had to take a job in an equine shop to make ends meet.
Her partner Tobias Moe, a freelance photographer, also saw his income fall.
Yet when I asked this affable couple about Anders Tegnell, the state epidemiologist steering their country's strategy for tackling this crisis, their reply was instant. 'He's a hero,' said Carolinne, 35.
Supportive views: Film production worker Carolinne Liden and her photographer partner Tobias Moe
'It is such a huge responsibility to take these decisions that affect the whole country and I like the way he sticks to his guns even if he gets a lot of criticism.'
Such adulation for a scientist – echoed in less adulatory terms by other day-trippers I met on the islands of Fjaderholmarna last week – might seem strange to outsiders. Sweden has one of the highest global death rates from coronavirus.
Tegnell's refusal to impose lockdown on his fellow citizens is held up by critics around the world as a warning against adopting a laissez-faire attitude to this deadly disease.
Yet as infections spike again in places that locked down their populations, where schools struggle to reopen and the economic carnage from this crisis grows clearer, is it possible this Scandinavian nation might have made the right long-term call?
After all, as Swedish public health experts kept telling me last week, the struggle against this horrible pandemic 'is a marathon not a sprint'.
'It's like a mass psychosis – everyone is afraid.'
Certainly every citizen I met on the streets seemed to support the strategy. 'If we look back in a couple of years I think we will be seen to have handled the situation well,' said Hans Isoz, an investor in digital companies.
Only time will tell if he is right – and whether more countries should have followed the Swedish path through this cruel pandemic.
The biweekly map shows how most countries in Europe have reported between a 25 and 200 per cent increase in cases in the past two weeks
It was designed mass psychosis. Through fear, people could be induced into blissful bondage begging for more. If we look at neighboring Norway and Finland, we see they are worse off taking measures.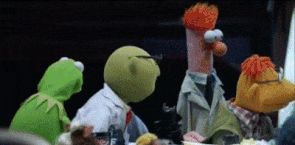 United we stood in the midst of a storm.