| | |
| --- | --- |
| Posted by George Freund on January 8, 2020 at 10:10 AM | |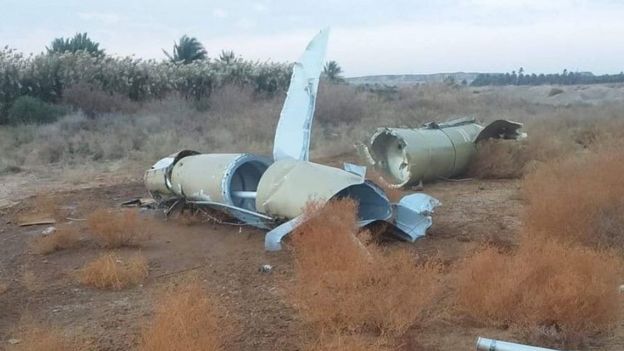 Not since the Osama compound raid has something been so fake. A warhead should have a good 500 or thousand pound warhead. It impacts the ground at mach 1 plus! Where's the hole in the ground? The missile should be 10-15 meters underground in the hole it bored and the explosion would leave a massive crater.
My early training in disaster was the Toronto jet crash in the 70's. The cockpit was a good 20 feet underground. It hit at a quarter of the speed of this missile and most likely way less that that even. The plane wreckage was strewn over a very large field. If that missile exploded there wouldn't be too many big pieces. It's fake.
Palestinians stand next to a crater left after a missile fired from an Israeli warplane hit Nusairat refugee camp, Central Gaza strip, Saturday, Feb. 26, 2011. The Israeli airforce attacked Friday night several targets in Khan Younis and Nuseirat camp at the Gaza Strip. Palestinians did not report o - Image ID: CDJH8E
That's some hole.
A handful of missile.
So the BBC uses a fake picture from Getty. In American law there is a concept fruit of the poison tree. Once you find one piece of poison fruit the rest is determined poison as well whether you consume it or not. 
12 ICBM's should have caused a lot of casualties. There are no reports. That tells me the scud was a dud.