| | |
| --- | --- |
| Posted by George Freund on May 9, 2019 at 2:55 PM | |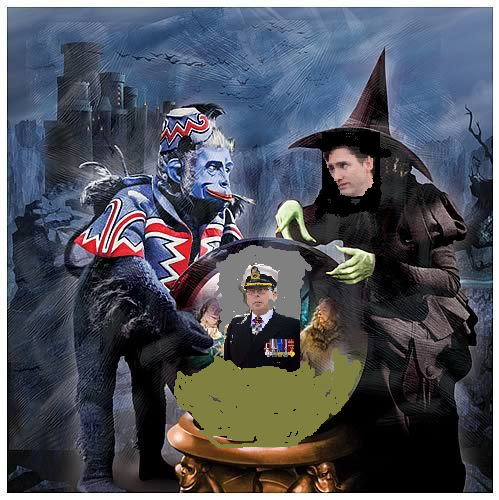 In an inspired performance, Norman lawyer Marie Henein did incalculable damage to the Trudeau brand
Henein put on a piece of political theatre that was as understated as it was devastating. She flayed the prime minister without ever mentioning his name
KINSELLA: Trudeau government trying to cover its tracks
Don't get caught.
If your political party has been caught obstructing justice — as the political party led by Justin Trudeau assuredly was, in the SNC-Lavalin scandal — what's the one thing you need to avoid, at all costs?
Getting caught obstructing justice again, of course.
The roots of the Mark Norman trial
His defence counsel has already created some embarrassment for the government; including entering evidence that the government had done its damndest to hide the existence of documents that could aid Norman's defence. And former Liberal cabinet minister Scott Brison, who recently (and now infamously, thanks to the SNC-Lavalin affair) chose to suddenly quit politics late last year, has drawn the attention of Norman's defence team amid speculation that Brison was influenced by a rival shipyard to derail the Davie conversion project. (Brison denies this.)
Liberal MP Andrew Leslie set to testify against feds at Mark Norman trial
Notice the eyes of the weasel. Notice an officer and a gentleman. He stands by his fellow. He doesn't stab him in the back to get perks from another perhaps better contract. The Navy needed a supply ship years ago. We used to have three extant. I remember suggesting it would be better to acquire an existing civilian ship to get something to support the fleet sooner. In a conflict naval personnel would be at risk without that supply.
Admiral Norman is an officer and a gentleman. He was sacrificed in the lust to acquire graft in Justin Trudeau's regime of treasury looting. The country would be better served if these two fine men held the high offices the sleaze bags do.The RCN has paid a dear price serving the country. Something the spoiled brat Trudeau would never understand and something his communist father was loathe over. Hopefully the class clown is put out to pasture by the electorate.