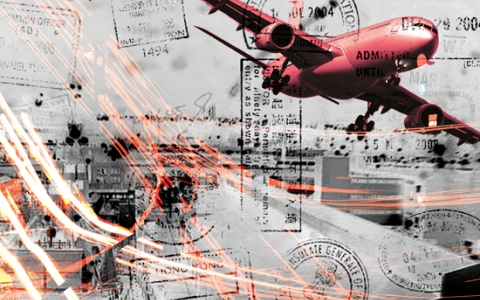 October 21, 2017
Source: Your News Wire | by Baxter Dmitry
Alleged Las Vegas shooter, Stephen Paddock, ran a drug running and child trafficking company – making millions of dollars in the process – according to explosive new evidence that threatens to disrupt the official narrative and prove law enforcement and mainstream media are colluding to misinform the public about the Las Vegas attack.
Paddock worked for government contractor Morton-Thiokol from 1985 to 1988, a predecessor company of the Lockheed Martin. After he retired in '88, he continued earning millions. Gambling experts will tell you that the official narrative – that Paddock earned millions playing video poker – is an impossible fairytale.
Nobody earns millions playing video poker. If a professional gambler managed beat the system and profit regularly playing video poker, they would be banned from every casino in town – not welcomed with open arms and thousands of dollars in comps.
Let's step out of mainstream media fairytale land and enter reality.
Paddock essentially retired in 1988. Then he started earning millions upon millions, every year. Where did these millions come from?
Paddock owned two planes during his time working for Morton-Thiokol and had a pilots license. Mainstream media are desperate to keep us in the dark about this, but we also know that he owned a company called Paradise Ranch, a joint venture with the Philippine Children's Fund of America, a CA charity that "Provides a transitional home for American children we fly from the Philippines".
There is a mainstream media blackout on this information. You won't hear this on CNN. Exposing Paddock as a spook with ties to the elite does not suit their agenda. But this information is all verifiable and can be proved with a little digging.
Now, strangely enough, there is also a Paradise Ranch in the Philippines, his partner Marilou Danley's home country. And this Paradise Ranch is right next to a former US Air Force base in the Clark Freeport Zone in Angeles City – a well-known international hub of the darkest trade in the world, child sex trafficking.
Paddock didn't make his millions playing video poker. He made millions in the darkest trade known to man. Paddock was an ex-CIA pilot running a human sex trafficking ring out of the Philippines, delivering children to the United States under cover of his company – the company that mainstream media is desperate for you not to know about.
But don't worry – there's nothing to see here. Mainstream media don't think any of this is worth reporting. It's just a big coincidence! Wouldn't want to upset the apple cart and implicate anybody in a position of power or wealth, now would we?
Let's face facts. We are not being told the truth about Stephen Paddock. He was "one of them". He knew too much. He was an insider, a liability, and he was set up to take the fall. Stephen Paddock was a patsy.
As long as CNN and mainstream media continue colluding with law enforcement and major multination corporations in order to protect key players from legal and financial destruction, the survivors and families of the deceased will never receive the truth about what happened in Vegas, and why it happened.
LINK: