| | |
| --- | --- |
| Posted by Conspiracy Cafe on August 13, 2017 at 8:00 PM | |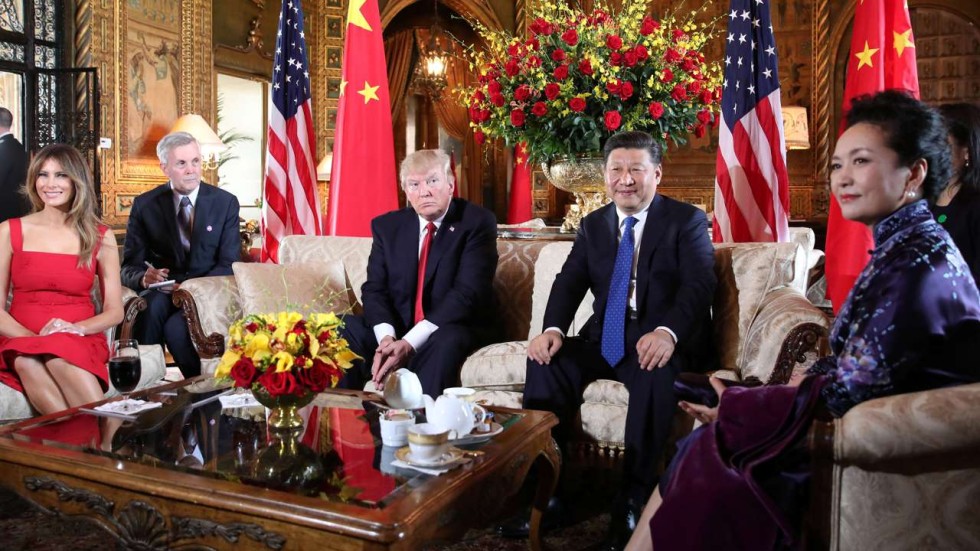 Chinese President Xi Jinping urged calm in a phone call to Trump over N. Korea
Tensions between the US and North Korea have escalated in recent days
US President recently said military is 'locked and loaded' to take out Kim Jong Un
Trump has publicly criticized China for not being tougher with North Korea
The US sees North Korea's nuclear program as a threat to global stability
Trump threatened Un with 'fire and fury' earlier in the week
North Korea responded by saying it would lob ballistic missiles at Guam
The US is scheduled to participate in military exercises with South Korea
Recent reports indicate that a diplomatic 'back channel' has been opened between US and North Korea
Chinese President Xi Jinping made a plea for cool-headedness over escalating tensions between the U.S. and North Korea in a phone conversation with U.S.President Donald Trump on Saturday, urging both sides to avoid words or actions that could worsen the situation.
The call came after Trump unleashed a slew of fresh threats against North Korea on Friday, declaring the U.S. military 'locked and loaded' and warning North Korean leader Kim Jong Un that he 'will regret it fast' if he takes any action against U.S. territories or allies.
In response, North Korea on Saturday released a statement warning Trump to 'talk and act properly' if he wanted the US to avoid its 'doom.'
LINK:
For all the bravado China does not a war with the United States. Will life in the stone age be worth the sacrifice for a regime that went up in smoke the day before and doesn't even exist anymore? I would have thought the Chinese more prudent.