| | |
| --- | --- |
| Posted by George Freund on November 30, 2015 at 8:10 AM | |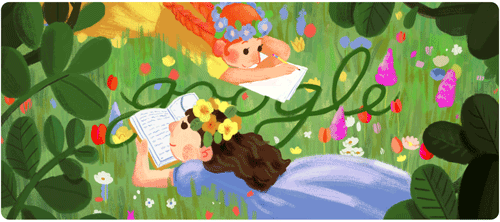 Lucy Maud Montgomery was a very famous Canadian writer. Google celebrates the 141st anniversary of her birth November 30th the classic 3/11. In the above image we see a young writer and a young reader. One of her short stories had to wait over 30 years after her death to be published. It was entitled The Road to Yesterday. In the twilight language yesterday reveals tomorrow frequently. Lucy lived in a make belief world owing to the difficulties of a difficult marriage and a childhood that collapsed with the death of her mother. She lived far removed from her idyllic place of birth Prince Edward Island with domineering grandparents. Her imagination was her release from the bonds of Earth.
There is an old saying it is written. We are to heed the words of the prophets and sages because we are approaching a time of conflict again. Lucy's son Walter was killed in The Great War. She was an anti-war activist through the start of the Second. Her other works weren't published until 2009. It was entitled The Blythes Are Quoted.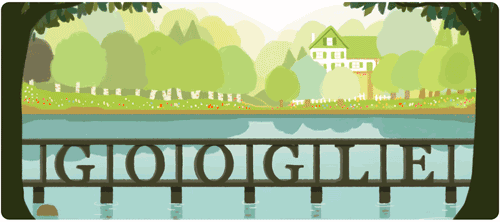 Of course her mainstay was Anne of Green Gables. Fifty million books were sold. It became a popular TV series as well. It is the fantasy life of the proper home and life of an orphan. In the past that was a much more common fate for children. The spectre of war and anti-biotic resistance could bring back the curse to more children. In the third image Anne turns visibly ill eating her cake. In the French Revolution era that was a saying. Let them eat cake. It was attributed to Marie Antoinette during one of the famines in that time. It shows the callousness of the elites and the dangers on the road to a future yesterday.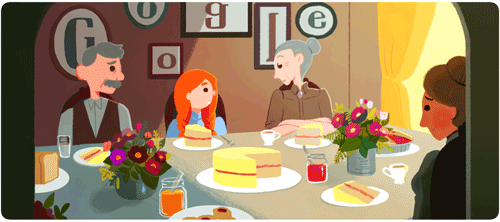 Anne of Green Gables is apropos to the start of the global warming conference in Paris the location of the revolution. The story ended with a bank failure. The state of the global economy is not far removed from same. In the middle image we see walking, running and rowing near the fabled home. Is it a portrayal of the classic bug out of this era? Lucy died possibly of her own hand. She was suffering from depression as the world does today. If we learn from the story the fantasy of the solid home, parents and innocence are the goal of a sane world. The actions of the elitist few wreak havoc upon it. Enjoy it while you can. Pray that it lasts for the alternative won't be a fantasy but a nasty reality.