-
This is one case I haven't looked into in much detail. I recall the arrest and the media shills heralding a creepy serial killer named
Robert Pickton
captured and a horrendous episode in criminal history laid to rest. What more could there have been? Perhaps the ineptitude of mass law enforcement on Canada's west coast or much worse the complicity of many facets of police agencies involved in the case. Many say it under their breath. Few say it loud enough to be heard by others. I'm starting to come to the conclusion that the most plausible explanation for the events attributed to Robert Pickton were actions by some police to provide cover and concealment to the crimes if in fact they didn't actually participate in the heinous acts.
-
In the CTV documentary,
The Pig Farm
, we have posted in the video section we see the classic dog and pony show. It's not so much what they tell us but what they don't tell us. They leave out many key facts that take us from the conclusion they wish us to draw namely that the police tried their best, but circumstances like bad witnesses and bureaucratic issues prevented them from fixing Pickton to the crimes. They tell us about the
1997 attempted murder charge
against a prostitute known as 'Stitch' who was stabbed four times by Pickton. He lured her to his place and tried to handcuff her from behind. She fought back desperately stabbing Pickton too. Somehow the charges against Pickton were stayed because as a drug addict and prostitute 'Stitch' was an unreliable witness. I tend to believe even then Pickton was a protected individual. What if his deeds involved the high level politicos? They would have no trouble stopping an embarrassing trial.
-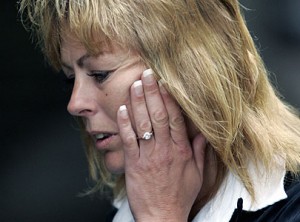 Lynn Ellingsen
-
They leave out the role of Cpl. Mike Connor who believed Lynn Ellingsen was lying about seeing Pickton butchering a woman in the barn. He is very upset with Cpl. Frank Henley who accepted the lie and halted the investigation into Pickton. Cpl. Connor was promoted off the case. He still staked out the Pickton farm on his own time in the hope of catching him in the act. That is the mark of a very sincere policeman.
-
In the video Cpl. Henley speaks for himself. He reveals much. From the very first Henley knows she saw the butchered body. She described the inside of the corpse. "It's gross." "It's yellow," were her words. Only someone familiar with the anatomy would know that. Henley had seen many autopsies. He knew. He says it haunts him now. Ellingsen lied because she was blackmailing Pickton to support her drug habit. She disappeared before a lie detector test. Cpl. Henley took the unusual step of asking superiors to allow him to meet Pickton on the farm. That seems very strange. He would go alone to meet a suspected serial killer on his own turf. That is very brave. However, what if he had been there before and was worried a fingerprint or DNA sample might be found. It could be explained away innocently after the visit.
-
You see everybody knew Willie Pickton.
He bought his vehicles
at the Vancouver Police Auctions. In the video they said he worked at them. That means he had a regular relationship with the police. The video omits the drinking establishment he ran called
Piggie's Palace
. A good night would see 1,800 patrons. They included the mayor. The place was even a registered charity called The Good Times Society raising money for women's groups. With all the drugs and prostitutes it must have been quite the good time. Of course now no one admits going there especially the police. Most damning Willie was called The White Knight in the video for helping the dispossessed. The security at the place was called White Knights Security Services. If I may digress to the latest RCMP scandal with the cop in bondage scenes the Kilted Knight. That seems to be a key word at the farm - Knight. That cop had a role in the investigation too and leads me to consider the possibility of actual police involvement.
-
-
One of the main little jewels they include and then leave out, the wooden stake to the heart, is the role of Insp.
Kim Rossmo
. He was Canada's fist Ph.D. cop. He devised a serial criminal profiler program. He screamed not only smoke but fire. His superiors refused to listen. They walled him out. They fired him. He is suing for wrongful dismissal. How is it the man most likely to solve the case was removed from it by the 'old boys' network? Maybe it wasn't his academic credentials. Maybe it was he didn't cavort with prostitutes or profit from narcotics trafficking. As they said in the video it was a $200 million dollar industry about town. So at this point two of the best cops to solve the case are removed from it. In Fact Cpl. Connor was even concerned his file would be 'lost' after he was promoted out.
-
Insp. Rossmo
-
I would speculate that Piggie's Palace, the pig farm and The Good Times Society may have played a crucial role in laundering some of the $200 million of drug money in the area. Willie was rich. No one would think twice except me.
-
The veteran detective, Ron Lepine, suggests there were too many suspects to investigate. Despite Willie having committed a crime with the exact method of operation required and being caught would seem to put him on the short list. I might suspect the list of suspects was juiced up as another example of person(s) on the inside protecting Pickton. A few dozen blind alleys would serve the purpose. As an old hand there was something we used to call The Ways and Means Act. There was no such thing, but in exceptional circumstances you made the law necessary to save lives yourself. It was the last resort of a decent copper. Sometimes it meant you sacrificed your career to save a life.
-
-
The most damning piece of evidence prior to the S & M antics concerns the allegations of
RCMP Cpl. Catherine Galliford
who is suing the force for years of tortuous sexual harassment including senior management.
She was assigned to the missing women case
. She reported that investigators routinely engaged in sexual liaisons, watched porn, harassed her, and left work early to drink and party. The quotes stopped short as to whether the location was actually Pickton's Piggie's Palace. That is immaterial since they surely weren't investigating Pickton. Cpl. Galliford was told that her colleagues' sexual fantasy involved the following:
"They wanted to see Willie Pickton escape from prison, track me down and strip me naked, string me up on a meat hook and gut me like a pig,"
-
EXCUSE ME! The lead investigators investigating Pickton had sexual fantasies about stringing women up on meat hooks and gutting them like pigs. This is first hand eye witness testimony from a serving RCMP officer. Cpl. Galliford also stated they knew from 1999 that Pickton was the real deal and they did NOTHING! Galliford said top Mounties had "enough evidence for a search warrant" of serial killer Robert Pickton's farm in 1999. Cpl. Galliford was the RCMP's TV spokesperson in the region. That's quite an honour. She is no loose screw. She was and still should be a fine and dedicated officer.
-
Cpl. Brown at his best
-
That takes us to the next issue the S & M bondage.
RCMP Cpl. Jim Brown has been outed
as a source for despicable violence against women posting images on line. He was brought to the
attention of RCMP management in 2010
. He claimed his escapades were consensual private adult liaisons. He claimed they were on a flash drive. No they were posted on line. He also blogged he was a serving RCMP officer. The images were pulled. However, they included holding a knife to a woman's throat, holding a severed head, and hogtying women with an erection. EXCUSE ME! They not only have fantasies, they act them out. It is reasonable to ask. Did they do it for real at the Pickton farm. If they did, they are so sure of themselves they can even role play in public. The whole lot should be fired. The claims of Cpl. Galliford are more than sufficient in any labour forum.
-
At the beginning of The Pig Farm they say it's difficult to understand how Willie Pickton the kid who failed Grade 2 and 3 could have done all this alone. I would tend to agree. I believe he had at least help from person(s) in the police. At worst we have a serial S & M murder ring. Willie's part may have been body disposal. He was being protected. The hard part would be to prove it. Hopefully the DNA evidence is preserved. Every copper involved should be tested. Perhaps it's so bad and so systemic that the only option is to DISARM, DISBAND, AND FIRE THE WHOLE LOT and rebuild from scratch. They have soiled and tarnished the whole concept of law enforcement in Canada. We live with the myths and the illusions. That is not enough. We need good, decent coppers to serve and protect. These individuals are Sodom and Gomorrah. We have no use for this.
-
The Myth
-
The reality was I recall information about a Reserve RCMP Constable investigating missing native women. He was ordered to stop his investigation. The claim included the fact the police drove some of the women to the farm.
-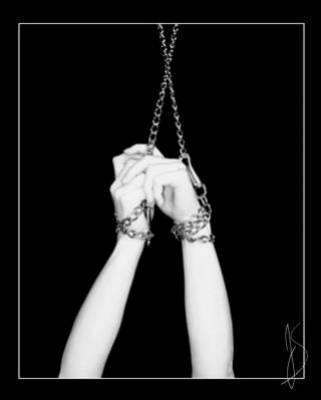 The reality
-
WHAT ARE OUR LEADERS DOING? STONEWALLING! I GUESS THAT'S WHY THE PRIME MINISTER'S PILOT WAS A SERIAL KILLER AND RAPIST. IT HAS TO BE ROTTEN RIGHT TO THE TOP.