| | |
| --- | --- |
| Posted by George Freund on October 20, 2011 at 9:05 AM | |
It's not the first time the streets were occupied. The socialist element that controls the event Occupy Wall Street is deeply disturbing. In chess you sacrifice a few pieces to win the match. The money brokers are financing the event. Out of the chaos will come ORDER - NEW WORLD ORDER.
OCCUPY THE STREET
If we look to the past, most social revolutions replaced one corrupt order with another more ruthless and diabolical order. There is nothing wrong with capitalism. There is nothing wrong with socialism. What is wrong is evil elements bent on domination use the systems as an umbrella to conceal their true motives. They desire to take over the world. I think it is safe to assume the protestors aren't too concerned with rationality or constitutional safeguards. Once that is breached, the gloves come off and it's a street fight. This is how one occupation went in history.
GET ROWDY
A FEARLESS LEADER WILL APPEAR
OUT WITH THE OLD
IN WITH THE NEW
A NEW WORK ETHIC
THE ELIMINATION OF RISK
THE NEVER ENDING STRUGGLE TO KEEP THE REVOLUTION PURE
A PERFECT WORLD ORDER
MEET THE NEW BOSS WORSE THAN THE OLD BOSS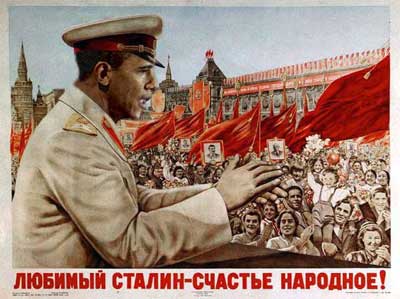 SAME SHIT DIFFERENT DAY
The KGB doesn't exist anymore. Now it is the FSB. However, the dream of global domination will never die. The plan from the Cold War to subvert the west can still be implemented. The NWO doesn't care what ideology their police state has. The main determination is it will be a police state they control. As my father used to say, "The only difference between a communist and a fascist is the colour of his shirt." In life I've always preferred the devil I know as opposed to the one I don't. You expect your devil to do certain things. The new one is disguised and blindsides you when you least expect it, but that is THE ART OF WAR.