The Dominique Strauss Kahn case is making international waves around the global economy. One minute Dominique Strauss Kahn is the Bilderberg leader of the IMF, the next he is behind bars chained in irons. There has only been one other untouchable Bilderberg sent from grace in recent times the infamous Conrad Black.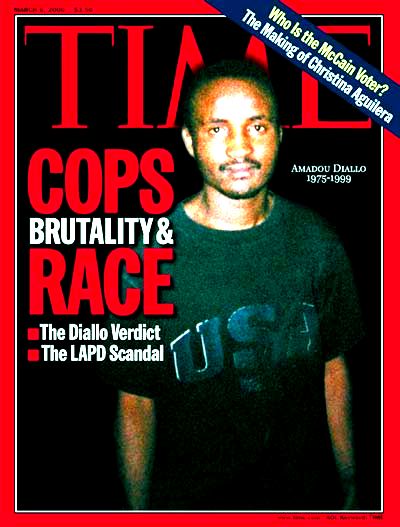 So who is the mystery woman that has caused a shake up in the global elite to such an extent that the G8 has a major player MIA? Mainstream media is strangely silent a most common clue in a frame up job. The French media have revealed her identity and French people are crying foul because Dominique Strauss Kahn was a major contender for President of France. He predicted that he would run afoul of the law before his trip by a woman who was to be paid $1 million for crying rape. The foolish thing is he walked into it too. He should have arranged for 24/7 security protection.
There are many alarm bells set off by the alleged victim Nafissatou Diallo. She was in the U.S. under the guise of political asylum. She has been there for seven years. Since 2008 she has lived in subsidized housing for AIDS sufferers the Harlam United Community Aids Center. She was from Guinea where French is spoken. She has been described as a Muslim and a widow. Usually AIDS sufferers fit into a profile where IV drug use and or prostitution are not out of the ordinary.
Another very bizarre co-incidence is the fact her surname is immortalized in both Guinea and the Bronx.
In Guinea these men with the surname Diallo have made their mark.
Saifoulaye Diallo (1923–1981), former Guinean politician, first president of the national assembly (1958–1963) held various cabinet positions under the regime of Sekou Toure
Diallo Telli (or Boubacar Telli Diallo [1]), Lawyer, former Diplomat, First Sec. Gen. of the Organization of African Unity, died of starvation at Camp Boiro in 1977.
Cellou Dalein Diallo, Prime Minister of Guinea from 2004–2007
With these people in your family tree political asylum would be a necessity. However, one of the darkest days in NYPD history involved a man named Amadou Diallo. He was shot 41 times by the NYPD Street Crimes Unit in 1999. He was an asylum seeker from Guinea as well. The City of New York was sued for $61 million. The Diallo family settled for $3 million. The four officers were acquitted of murder.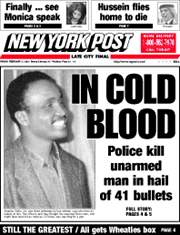 Notice the resemblance to the Diallo below. I mean dead ringer.
There was a famous Senegalese author with the same name as well Nafissatou Diallo. She died in 1982.
The media has posted several pictures of Nafissatou Diallo that are all different. I doubt if any of them are the real deal. One is a glam shot hardly befitting a Muslim. An African TV network has her brother pointing to a framed picture claiming it is his sister.
Picture of Nafissatou Diallo as shown by her brother in Guinea from BFMTV.com screenshot
So we are left with quite a mystery in this affair of sordid behaviour. Is Strauss Kahn a sex offender? The trivia says Jackie O was a guest at his wedding.
Are the Dallio's masters of intrigue and the civil courts?
Then there is the Sarkosy connection. As they said in ancient Rome cui bono who benefits. Nicholas' rival for President has been eliminated from the race. The Zarkosy family tree includes his stepfather Frank G. Wisner II of CIA fame who served as Deputy Executive Secretary of State under Cyrus Vance Senior the father of the D.A. Cyrus Vance Junior. Et tu Brutus? I mean Cyrus.
Grandpa Wisner helped topple Mossadegh in Iran in '53. He was a trustee of the Rockefeller Bros. trust. This smells of a Maid Up in Manhattan for old Dominique.
http://globalvoicesonline.org/2011/05/30/africa-france-who-is-nafissatou-diallo-victim-or-conspirator/
http://aflit.arts.uwa.edu.au/colonies_20e_eng_afr.html
http://saberpoint.blogspot.com/2011/05/maid-identified-in-dominque-strauss.html
http://www.talkafrique.com/issues/nafissatou-diallo-guinea-woman-sexually-assaulted-by-imf-chief-dominique-strauss-kahn
http://en.wikipedia.org/wiki/Fula_people
http://en.wikipedia.org/wiki/Amadou_Diallo
http://www.telegraph.co.uk/finance/dominique-strauss-kahn/8521881/Dominique-Strauss-Kahn-maid-lives-in-apartment-block-for-HIV-sufferers.html