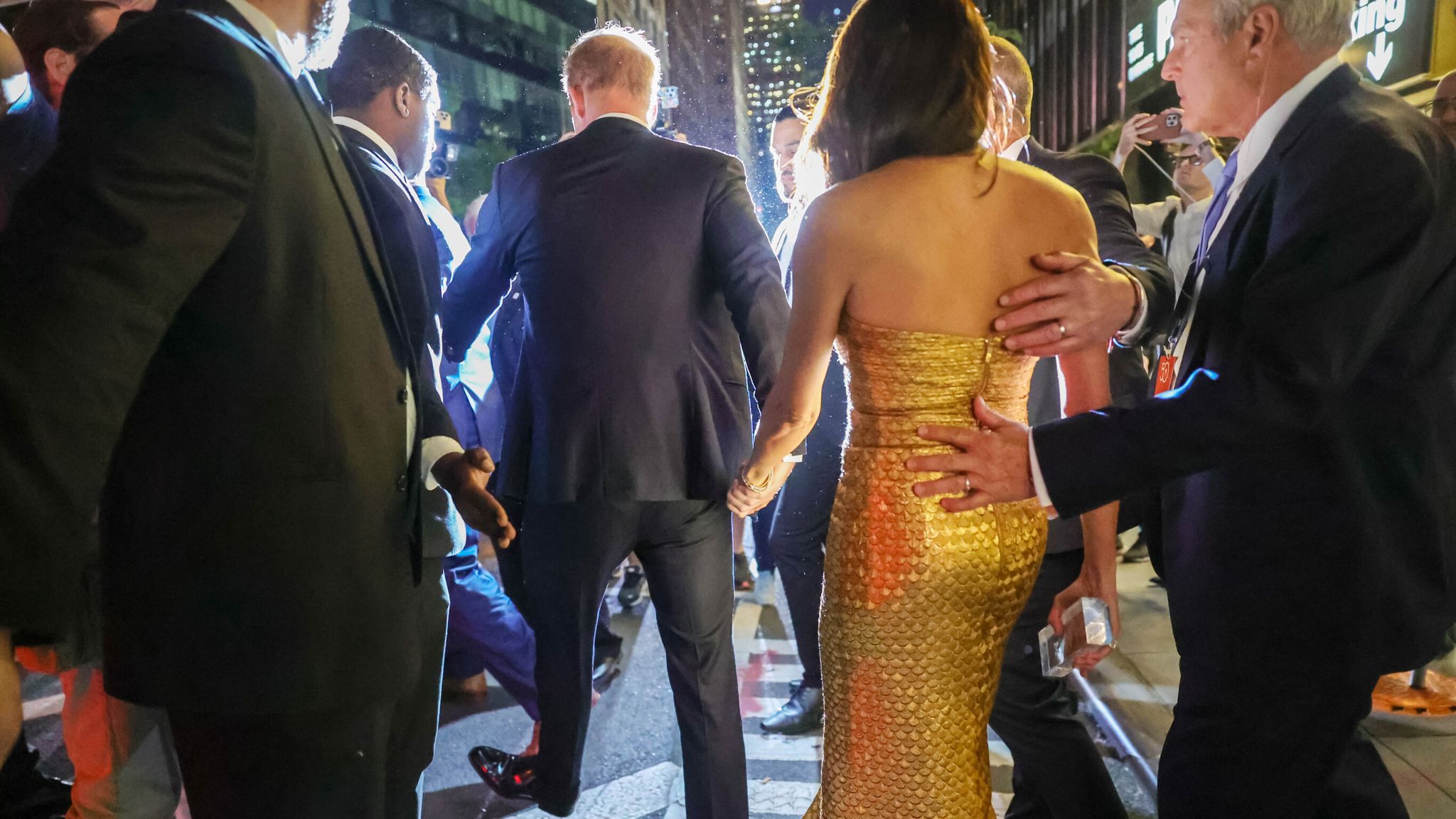 The son of the royal rebel appears to have been set up in Manhattan. After a gala function six blacked out cars with paparazzi descended on the royal couple and their car in a hair raising feat of stunt driving. Red lights, sidewalks, speed limits and the laws of motion were violated, yet the NYPD says there was nothing to see here in spite of the fact two officers were almost injured in the affair.
Harry has his own team headed by his former Met officer head of his protection detail. Being a former military officer, I'm sure he knows the game. His mother had a former Met officer more beholden to the dark side named John MacNamara. He broke the cardinal rule in personal protection. He told the paparazzi their location. The navy was big on loose lips sink ships.
Whatever waited in the wings to botch the trip to the emergency room was disappointed. King Charles was most likely not amused. The code signal from the old film Let's Get Harry was wasted this time. However, as they say the cat is out of the bag. Harry's number is up.
Camilla's brother died in a revolving door caper in New York reminiscent of a plot suitable for The Avengers or Colombo. While researching that, I found Diana's mother was in a troubled marriage and beholden to British billionaire Sir James Goldsmith. Diana may not have been a Spencer. Frances Spencer, her mother, remarried into the Kydd family. Dead men and women still tell no tales.
Diana referred to Camilla as a Rottweiler.
If Diana was illegitimate, then the Spencer bloodline was broken. The news in the street has suggested that Harry was fathered by A British military officer James Hewitt. Harry will reveal his views in a forthcoming memoir. It seems the King tormented him with that in his 'fatherly' role.
THE MYSTERIOUS DEATH OF CAMILLA'S BROTHER MARK SHAND
DEATH OF A PRINCESS: The Case for a Case against Mohamed Al Fayad
Sometimes life is like a movie. Sometimes it's a bad script. The NYPD said the bombing of Malcolm X's home was a publicity stunt. They said 9/11 was a conspiracy of Osama not the deep state and their various apparatchiks. It's all part of the great game.
Rule number 1 was don't bite the hand that feeds you, but it no longer applies if they bite you first. And they did bite Diana. None of the 'royals' contacted Harry. Maybe their last words were let's get Harry. Maybe Harry's protection detail counterpunched. I've survived the vehicle ambush. It's in the CIA manual. JFK, Jr. got the plane crash. The evidence of his father's murder went into the drink with him. They've killed a litany of rebels like Marilyn Monroe, Robert Kennedy and Pope John Paul 1. It's survival of the fittest.