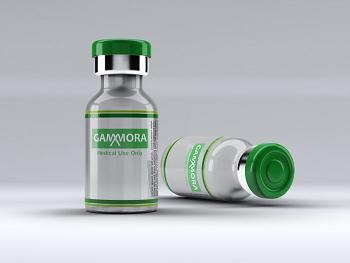 The finished drug, an Israeli development drug, was originally intended to treat HIV patients, but an experiment in the Congo revealed that it improved the condition of 15 Covid-19 infected patients who were hospitalized intensive care. All patients treated have recovered from the virus
Walla system! health
Tuesday, May 05, 2020 9:17 PM
The drug "GAMMORA", developed at the Hebrew University and approved for commercial use for the treatment of HIV patients, has been found to have a positive effect on patients infected with the corona virus. It is believed that the drug may improve the condition of Covid-19 patients when Dr. Sebastian Mfondi of Cliniquie La Source Hospital in Congo noticed that the HIV patients he was treating also in Corona showed a marked improvement in their dosage.
Dr. Mfundzi contacted a representative of Zion Medical, a finished manufacturer, to request a compassionate trial on additional patients in the Congo and together they contacted a World Health Organization (WHO) representative to oversee the trial. On April 8, the trial kicked off and included 30 severely ill patients -Covid-19 divided into two groups. Group A constituted the control group and received the standard treatment protocol for corona patients in the Congo. This treatment includes antibiotics as well as antiviral drug called Atripla for HIV treatment. The second group, Group B, also received the The same treatment with the same medication plus complete injections for 9 days.
At 48 hours from the start of the trial, there was a significant improvement in the condition of all 15 patients in the experimental group (B). At the end of the finished drug treatment period (9 days) 4 of the patients in this group were found to be negative for Corona in a test done to them. The condition of the other 11 patients in the trial group improved significantly as well, all of them discharged from intensive care and moved to regular internal wards until full recovery.
The fate of the patients in the control group did not improve on them, however. At the end of the trial, 14 of them died as a result of their illness and one was in critical condition.
Zion Medical notes that they are receiving reports from other parts of the world about HIV patients treated with coronary gum infected and it seems that the drug treatment has improved their condition and helped them recover. All data and information collected during the experiment in the Congo will be submitted to the World Health Organization for examination.
The drug-based treatment is based on access to cell destruction where the HIV virus is found. The drug contains protein (peptide) segments derived from integrin protein, one of the components in the virus cell it needs for its proliferation in the body. As a result of using the drug, instead of a single viral DNA copy, many copies of the DNA sequence are inserted into the cell, which should activate the cell's self-destruct mechanisms (a process called apoptosis), so that the virus-infected cells die, while unaffected ones. In 2017, it was reported that Gamora also showed efficacy in eliminating cancer cells in an experiment conducted in collaboration with Ichilov Hospital in Tel Aviv.