The street performers from the Red Brigade are pictured near Downing Street in central London on Wednesday afternoon. The Bristol-based group was formed by Bristol's Invisible Circus and performs mimes at the Extinction Rebellion protests
Climate change activists have been blocking or occupying all government departments around Westminster
Activists have vowed to 'not to cooperate' with Met - with up to eight officers needed for every arrest
Police have arrested 800 protesters in the last two days, with two more weeks of disruption on the way
By SEBASTIAN MURPHY-BATES FOR MAILONLINE and MARTIN ROBINSON CHIEF REPORTER FOR MAILONLINE
PUBLISHED: 17:51 EDT, 9 October 2019 | UPDATED: 02:17 EDT, 10 October 2019
The Red Brigade (pictured in Downing Street on Wednesday evening) has descended on central London to join protesters at the Extinction Rebellion demonstrations. The Bristol-based Invisible Circus group paint their faces white in order to portray living statues and have become a regular sight at protests by the group
Circus performers have joined the Extinction Rebellion demonstrations, draping themselves in red robes to resemble blood as police announce they have arrested 800 people in just three days.
The Met confirmed on Wednesday evening that they had arrested hundreds of protesters as environmentalists take over central London's streets with raves, a breastfeeding sit-in and giant octopuses.
Invisible Circus - a street performance group from Bristol - joined their ranks today, adding their painted faces to the throngs descending on Downing Street and Trafalgar Square.
With faces painted white, they wore clothing designed to remind everyone present of the blood that binds humanity together as police admitted they were being forced to neglect crime victims to patrol the protests.
The Government took the extraordinary step of drafting in 500 officers from 43 other police forces in England and Wales as they try to round up the mob bringing chaos to the capital.
Yoga sessions at dawn today as XR tightened their grip on the centre of London - currently the world's largest eco-camp
Protesters on Birdcage Walk, outside the Institute of Mechanical Engineers, during the third day of the protest today
Police kettled a giant Extinction Rebellion octopus up Whitehall towards Trafalgar Square by more than half a dozen police - at the Met asked for 500 more officers to be sent from 43 forces across England and Wales
For those familiar with the 1960's TV show The Prisoner which was a cult classic on the mind control techniques practiced on Patrick McGoohan, these images in the news are not unusual. They are mind control programming techniques.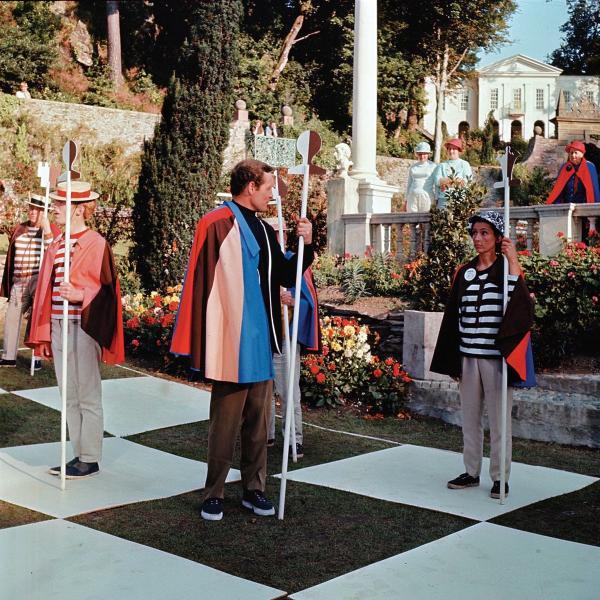 Speech: "All the world's a stage"
BY WILLIAM SHAKESPEARE
(from As You Like It, spoken by Jaques)
All the world's a stage,
And all the men and women merely players;
They have their exits and their entrances;
And one man in his time plays many parts,
His acts being seven ages. At first the infant,
Mewling and puking in the nurse's arms;
And then the whining school-boy, with his satchel
And shining morning face, creeping like snail
Unwillingly to school. And then the lover,
Sighing like furnace, with a woeful ballad
Made to his mistress' eyebrow. Then a soldier,
Full of strange oaths, and bearded like the pard,
Jealous in honour, sudden and quick in quarrel,
Seeking the bubble reputation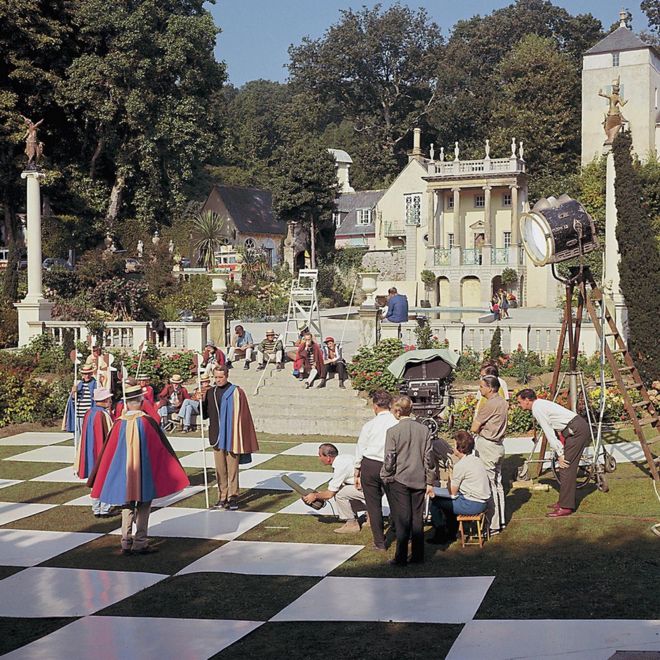 Even in the cannon's mouth. And then the justice,
In fair round belly with good capon lin'd,
With eyes severe and beard of formal cut,
Full of wise saws and modern instances;
And so he plays his part. The sixth age shifts
Into the lean and slipper'd pantaloon,
With spectacles on nose and pouch on side;
His youthful hose, well sav'd, a world too wide
For his shrunk shank; and his big manly voice,
Turning again toward childish treble, pipes
And whistles in his sound. Last scene of all,
That ends this strange eventful history,
Is second childishness and mere oblivion;
Sans teeth, sans eyes, sans taste, sans everything.
The last scene will not be shown on television. It will be the global police state the elites have always longed for. You will be their mind controlled slave never knowing, seeing or even thinking about a life outside of their matrix. You were seduced to step inside the reality of their rabbit hole to the tune of caught in a trap. Enjoy what you think. Pass on what they induce you to think. As Patrick said, I am not a number. I am a free man. For now at least.