| | |
| --- | --- |
| Posted by George Freund on February 27, 2019 at 12:20 PM | |
A Russian general cargo ship the NIKIFOR BEGICHEV was allegedly
damaged in a storm
in the English Channel January 3, 2018. The ship sailed from the Russian port of Ust-Luga on Dec 30 2017. $3 billion worth of arms were said to be damaged beyond repair and destroyed. However, a Blogger
tracing the ships observed
another ship named Ocean Lord left the port at the same time completing the journey to the Chinese port of Tianjin. He surmised it carried the cargo to the destination. It's sister ship Ocean Energy also left the same port with a destination of Umm Qasr Port, Iraq. This opens the door to these weapons being written off and removed from the inventory and appearing in other places for off the record purposes.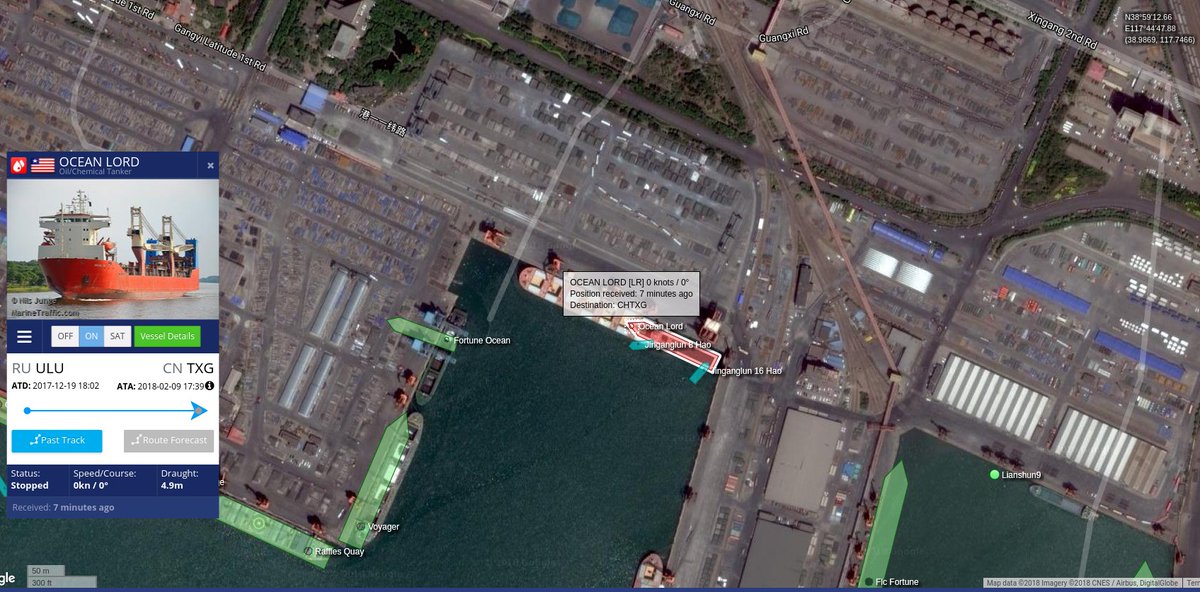 JSC Rosoboronexport the Russian
authorized shipper is suing
the authorized carrier Baltic Trans-Port Company, S-Petersburg. One would expect the cargo had underwriters for a loss. The damaged ship returned to the port of departure keeping the matter firmly in Russian hands. 
In a further development, the Russian cargo ship Partizan
exploded in the Sea of Japan
en route to Pohang, South Korea from Nakhodka, Russia. Russia has been known to violate sanctions with North Korea. The vessel was
not carrying anything that might expode
in the forecastle area. There were two dents in the steel with the bulge on the inside indicating it was hit from the outside. The world is held in a precarious balance as the major powers jockey for position on the global stage. The covert movement of weapons is of paramount importance. These issues are poorly reported if at all in the news. 
In a possible unrelated incident there has
been a major cargo ship fire
in Chioggia, Italy. It involved the cargo ship HALA B. Italy can be a major transhipment point to the Middle East. High Seas hijinks are another facet of conflict to be wisely monitored. 
Categories: New World Order