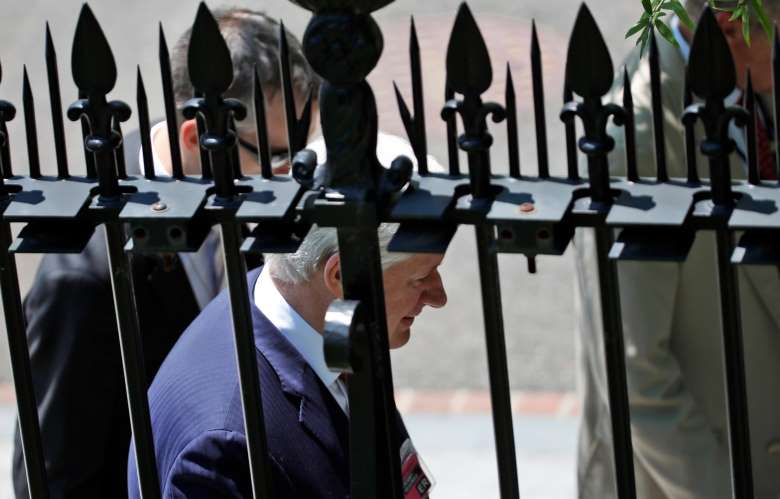 Stephen Harper was spotted leaving the West Wing earlier Monday, but little is known about what the former prime minister said inside the White House.
Harper was expected to meet on Monday with Larry Kudlow — the director of the National Economic Council and Trump's go-to economic adviser — and John Bolton, the president's national security adviser, according to multiple sources who spoke to CBC News on the condition of anonymity.
An Associated Press photographer snapped a photo of the former Conservative leader leaving the White House, but neither Harper's team nor the U.S. administration has responded to CBC's requests for comment about what happened during Monday's trip to Washington.
Harper did Tweet Monday that he looked forward to meeting with more business and government leaders "to discuss the forces shaping our future," in a plug for his forthcoming book .
Harper, who now works as a consultant, personally approached the two officials for a meeting, sources told CBC News last week.
The sources said Bolton phoned the Canadian embassy in Washington to make some arrangements ahead of the meeting — a call that caught Canadian officials off guard as they were not expecting such a visit.
Harper has not shied away from talking publicly about the Canada-U.S. relationship since leaving office. He has waded into the ongoing NAFTA talks, offering commentary on TV and at conferences.
While he has criticized some of the Liberal government's actions on the trade file, he has defended the merits of NAFTA.
Harper also often meets with international conservative leaders as chair of the International Democrat Union, an alliance of conservative and centre-right parties founded 35 years ago by Britain's Margaret Thatcher, Germany's Helmut Kohl and then-U.S. vice president George Bush Sr., among others.
https://www.msn.com/en-ca/news/canada/stephen-harper-spotted-leaving-the-white-houses-west-wing/ar-AAzuOAi?ocid=spartandhp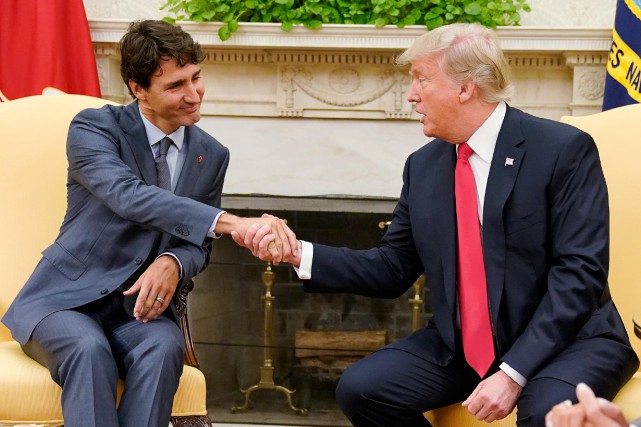 Being inured to the ways of the world, I would think President Trump is preparing a leader for his puppet government after the Trudeau coup. You don't stab a man like Donald in the back and get away with it. Comrade Justin is well aligned with Clinton and Obama and designated as a threat. His days may be numbered.
I read he's paying lip service to The Donald in the top photo. Inside he's saying I'll get the old fart with my man Obama and the Queen of Evil Clinton. In the lower photograph there is a distinct sense of purpose and a bonding between him and Obama. It's a union of Islamic and globalist minds and spirits. By hook or by crook they'll unseat President Trump. 
The smoke or ghost images in the top left reveal much. It almost appears as twin towers in the background as well. There is a deep conflict here. It may not be pretty when it ends.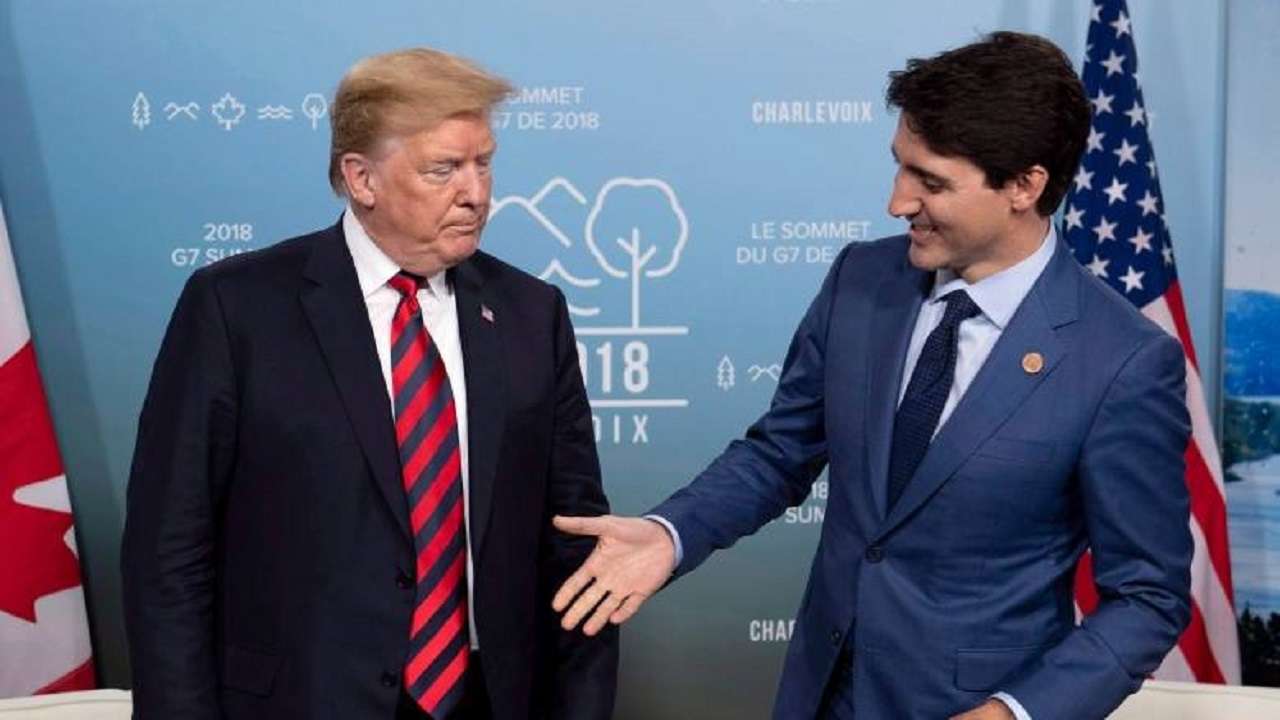 Pay attention to the twilight language above. Between the two leaders you see 18 1X. That's 9/11 folks. Trudeau is holding out his hand, but Trump is fully aware of the behind the scenes plots. Trudeau is in league with Obama to overthrow President Trump. The fence beside Stephen Harper imply the knives are drawn in this struggle. Some are shaped like the fleurs des lis symbol of the Catholic saints and French Canada where Trudeau hails from.