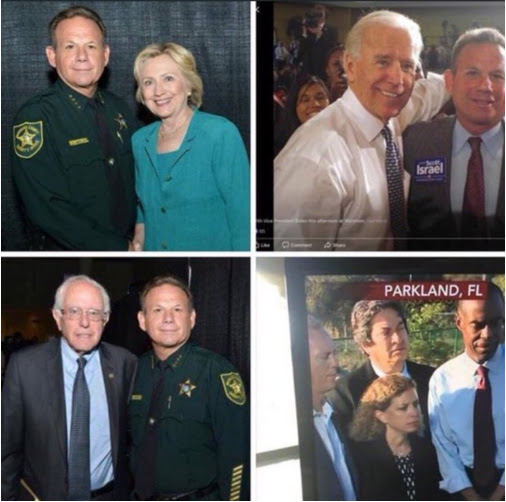 By Patrick Howley
Feb 17, 2018
Investigative journalist Laura Loomer revealed Saturday that the sheriff in Broward County, Florida pals around with prominent Democrats including Hillary Clinton, Joe Biden, and Bernie Sanders.
The sheriff, Scott Israel, is throwing objectivity to the wind and making a full-throated plea for gun control, which is earning him plaudits from national media including The Washington Post.
Laura Loomer @LauraLoomer
Have you noticed how the Broward Sheriff's Office has been spewing Democrat gun control talking points?
Well, turns out the Sheriff has some interesting friends.
How convenient for them that he's getting so much media attention... #FloridaSchoolShooting #Parkland
7:37 PM - Feb 17, 2018
4,569
4,643 people are talking about this
A senior at Marjory Stoneman Douglas High School claimed that she saw and spoke with alleged shooter Nikolas Cruz at the scene of the crime while her school was being evacuated.
Alexa Miednik spoke with Cruz but "did not see a gun," according to one local reporter. During her conversation with Cruz, shots were still ringing out, but they were coming from a different part of the school.
"No, definitely not…Because when shots were fired, I saw him after the fact. And the shots were coming from the other part of the building. So there definitely had to be two shooters involved, I believe," Miednik said.
"As we were walking, the whole class together, I actually was speaking to the suspect, Nikolas Cruz. And as I was speaking to him, he seemed very…he was troubled in middle school, so I kind of joked to him and said 'I'm surprised you weren't the one who did it,' and he just gave me a 'Huh?'," Miednik said.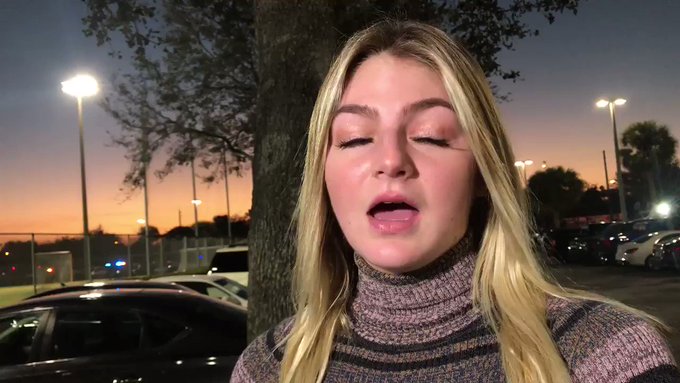 Matt Musil ✔@KHOUSportsMatt
#KHOU11 After shifting over from #ASTROS Camp to coverage of school shooting in Parkland, Forida, I talked with Alexa Miednik , a Senior at Douglas HS. She never saw a gun but she says she knows the alleged shooter…
10:05 PM – Feb 14, 2018
7,694
5,036 people are talking about this
Nikolas Cruz was arrested and stands accused of killing at least 17 people at Marjory Stoneman Douglas High School in Parkland, Florida, where he used to be a student.
Cruz was expelled from the school. Law enforcement reportedly arrested him right outside a house near the high school campus, and sources say Cruz might have escaped the school after the shooting by blending in with fellow students.
Cruz's mother is reportedly dead and he was living with a friend's family.
The media has largely relied on three unnamed former schoolmates of Cruz, who have detailed in mainstream news articles his alleged fondness for guns and past disciplinary issues, which involve kicking a window in middle school.
Three unnamed former schoolmates also told ABC News that Cruz was part of a white supremacist group called Republic of Florida, which the group's purported leader also claimed, according to the Anti-Defamation League. But a mainstream Forbes reporter and others have cast doubt on that claim.
The first unnamed former classmate of Cruz to speak to the media — who said that he went to alternative school with Cruz after Cruz was kicked out of high school — claimed that Cruz was fond of guns and that he knew the layout of the high school and what to do in a "fire drill" situation. A fire drill occurred at the school earlier in the day, and students and parents also said that they expected another drill — possibly an active shooter drill — at the school that same day. CBS 4 in Miami, which broadcast the former classmate's claims, did not provide the former classmate's name.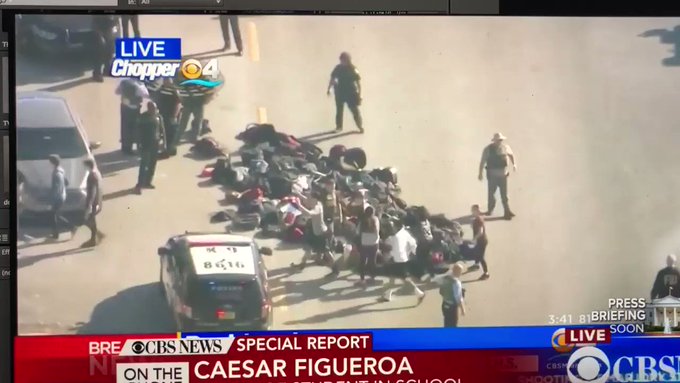 Rob Dew@DewsNewz
#FloridaHighSchool
Father reports student told him they had a fire drill and were supposed to have an active shooter drill.
6:35 PM – Feb 14, 2018
435
425 people are talking about this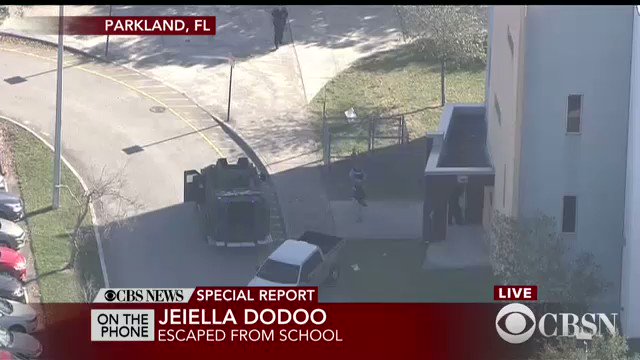 CBS News ✔@CBSNews
NEW: "We thought it was a drill," student evacuated from Parkland, Florida, high school tells CBS News. "We already had one earlier this morning…and then we heard gunshots; some students thought it was not that serious." http://cbsn.ws/2sxJGOs
The Broward County Sherriff's Office stated that it cannot confirm a second shooter "at this time," and has been mum regarding online speculation on the case.
https://bigleaguepolitics.com/loomer-broward-county-sherriff-pals-around-hillary-clinton/