| | |
| --- | --- |
| Posted by George Freund on August 2, 2013 at 10:35 AM | |
-
US missions in Bahrain, Israel, Jordan, Kuwait, Libya, Oman, Qatar, Saudi Arabia, Yemen, Afghanistan and Bangladesh will be closed Sunday August 4, 2013 based on intelligence of an impending Al Qaida terror threat. It may very well be an act of scarrorism since the administration couldn't be trusted to return change from buying a round of coffee. However, this story isn't getting the wings it deserves in the U.S. media yet.
-
-
State Department spokeswoman Marie Harf told reporters: "The Department of State has instructed certain US embassies and consulates to remain closed or to suspend operations on Sunday, 4 August.
-
"The department has been apprised of information that, out of an abundance of caution and care for our employees and others who may be visiting our installations, indicates we should institute these precautionary steps."
-
Of course using such a high level spokesperson as Ms. Hart makes me doubly suspicious of a thicker plot. BE PREPARED just in case.
-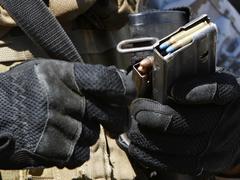 -
Perhaps some of the Warsaw Pact surplus ammo that was purchased by the U.S. government (900 million rounds) will be used in a classic false flag attack to set the stage for a broader conflict. Remember it's like Smokey the bear said, "Only you can stop false flag terrorism. Never believe anything they say."
-
-
HSBC bank has reportedly asked more than 40 diplomatic missions to close their accounts as part of a programme to reduce business risks.
-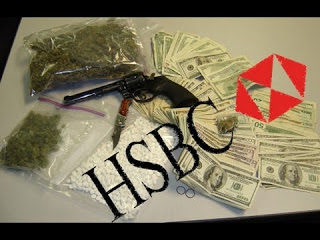 -
Included were the Vatican's Apostolic Bank. The bank is holding embassies to the same standards as other businesses with regard to transparency. It is comedic really. The truth may lie somewhere beyond fiction in that the embassies have no funds to operate in the immediate. I would suspect there are broader agendas. Weather weapons have been deployed in Pakistan and Afghanistan to take the field from the 'enemy.'