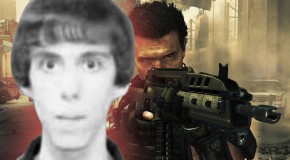 -
There was an old cigarette commercial that had the line, "I'd rather fight than switch." It's like that with your eyes. You don't have to fight because you can't switch. Have you noticed the difference in eye colour between young Adam Lanza and old Adam Lanza? Is that important in a mind control operation for the lemmings who depend on corporate media? Well it is important for free thinkers looking for the truth.
-
In his youth Adam Lanza was gifted with blue eyes. On his emaciated post frenzy photos he has brown eyes. You don't say.
-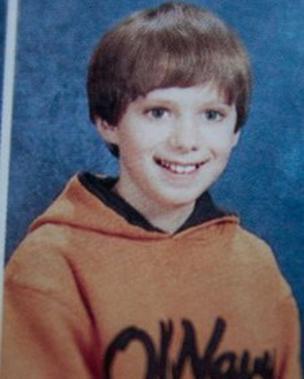 -
Adam Lanza yearbook photo
-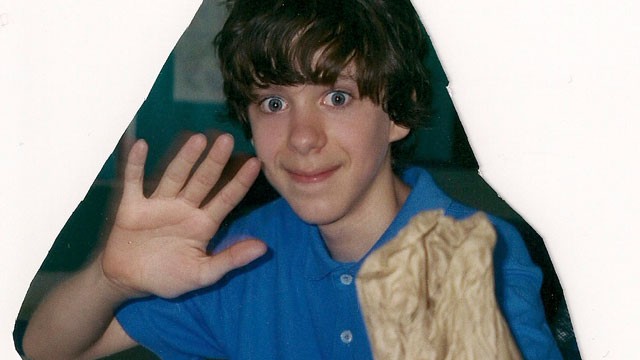 Childhood photo of a totalling different Adam Lanza
-
-
Of course the eyes have it. The Adam Lanza notorious mass killer has brown eyes. That may explain why in the Technicolor world of today the media has turned this image into black and white.
-
The Greenwich Police Department is claiming that the police audio of the licence plate request on 872 YEO is theirs and was made during a routine traffic stop in Greenwich. Captain Mark Kordick states that his department's feed mixed in with the State Police and Newtown feed. The source Radioman911 confused this issue in his recording. He states his frequencies are in no way connected with Newtown or the State Police.
-
That being said how is the Greenwich frequency walking all over the others. If radioman is scanning ten or twelve frequencies at once he should know that. If a town 50 miles away is coming in that clear, he must have some equipment. Most hand held scanners aren't that good. However, we remain sceptical. The Rodia family are heavily involved in narcotics trafficking. Christopher was released on a $2,500 bond and a promise to appear. That smells pretty bad. He was facing many felony charges.
-
-
"A man with the same voice who calls out the Rodia info says at 10:00:33 a.m. (25:02 in Youtube video) "33 to Headquarters, motor vehicle stop."" CONFIRMED
"He comes back on the radio at 10:01:12 a.m. (25:42 in Youtube video), in between shooting-related calls about getting "buses" aka ambulances, he (33) says "722-ZHA, radar," meaning that the MV stop was by radar of a car with that plate." CONFIRMED same voice
At the 30:11 mark of the video in question, you can hear someone reading the license plate of the suspect's vehicle: "872 YEO possible suspect vehicle". CONFIRMED different voice
At 10:06:13 a.m. (30:43) he's back, "33 to headquarters. Run the operator.R..O..D..I..A , Christopher A. (scrambled) 26th, 69" CONFIRMED same voice
-
-
The good Google Earth seems to show a black vehicle matching the description of the suspect vehicle in the Rodia's driveway. Like children, however, they all look alike.
-
-
Christopher's mother Lilli has the above rap sheet. Then there's the issue of poor old Nancy Lanza who received just a meagre $289,000 in support. She drove a 2009 BMW not a Honda. In fact the courts have sealed the search warrant record on her car for 90 days. We can't wait.
-
-
This is about as close as anyone is going to get to see the BMW. Nancy Lanza was the wife of a major industrialist Peter Lanza. In their circles you wouldn't be caught dead in a Honda. Something still stinks. Peter Lanza is said to have secretly picked up the body of his son. All details will be kept private. Then the BIG REVELATION Jean Henry a morgue technician invited her husband to work for show and tell. She showed him Adam's body. She is on suspension. This is a common practice with morgue workers. Smart lawyers could win many an appeal on this possible tampering with evidence.
-
-
John Marsh in the self-help section Riverview December 11th
-
If that isn't bad enough there is the story of the errant gun store losing a BUSHMASTER a couple of days prior to the massacre. On December 15th a man by the name of Jordan Marsh was arrested for trying to steal a .50 caliber Bushmaster. Hartford Police were called to his hotel room that he checked into earlier. Security in the hotel found a Windham .223 caliber rifle. Windham is the new name for the Bushmaster company. That rifle was stolen from Riverview Gun Sales December 11th. In fact Jordan was a regular at Riverview Gun Sales. He received a suspended sentence for stealing 12 firearms from the same store. Jordan was on psychiatric meds and had problems.
-
-
Jordan Marsh
-
Then back in 2007 Riverview lost 33 firearms. The loss was blamed on a helper Brian H. McClelland. Twenty-eight firearms were recovered. On December 12, 2012 the BATF raided the store. They were furious that people are so fast in walking off with guns. I would suspect there were other irregularities, and they weren't five years late in the 2007 incident. Of course if Nancy Lanza purchased any firearms, the sales records are in safe hands. It is possible her name was used in a straw purchase.
-
-
FEMA was also conducting a drill on December 14th in Bridgeport between 9 a.m. and 4 p.m. It was called "Planning for the Needs of Children in Disasters." They were probably searching the forest for stolen guns. They do have a knack for being in the right place at the right time. It appears the eyes have it.