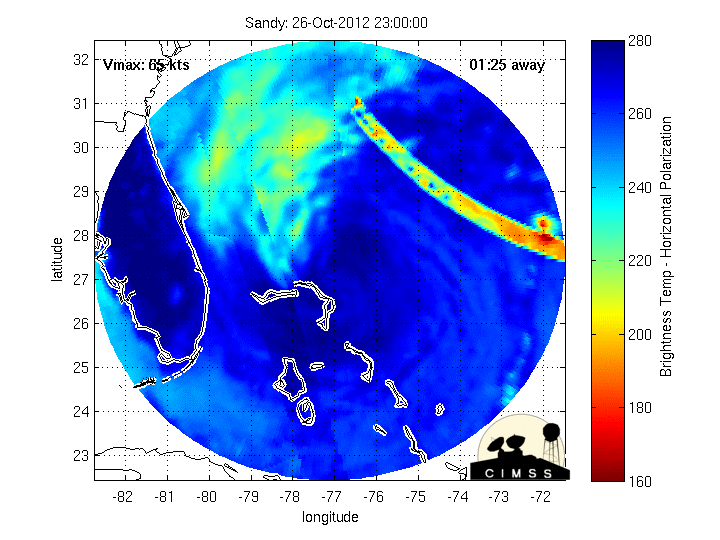 -
WE HAVE AMASSED A PLETHORA OF EVIDENCE ON THE HURRICANE BEING A FRANKENSTORM. THIS IMAGE SHOWS THE MICROWAVE HIT.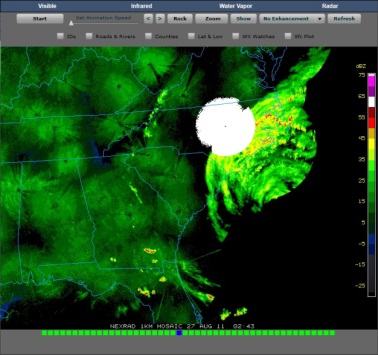 The HAARP ring around New York in 2011 for Hurricane Irene.
-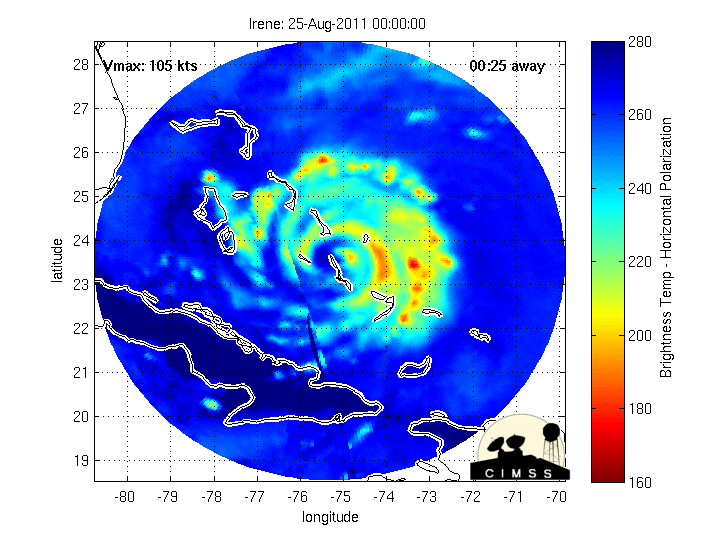 -
The microwave anomaly hitting Hurricane Irene. It is much smaller in intensity.
-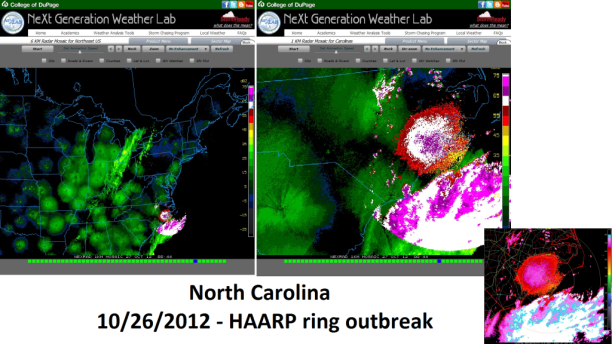 -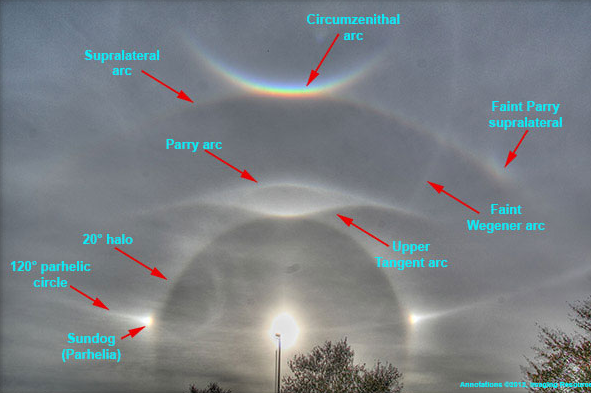 -
NASA solar physicist David Hathaway captured the above photo in Huntsville, Alabama two days ago after seeing the strange rings surrounding the afternoon sun.
-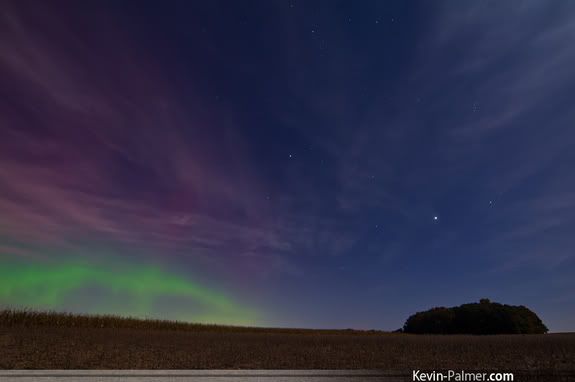 -
The northern lights were visible in Antioch, Illinois. Antioch is where Paul journeyed. It had a major earthquake in 37AD. In Acts 11:26 And the disciples were called Christians first in Antioch.
-
-
In Yellowknife the effect was far more spectacular. There were various and sundry reports of many weird and strange things. Flight attendants flying the North Atlantic reported a very unusual Jet Stream. They experienced turbulence like never before. Someone it appears was playing with the weather machine tuning and tweaking it up for the main event, and this is just the beginning. NASA even recorded the strange sounds of plasma coming from the ionosphere. It is awesome. However, all the pieces mean little to the uninformed. As Christ said he gave them eyes and they will not see. He gave them ears and they will not hear. What is stopping you? The world historically changes in a heartbeat. The east coast is swathed in destruction. I checked up on one of this show's most ardent supporters. Her apartment is up for rent. She left town some time ago. As the gun control crowd used to lament, if it saves just one life. In the reality of plot and counterplot, we know the world moves at the speed of the predator. If you listen and heed the warnings, you won't be there when it goes OFF! The other poor unfortunate souls will have to live through terrible realities. Do they laugh at you over the 'C' word? As my father used to say, "He who laughs last laughs best." However, I still lament for them. They have suffered so.
-
Now we get down to the nitty gritty. Fortunately I was listening to A View From Space a Toronto 'conspiracy' show. The host, Gary Bell, got the ball rolling with the NASA role in the storm. He eluded the possibility that NASA was involved and the International Space Station was the top of the control pyramid. Those are tall opinions. However, after reviewing some news articles related to happenings with the ISS, I must concur.
-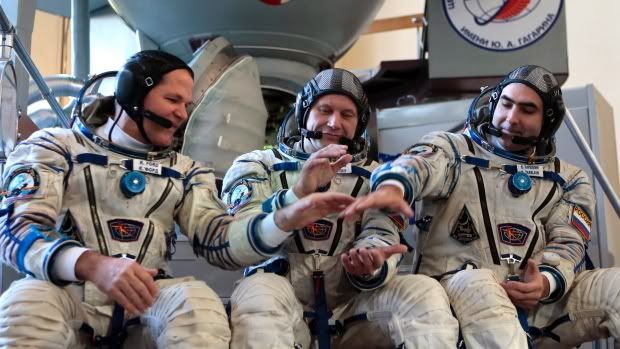 -
Members of the next expedition to the International Space Station, U.S. astronaut Kevin Ford, left, and two Russian cosmonauts Oleg Novitsky, centre, and Evgeny Tarelkin, right, shake hands before their final pre-flight practical examination in a mock-up of a Soyuz TMA space craft at Russian Space Training Center in Star City outside Moscow, Russia
-
The Russians send crew to the ISS on Soyuz spacecraft. On October 23rd days before Sandy got out of hand, three more crew were added to the space station. This was a regular rotation they say. However, cosmonauts Oleg Novitsky and Evgeny Tarelkin as well as astronaut Kevin Ford are all ex air force pilots. The million dollar question is are they weather warfare specialists too? Mr. Ford stated that the space station would enter the "utilization phase." To those who read between the lines that could very well be it would go LIVE with a covert mission.
-
That is only one angle. The key to every covert enterprise is compartmentalization. With the space shuttle retired a private company called SpaceX owned by Paypal's Elon Musk sends a payload capsule called Dragon to supply the ISS under contract. When Dragon was launched in the beginning of October one of the nine Merlin engines failed. Because of the mishap the payload a Orbcomm communications satellite was put in too low an orbit. OOPS! The satellites antennae were deployed. There are allegations it came down burning up during re-entry. Private companies are not under obligation of freedom of information laws. It would seem to be a text book cover story on the deployment of a key component of the weather weapon.
-
-
To the untrained eye the Orbcomm looks like a giant laser or other beam weapon
-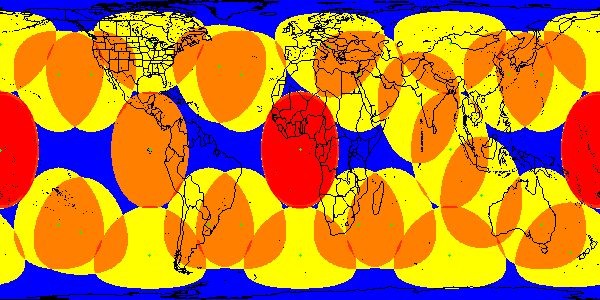 -
Orbcomm covers the globe in the following pattern. They squeeze the U.S. northeast in rather well. Fortunately Mr. Musk has confirmed he is an Obama supporter. There is no money for Romney. Does that support extend to covert missions as well?
-
In a surprise statement NASA confirmed that part of the payload of the Soyuz craft were 32 Japanese medaka fish. They are more popularly known as KILLIFISH. You see the hidden language implies they are on a kill mission. In the Japanese custom of ANIME, a popular version is the Medaka Box. It involves experiments on students of exceptional abilities called abnormals. In order to mass produce abnormals they are put through vicious tests that result in many deaths. Hmmm?
-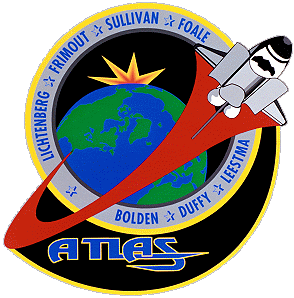 -
A spokesman for NASA has been renowned astronaut and Viet Nam pilot Charles Bolden. He was a commander in Operation Desert Thunder, but it is his role on the space shuttle operating Atlas 1 (Atmospheric Laboratory for Applications and Science) that earns him honorable status as a mission commander. A key Obama administration appointment to NASA, he was the first to fire a beam of electrons to stimulate man made auroral discharge. The use of plasma beams can stimulate the weather as we posted in our other blog. He is the man and that is the machine that could do it.
-
The last piece of the puzzle from space concerns the deployment of a radiator to cool the ISS. That would seem to be a piece of equipment to really let the ISS have a command and control feature. Sunita Williams and Akihito Hoshide went on a space walk to deploy this radiator which hasn't been used since 2007 when Williams stowed it away. Is it a cover for something else? We can only speculate. When dealing with the untouchables it is usually all we can do. NASA is looking into things that would curl your hair as I reviewed unclassified material. It is science fiction no more. Our lag time in keeping up allows them to perform miracles on a massive scale while WE THE PEOPLE descend to the lowest common denominator. You don't have to. You can change the channel. It doesn't hurt. It may even inspire to spark up the neurons before it is too late.
-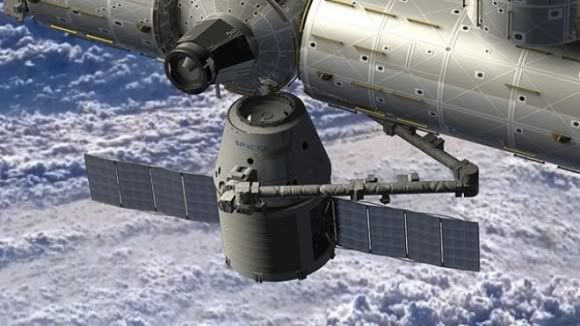 -
Dragon spacecraft at the ISS
-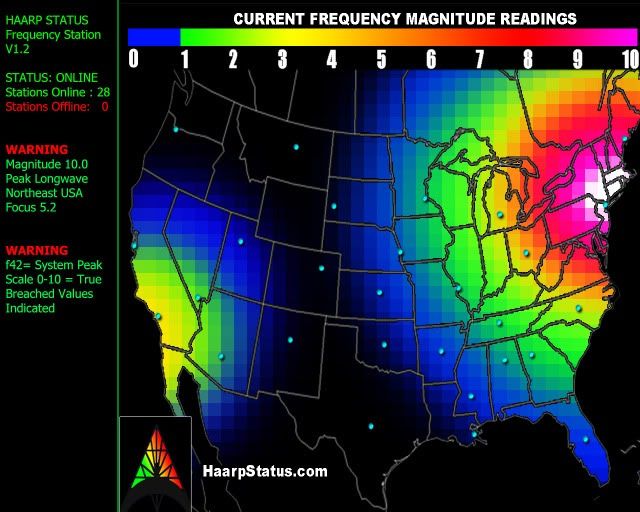 -
A never before seen white-shade indicates that a value higher than 10 on the
1-10 scale has been indicated. It has no color assigned!
-
HAARP, circularly polarized plasmas in high altitude
Text of Eastlund Patent
US05038664
from BrotherJonathanGazette Website recovered through WayBackMachine Website
United States Patent 5,038,664
Eastlund August 13, 1991
Method for producing a shell of relativistic particles at an altitude above the earths surface
Abstract
A method for establishing a region of a high density, high energy plasma at an altitude of at least about 1500 kilometers above the earth's surface. Circularly polarized electromagnetic radiation is transmitted at a first frequency substantially parallel to an earth's magnetic field line to excite electron cyclotron resonance heating in normally occurring plasma at an altitude of at least about 250 kilometers to generate a mirror force which lifts said plasma to said altitude of at least about 1500 kilometers.
Heating is continued at a second frequency to expand the plasma to the apex of said field line whereupon at least some of the plasma is trapped and oscillates between mirror points on said lines. The plasma will be contained within adjacent field lines and will drift to form a shell of relativistic particles around a portion of the earth.
Inventors: Eastlund; Bernard J. (Spring, TX)
Assignee: APTI, Inc. (Washington, DC)
Appl. No.: 690354
Filed: January 10, 1985
Current U.S. Class: 89/1.11 ; 376/100; 376/123; 976/DIG427
Intern'l Class: F41B 015/00
Field of Search: 376/100,123 89/1.11 361/231 342/352