-
Something rather bizarre is reported to have happened Thursday evening in Indiana near the border with Michigan. There were reports that nuclear radiation monitors went ballistic. After a period of time the monitors were taken off line at the EPA and private monitoring agencies. Black Cat and Radiation Network both recorded the anomaly. They later corrected their story. Levels of over 7,000 CPM were reported however. 100 CPM is cause for serious concern.
-
-
That's got to make the hair fall out of your head. There are further reports from Indiana and Michigan of loud booms and explosions occurring. These were followed up by local news media. Officialdom of course went into lock down mode.
-
Calhoun, Branch, St. Joseph and Kalamazoo Michigan reported these booms since May 27th. Of interest to me was the report was cut by You Tube cancelling the account of the individual. That speaks volumes. John Nieuwenhuis reported two 60 foot trees broken in half.
-
-
These sort of booms happen regularly. There was one photographed in Russia in February. However, of particular importance here is the spike in radiation levels. Below is a screenshot of the readings before they were taken down.
-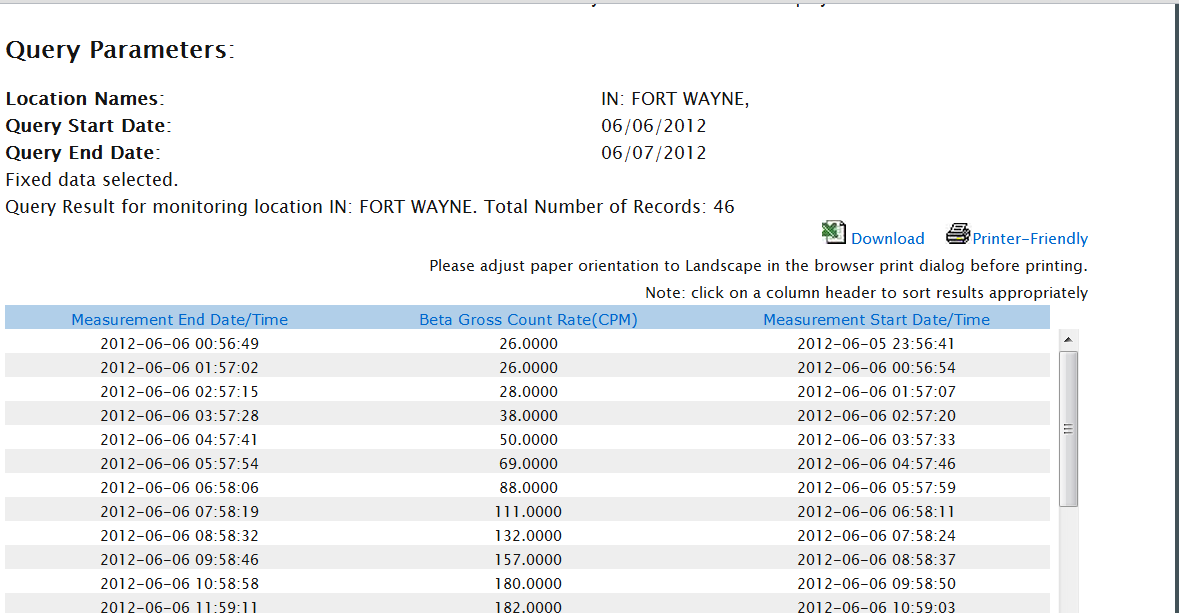 -
Included with the reports were a lot of activity in the air. Bloggers said Minot AFB went into nuclear containment mode as well. These are serious accusations. Governments are all the same. They lie and coverup anything and everything. We are on our own here.
-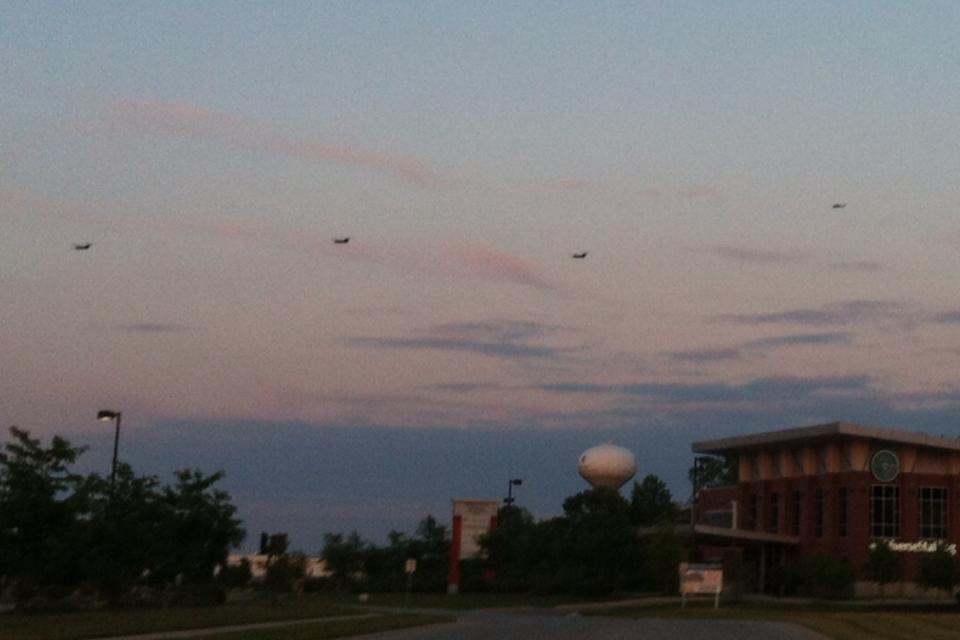 -
UPDATE: As of 2:45 a.m. Eastern Time, the radiation level for the station in Northern Indiana had risen to 3,989 CPM. Radiationnetwork.com has yet to issue a statement in response.
-
UPDATE: Radiationnetwork.com has issued the following alert:
-
Very high reading in South Bend, IN station this evening. Reason unknown. Station unresponsive to contact at this late hour. Since this same station has triggered the Alert system before, which Alerts may have been false, and because his current readings do not appear to be corroborated by nearby stations, we have disabled his station for the time being. Will report back when we know more.
-
-
UPDATE: Radionnetwork.com issued the following statement this morning:
-
The alert level reading last evening appears to be a false alert from an equipment malfunction. Here is the station's report:
-
"out of control readings on the GeigerGraph screen from about 11:30pm local time that occurred while sleeping. My apologies to all. I have no idea what caused this. Shut down GeigerGraph and restarted. Readings from the Geiger were in the normal range (the Geiger operates on A/C). All cable connections are tight and not loose. Am speculating between the GFI and USB Adapter and some sort of voltage spikes. The uninterruptable power supply UPS had lost power and had died - a tripped GFI. I am not going to leave the system running while not at home until I can determine and fix the problem."
-
So we get the lame duck excuse. We have a malfunction of equipment. It doesn't jive with the other evidence of booms all over a large area and the extensive air traffic. We must also add the event over Israel last night as an anomaly war. If we look at the above report for the Illuminati signature, we find it. About 11:30 implies a reverse 311 or 3 times 11 for 33 degrees of Freemasonry. 2:45 a.m. implies a 9 with the 4 and 5 and by adding the two a 9/11. So they say nothing has happened but sign off to their brethren it was a 9/11 or real event in code.
-
-
There is no cause for alarm. Everything has been covered up including me.
-
A citizen reporter has reported the divine winds approaching South Bend and vicinity have originated from the nuclear facility at Palisades Nuclear Plant in Michigan. The only conclusion we can draw is that they have had an incident.
-