| | |
| --- | --- |
| Posted by George Freund on June 10, 2012 at 12:35 AM | |
Looks like a repeat of
Norway 2009
and the blue spiral. However, this one was
last night at about 8:45 p.m
. over Israel and Jordan. The flaming chariot was thought to be 120 to 180 miles up. There was panic among the observers because they didn't know if it was a missile or a UFO. Either way in that part of the world an incoming missile can lead to the proverbial kissing your ass goodbye. 
-
We can be sure of one thing though, we were most likely lied to by all concerned. The cover story so far is that Russia is taking responsibility for a failed launch of a
Topol Intercontinental Ballistic Missile
launched from Astrakhan to Kazakhstan. Astrakhan borders on the Caspian Sea across from Kazakhstan. A missile aimed in that general direction wouldn't be the cause celebre over Israel and Jordan with reports from as far away as Crete. 
-
-
Kazakhstan in green is well and far away from the sighting
-
I would be banking on the fact that if the Russians are responsible for the launch then they were shaking their fist at the locations under the sighting Israel and Jordan and perhaps U.S. forces in the area. If the light spiral was a missile out of control, why didn't the Russians issue a self destruct order? Other possibilities include some other more advanced weapon or if you believe in aliens, perhaps it was an intervention. Regardless this is a telling sign that things are near crisis. 
-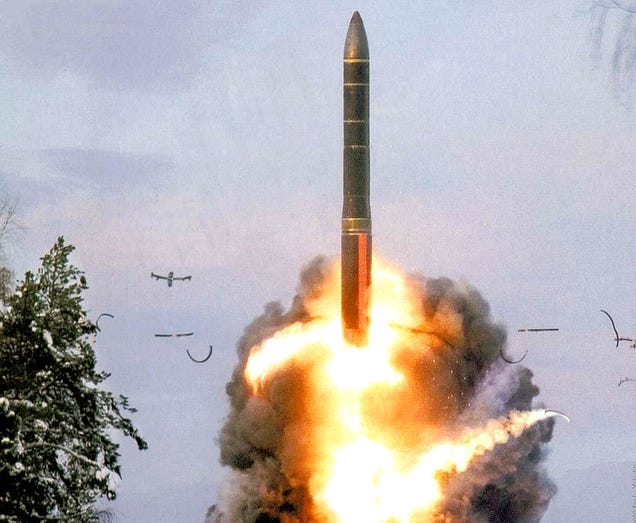 -
Russian Topol missile launch
-
When we look at the next photograph, there is little doubt about the spiral effect. It is hard to imagine a rocket spinning so concentric a course while out of control. Almost any other explanation is more plausible. Considering the state of the world with the pending Euro collapse and the threats of a nuclear first strike from Russia over NATO's missile defence shield, we must say we are close to the brink.
-