| | |
| --- | --- |
| Posted by George Freund on April 18, 2012 at 1:40 PM | |
I remember as a child getting things that glowed in the dark out of my cereal box for free. They were penny item promotions. The coins I earned in my allowance were 80% silver 20% copper. They were reduced to a 50/50 mix. Then, as an adult, they became 99% nickel. I think I could say that was serious debasement in value. They now claim they are cupro-nickel. That could be a step up except the Mint's website says quarters are 94% steel and 6% cupro-nickel. So for $29.95 I can have a glow in the dark coin that used to be free in my cereal. For that money I can purchase an ounce of pure silver 99.9% for an extra 25 cents as I look at the price right now. We know very little about money. You can keep the glow in the dark stuff. I'll take the pure old coins.
-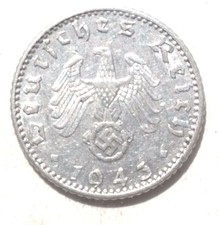 Of course these coins weren't even steel. Frequently aluminum was used. They were very light weight and wouldn't rust. They were promotion items at several sources including Post.
-
So it's really funny to me to see the same advertising for breakfast cereal prizes being used by the Mint. The new $1 and $2 coins are primed for release composed of the same worthless rusty steel. The original coins will be melted down to sell the cupro-nickel mix. Even if you're poor, you can save those coins. After an economic collapse they will have intrinsic value that could exceed their face value. My grandfather warned me above all else to look at the debasement of the money as a major sign of impending collapse. We list the reduction of silver content from the coins from the Mint's website.
-
-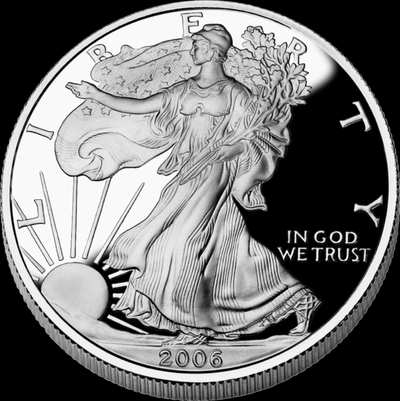 She doesn't glow in the dark, but she sure SHINES. U.S. 1 ounce
-
Restore The Republic Single Commemorative Pieces
The backside displays the stunning imagery of the US Constitution rising over the Earth, behind a rising sun symbolizing the restoring of the republic. The Latin phrase below the words "Restore the Republic", "Erudio, Strenuus, Restituo", translate to: "Educate, Activate, Restore".
-
Aaron Russo Silver and Gold 1.6 ounce coin $2200
-
RON PAUL COPPER, SILVER AND GOLD COINS