One of the modern addictions that is difficult for many to shake is the addiction to TV. I know I stand in the minority when people extol certain programs, and I state I don't have cable. I didn't run to cross the digital divide because I know my intelligence history. They spy. They have always spied. It is deeper than any neurosis. They can't help it. If there's a signal available through the air, I'll take it, but I won't hook up with the new recording systems because they are recording YOU!
-
High-tech: Samsung's latest sets feature built-in HD cameras, microphone sets and face and speech recognition software
-
-
The whole point of the abomination of the program
Big Brother
was to condition you to enjoy your slavery. You became accustomed to the idea and sought it out. Now that you are properly anesthetized,
the games can begin
.
-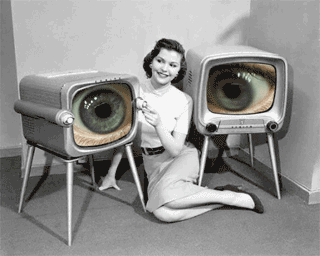 -
Come on girl we want to see you up your dress. Stop hiding.
-
General David Petraeus the
Director of the CIA has been quoted in the media as saying this is a TREASURE TROVE of intelligence
. It will transform intelligence because they will be able to turn on any internet connected gadget and spy on you. That will include your TV and also your computers, cell phones, smart meters and even white goods like your refrigerator. It has been a well devised conspiracy to advance
Project Echelon
to the nth degree. The beauty of it is you do it to yourself because you are addicted to TV. Don't believe it? Turn it off for a week if you can.
-
I just sit back and laugh not because I am immune, but because the lunatics are running the asylum and they are so paranoid it won't be long before they start whacking each other. In a weak moment one Apparatchik overhears a questionable remark of another and marches him/her off to the gulag. We can never be too careful you know. Your loyalty to the New World Order must be supreme.
-
-
We warned you last year
. Maybe you thought us mad. No we're crazy like the fox caught in the hunter's sights, and let me assure you they aim to shoot one day.
-
Bad boy, bad boy what you going to do now that they're spying on you?