| | |
| --- | --- |
| Posted by George Freund on March 12, 2012 at 9:00 AM | |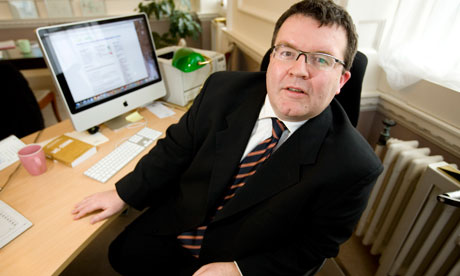 Dear Mr. Watson,
I'm the host of a media program here in Toronto, Canada. We have been following the 'hacking' scandal diligently. Let me assure you we have reason to believe this involves much more than 'hacking.' That is the fall back position. The real meat of the matter is murder. While investigating the 'hacking' for my show I found a link to the unsolved murder of Madeleine McCann in Praia da Luz, Portugal. You see Elisabeth Murdoch is married to Matthew Freud. She is good friends with Rebekah Brooks and the Prime Minister with the fabled Chipping Norton set. The crux of the matter is Matthew's father, Sir Clement Freud, owned a villa in Praia da Luz. He even had access to the McCann household as a cook. The lead detective stated the body was in the McCann residence after death and disposed of.
-
Don't you find it a bit odd that people who hack the phones of child murder victims and delete messages have a direct involvement in one of the world's most prolific missing child cases? Then there was the tip of the Victoria Beckham look alike seen with a child at a yacht club in Spain. Elisabeth was in Spain on the yachting circuit with her husband at the time. Mr. Lucian Freud the noted degenerate artist passed away after I revealed these issues on one of America's top talk shows.
-
Ponder Sir what if they were luring children and then hacking to cover up the crime? You see it's not about 'hacking' in our opinion across the sea. It's MURDER. There are possible related police deaths that have been written off as suicide. They include Insp. Munro and Chief Constable Todd. Since the press set the debate the character assassination of Chief Todd in the press is quite suspect.
-
We wish you well uncovering the truth. You'll need it. Former PM Blair classified a lot of the evidence. By process of elimination (no pun intended), I think we can see why. The Portuguese police are reassessing the case. I earnestly hope it was something I said. I guess that's why my show is so popular around the world. It's NOT NEWS OF THE WORLD. It just should be.
-
-
We looked. We found out. We reported. We'll see where the leads go. I suspect they're going to try to frame a patsy, but we know better. We've done our duty. The British government should fall. Murdoch should be in prison. He's bought off so many. That's why this show and this forum is so unique.
-
-
We see the truth as well as any source.