| | |
| --- | --- |
| Posted by George Freund on May 14, 2019 at 8:20 AM | |
No group has claimed responsibility for the attacks so far amid growing speculation of Iranian involvement.
BY JOSEPH TREVITHICK MAY 13, 2019
Video has emerged showing damage to the Norwegian-flagged oil tanker Andrea Victory following a purported "sabotage" attack on multiple oil tankers off the coast of the United Arab Emirates. The ship's owner, Singapore-headquartered Thome Ship Management, has confirmed the damage, but said the ship was never in danger of sinking and the exact circumstances of the incident remain murky. All of this comes amid continues U.S. government claims that it has intelligence that Iran or its proxies could strike out at its interests in the region, or those at its allies, including targeting commercial shipping.
The clip, seen in the Tweet below, appeared online on May 13, 2019, but its origin is unclear and it is undated. The video shows a hole torn in the rear ofAndrea Victory's hull along the waterline. The tanker is one of four ships that UAE authorities claim suffered attacks near the Port of Fujairah, situated some 85 miles south of the strategic Strait of Hormuz, the day before. No group has claimed responsibility for the attacks, so far, and the UAE and Saudi Arabia have not accused any particular entity of having carried them out or otherwise supported the saboteurs.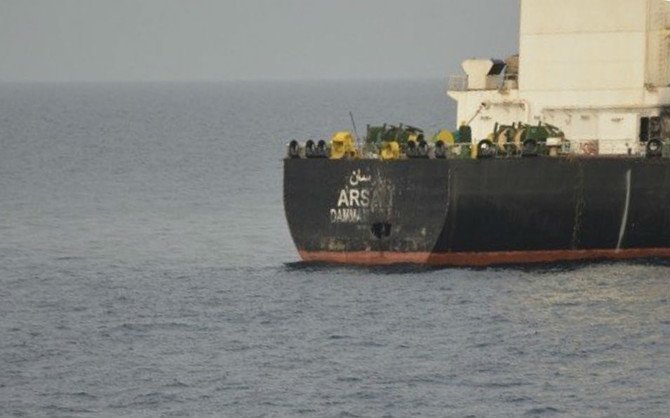 EOS Risk Group@EosRisk
Laden Saudi-flagged LCC MT ARSAN attacked by Houthi forces at 2115 UTC (0115 LT) on 24/25 Jul in position 14:47N - 041:44E, around 70nm west of Hodeidah, southern Red Sea. Nature of the attack unconfirmed. The tanker sustained 'slight damage' from a likely WBIED or projectile