Total anti-Christian propaganda from one of Canada's leading one worlders Margaret Atwood. However, let's look ahead to the future Islamic Republic the NWO has in store. These practices already exist in such nations. I live in Mennonite country. It's very family oriented and God centered. No one is stoned. You are even free to mix and mingle with the heathen. Forgiveness as Christ taught is their creed. I envy them for their faith in that and their being the ultimate preppers.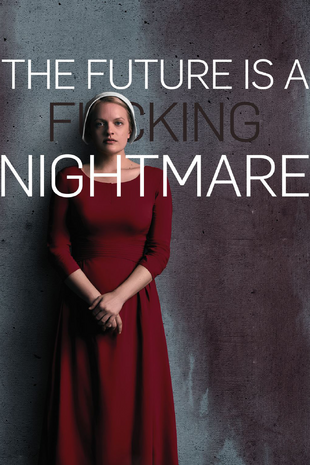 DIRECT LINK:
http://www.watchfree.to/tv-2a9e76-The-Handmaids-Tale-tv-show-online-free-putlocker.html/season-1-episode-1
http://vidzi.tv/4jwhn9wu42ir.html

The Handmaid's Tale is an American television series created by Bruce Miller based on the 1985 novel of the same name by Canadian writer Margaret Atwood. It was ordered by streaming service Hulu with a straight-to-series order of 10 episodes, with the production beginning in late 2016.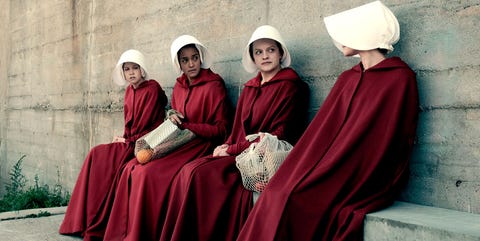 Plot
In a dystopian near-future, the totalitarian and Christian fundamentalist government of Gilead rules the former United States amidst an ongoing civil war. Society is organized along a new, militarized, hierarchical regime of Bible-inspired social and religious fanaticism and newly-created social classes, in which women are brutally subjugated, and by law are not allowed to work, own property, control money, or read. Widespread infertility due to warfare-induced environmental contamination has resulted in the conscription of the few remaining fertile women — called Handmaids, according to Biblical precedent — who are assigned to the homes of the ruling elite, where they must submit to ritualized sex with their male masters in order to become pregnant and bear children for those men and their wives.
The main character, Offred (Moss), is the Handmaid assigned to the home of Gileadan Commander Fred Waterford (Fiennes) and his religious wife Serena Joy (Strahovski), and as such is subject to the strictest rules and constant scrutiny; an improper word or deed on her part can lead to her execution. Offred, who is named after her male master like all Handmaids, can remember the "time before", when she was married with a daughter and had her own name and identity, but all she can safely do now is follow the rules of Gilead in the hope that she can someday live free and reunite with her daughter.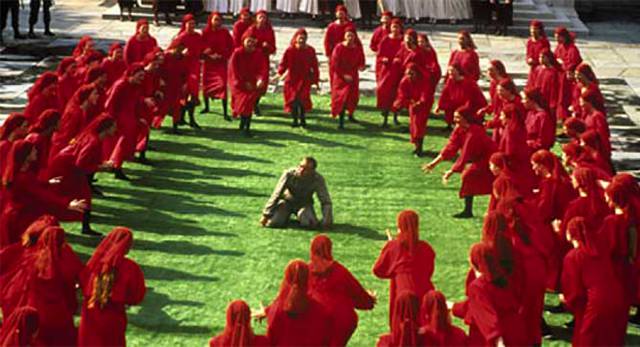 1 "Offred" Reed Morano Bruce Miller April 26, 2017
A woman flees from a group of men with guns, but she is captured and separated from her young daughter and her husband is killed. This woman is known as Offred, a handmaid to Commander Fred Waterford. Offred goes out grocery shopping with her companion Ofglen. On the way home, they pass by a wall of men who have been hanged due to committing crimes (such as being gay, working in an abortion clinic, and being Catholic). In a flashback, various women are indoctrinated into their handmaid roles by Aunt Lydia, who tells them about declining birth rates and that they are "special", serving a Biblical purpose. "Offred" enters the room and notices Moira, a woman she knew from college. One of the women in the class, Janine, talks back to Lydia and is shocked with a cattle prod. Later, Janine is revealed to have been punished by having one of her eyes removed. In the present, Commander Waterford tries to impregnate Offred as she lies in the lap of his wife, Serena Joy. The next day, all the handmaids gather in an open field where Lydia announces a man has raped a pregnant handmaid. For punishment, the handmaids are allowed to brutally beat the man. Offred learns from Janine that Moira is dead. On the way home, Ofglen tells Offred that she had a wife and son, and warns her there may be an Eye (secret spies) in her house. Through voiceover, Offred reveals her true name, June, and that she intends to survive to find her daughter.
Catholic, Gay, Abortionist swing against the wall
Executions in Saudi Arabia