DIRECT LINK:
http://vidzi.tv/dcqi917l9edw.html
http://www.watchfree.to/watch-5da8-Jet-Pilot-movie-online-free-putlocker.html#close-modal
Jet Pilot is a 1957 Cold War adventure-romance film directed by Josef von Sternberg and starring John Wayne and Janet Leigh. It was written and produced by Jules Furthman and presented by Howard Hughes. Filming lasted more than eighteen months, beginning in 1949. The last day of shooting was in May 1953, but the Technicolor film was kept out of release by Hughes due to his tinkering until October 1957, by which time Hughes had sold RKO. Universal ended up distributing Jet Pilot.
Plot
A Russian defector lands a jet fighter aircraft on an American airstrip. The base commander, Air Force Colonel Jim Shannon (John Wayne) is surprised to find that the pilot is an attractive woman, Lieutenant Anna Marladovna (Janet Leigh). When she asks for asylum, but refuses to disclose any military information, Shannon is assigned to seduce her. They fall in love. Worried about the possibility of deportation, Jim marries her without permission.
When they return from their unauthorized honeymoon, Major General Black (Jay C. Flippen) takes Jim aside and informs him that his new wife is a spy, sent to relay information back to the USSR. The Americans decide to play along, and escalate the situation.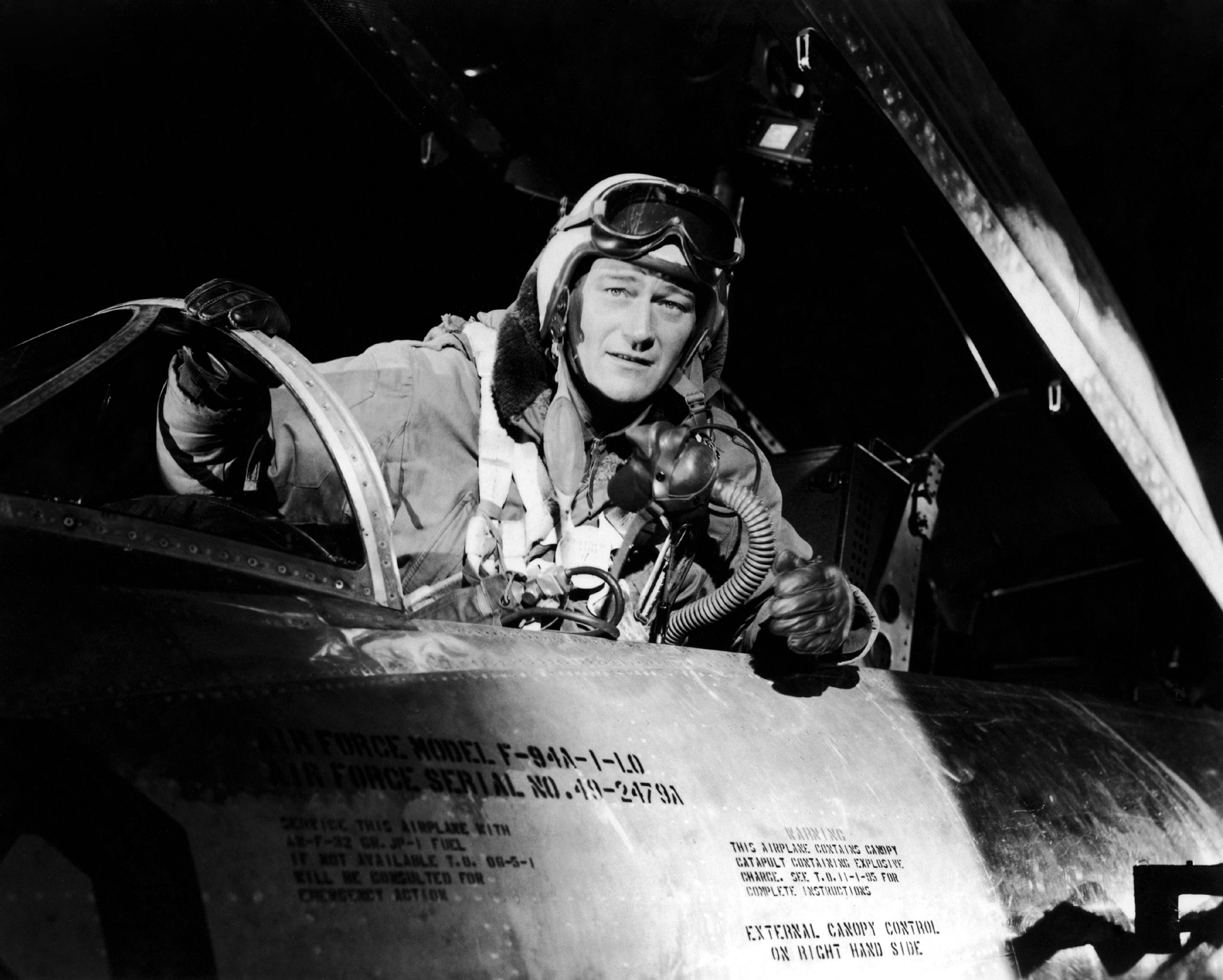 Shannon goes home to tell Anna that she is to be imprisoned for years, then deported when she is finally released. To save her, they hatch an escape plan, steal an aircraft and fly to Soviet airspace. Their arrival is not shown, but Anna is criticized for allowing Shannon to crash the more advanced American aircraft when Russian fighters closed in, rather than fighting back. She says that she considered shooting him, then decided that he would be more valuable for his knowledge than the plane would have been.
While they are there, Shannon discovers that Anna is pregnant. Shannon is then assigned to help test new aircraft, a pretext for drugging him and pumping him for information about American aircraft. He learns much about Soviet capabilities from the questions he is asked, while only giving up outdated information in return. When Anna discovers this, she initially plans to turn him in, learns he is to be drugged into permanent insensibility, then lets her personal feelings override her sense of duty. She finds herself under suspicion, disposes of the agent sent to keep an eye on her, steals an aircraft and escapes back to the West with Shannon.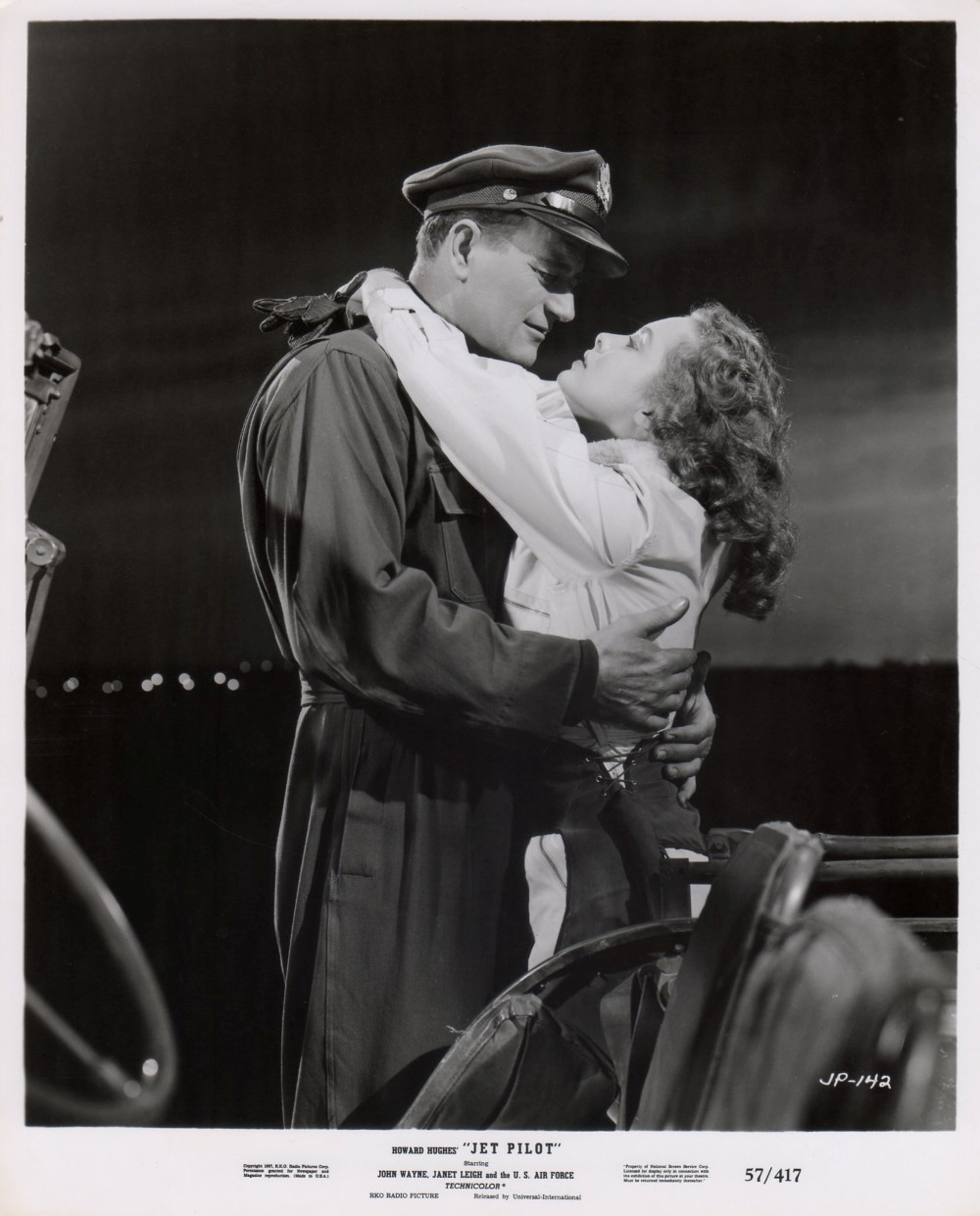 The tension between Russia and the U.S. in Syria is severe. We could reasonably say we're at the brink of war. One stupid mistake could set a chain reaction loose upon us. In this non typical John Wayne film we see we're all pretty much the same. The deep states of nations take us to war not the people. Isn't it time we take the deep state out of the picture. Jim marries Anna. Isn't that a better way? They love flying and each other.