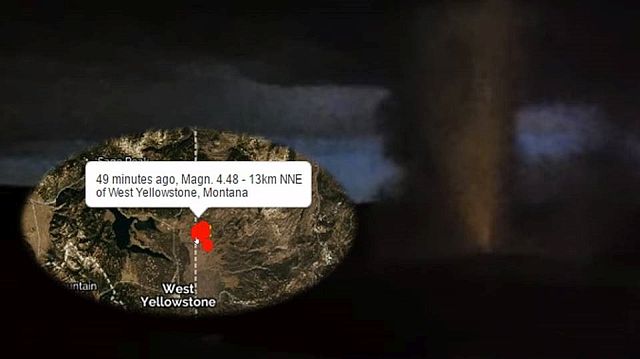 Today's earthquake is part of an energetic sequence of earthquakes around the epicenter of the big one.
The earthquake swarm which began on June 12 is composed of 77 events so far.
This is something to pay attention to considering NASA Is monitoring this area and we now have a decent quake.
su·per·vol·ca·no
an unusually large volcano having the potential to produce an eruption with major effects on the global climate and ecosystem.
"the possibility of a supervolcano erupting is terrifying, but the odds are fairly long against it happening in our lifetimes"