This is the 100th anniversary of the Battle of Vimy Ridge. The Canadian army fought as a Corp for the first time. They achieved a great victory at great cost. Time has forgotten these men. Worse still time has forgotten the futility of war. They still harken for slaughter today. Know these devils for what they are DEVILS! They can only take you from heaven to HELL! That was the name of another documentary we have posted before. Don't fall for the lies again. It may be the end of civilization as we know it. 
The Battle of Vimy Ridge was a military engagement fought primarily as part of the Battle of Arras, in the Nord-Pas-de-Calais region of France, during the First World War. The main combatants were the Canadian Corps, of four divisions, against three divisions of the German Sixth Army. The battle, which took place from 9 to 12 April 1917, was part of the opening phase of the British-led Battle of Arras, a diversionary attack for the French Nivelle Offensive.
The objective of the Canadian Corps was to take control of the German-held high ground along an escarpment at the northernmost end of the Arras Offensive. This would ensure that the southern flank could advance without suffering German enfilade fire. Supported by a creeping barrage, the Canadian Corps captured most of the ridge during the first day of the attack. The town of Thélus fell during the second day of the attack, as did the crest of the ridge once the Canadian Corps overcame a salient against considerable German resistance. The final objective, a fortified knoll located outside the village of Givenchy-en-Gohelle, fell to the Canadian Corps on 12 April. The German forces then retreated to the Oppy–Méricourt line.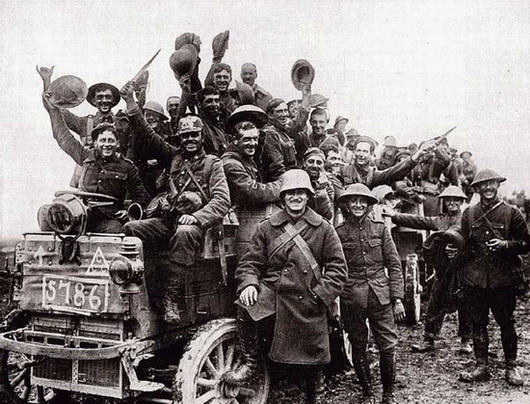 Historians attribute the success of the Canadian Corps in capturing the ridge to a mixture of technical and tactical innovation, meticulous planning, powerful artillery support and extensive training, as well as the failure of the German Sixth Army to properly apply the new German defensive doctrine. The battle was the first occasion when all four divisions of the Canadian Expeditionary Force participated in a battle together and it was made a symbol of Canadian national achievement and sacrifice. Recent historical research has called this patriotic narrative into question, showing that it developed in the latter part of the twentieth century. The nation-building story only emerged fully formed after most of those who experienced the Great War directly or indirectly had passed from the scene. A 100-hectare (250-acre) portion of the former battleground serves as a memorial park and site of the Canadian National Vimy Memorial
CONTINUED: