-

Let it not be said that our deciphering of the infamous Google doodles are somehow deficient. We are so far ahead of the pack the others may never catch up. The synchronicity is astounding. I myself marvel at the scope of the details. We are the twilight zone in our deductions. You may bear witness at the Cafe. Scripture says the value of the prophet is in the prophecy. Stand back. French police have arrested more dogs on wheels in Paris even. Their weakness is a lack of understanding of the depth of the rabbit hole. Without a background in the finer aspects in Manchurian assassins and the Operation Gladio program, they are lost in the wilderness. Once inducted, they may wish they never entered the matrix. The matrix is real. There only one way out - mastery.
-
We found in the images associated with the Doisneau doodle dogs on wheels killers on motor cycles. We found reference to Paris and numerous assassins. We implied false identifications. French police have arrested a dog on wheels. His identity has so far been withheld. His face is concealed. He was described as an amateur gun user with psychological problems i.e. Manchurian. The Telegraph names him Yoni P. A second suspect was released being the victim of identity theft.
-
The first victim Nathalie Davis was a laboratory assistant shot at her home in Grigny on November 27. That sets off alarm bells. What lab? Back in the day the weaponized flu was being discussed whose genome was to be published openly. Did she have knowledge of the future pandemic? Next was her neighbour on Feb. 22nd. His name was Jean-Yves Bonnerue. A man with that name is associated as an inspector of a machine associated with an explosion. The page has been removed. From a cached page we see he performed risk analysis for the petro chemical industry. If this is the same Jean-Yves, we see his services were no longer required.
-
Inspecteur machine et risque d'explosion (ATEX), APAVE2004 - 2009 Inspecteur machine, spécialiste des mises en conformité au regard des directives européennes 98/37/CE et 89/855/CE.
Depuis début 2006 mise en place pour un client de la vérification del'adéquation des matériels installés en zone ATEX, secteurPétrochimique. Nous analysons les risques et somme force de propositionpour lever les réserves.
-
We must speculate what risk assessment he analyzed. The short list is in deep water on the horizon. Another could be the blowout in the North Sea. The corporate media show shotgun wounds to a copper's face, but not a killer's. There are no pictures of the victims or background information. Hmmm?
-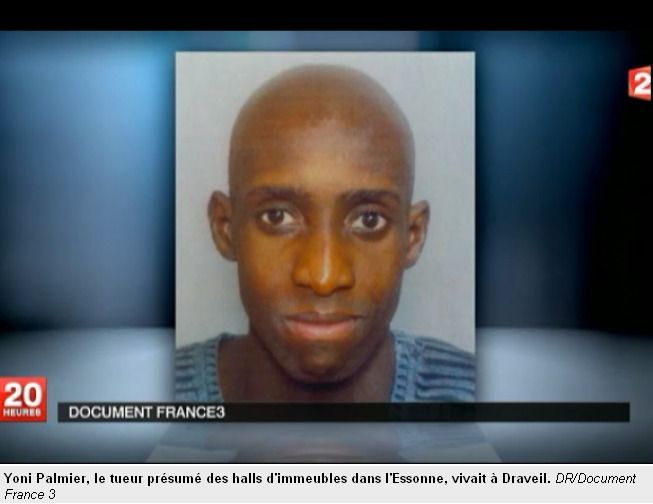 -
My forced bilingualism was not wasted. We have found Yoni P. French media have identified him. They further state he was unable to ride a motorcycle. Oops! That can ruin a frame job faster than anything. Why protect his identity in the English speaking world? Oh yea, he's too grey. We're running a global psy-ops for gun control with another airbrushed victim of Dorian grey Trayvon Martin.
-
-
The third victim lived in an apartment block of a similar style to the one where the first two lived. We cannot preclude Jean-Yves was merely a witness to Nathalie Davis' murder, but as we progress the stench of a cleanup operation is getting pretty heavy. Natalie Davis is a character in the hit TV show CSI. The character is The Miniature Serial Killer who disguises herself as a maid and kills in novel ways. What a co-incidence. Art imitates life at least the lives of assassins.
-
-
This victim 81year old Marcel Brunetto remains anonymous too. The photo comes a French Islamist news site. Praise Allah somebody is trying to shed light on this. Was he killed by a malfunctioning Manchurian or was he an extra to cover the others as a serial murder?
-
-
The fourth murder which gave police hard and fast clues like the dog's wheels a Suzuki motorcycle, led to the arrests. Yoni is the talk of the town what little is allowed out of the Parisian matrix is here at the Cafe. Victim number 4 was Nadjia Boudjemia-Lahcenea, a 47-year-old woman of Algerian descent. They tell us very little, but the photos say a lot. She was affiliated with a company that offered services to the jobless, homeless and people in need. That included psychological services too I might add.
-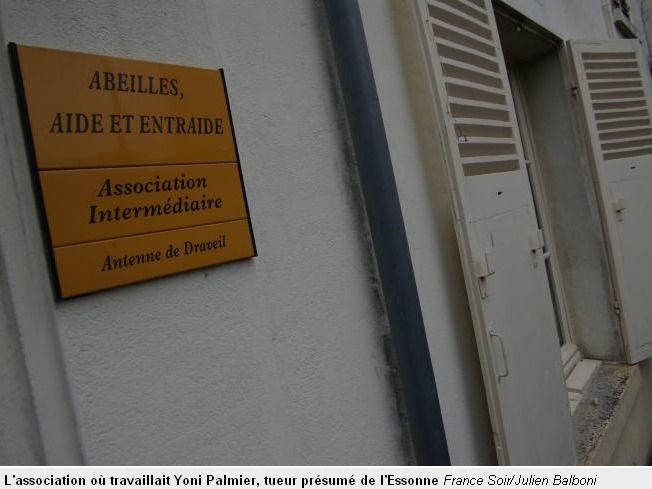 -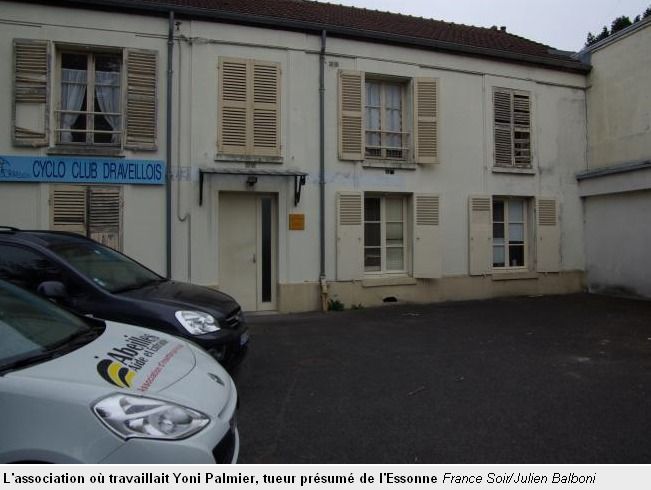 -
This one was named after the bee Abeilles. Was Nadija the ticket to get the killer close. Witnesses described him as 6 feet tall and white hardly like our Yoni. That's sanskrit for vagina. What a sense of humour his parents had. He wasn't supposed to be able to ride a bike, but the wheels were a 1000cc motorcycle commonly called crotch rockets for their power. A novice isn't going to handle that. Their other nick name is suicycle. I think we have a patsy here. There is a top gun murder for hire ring executing with extreme prejudice and covering the tracks under the guise of a crazed serial killer. It is a style that works very well until you find someone who understands how deep the rabbit hole goes.
-
The location is described as:
-
Draveil is a commune in the southern suburbs of Paris, France. It is located 19.1 km (11.9 mi) from the center of Paris.
(A play on 9/11)
-
They had an organic garden. We know how evil that is. Nathalie worked at Pitie-Salpetriere hospital in Paris. That place is the who done it factory. Most notable was Princess Diana in 1997. It was originally a gunpowder factory. Upon conversion to a hospital it housed the insane and criminals. There was an event where the hospital was stormed and patients executed. Dr. who else Sigmund Freud was a professor there. We know how his field has been exploited for mind control and murder at the highest levels. We know his grandson Matthew Freud is in the thick of the McCann disappearance and murder. We know his wife is a Murdoch. Did Nathalie know what they are doing now? There is a high end vaccine program working there under the auspices of Dr. Paul Offit who regularly receives death threats. No matter how we slice the pie the conspiracy angle is the best and opens many roads. We can be rest assured corporate media will do their level best to keep a lid on the matter.
-
Arrest: A suspected serial killer was in custody last night after Armed detectives swooped on a flat in the Essonne area, just south of the capital
-
Crime scene: French forensic officers examine a building close to where a 47-year old-woman was shot in the head by a gunman who escaped on a motorcycle
-
From the pure conspiracy angle the licence number and the sign have a common numerology. D the fourth letter and 4 are 8. The four and five are nine. The partial plate is 8 and the two and seven are 9 too. You never know.