STEALING THE PLANS
One of George's Angels sent the Cafe the whole deck of Illuminati playing cards. We are pretty good at World Global Domination and so are they. Many of these cards are being played as we speak. You should know. We will tell.
-
Olympic security secrets left on train
Blunder cop mislaid 2012 Games dossier
Files could reveal police tactics to terrorists
By STEPHEN MOYES and MIKE SULLIVAN, Crime Editor
Last Updated: 17 Jan 2012
A SECRET dossier detailing plans for policing this summer's London Olympics was left on a TRAIN.
A cop lost the file but a commuter found it and handed it to The Sun.
The shocking security blunder could have provided terrorists planning an attack with invaluable data.
A shamed senior cop has been carpeted.
The chief inspector in Scotland Yard's Territorial Policing branch is said to be "hugely embarrassed" by the potentially serious blunder.
The dossier contained details that would have helped al-Qaeda terrorists mount a devastating attack on the Games in London this summer. "Restricted" files spell out security plans in place at the sites of events and provide minutes of top-level meetings where ways to beat terrorists were discussed.
The dossier contains dates and details of pre-Olympics rehearsals, explains emergency "lock-down" procedures and sets out plans to avoid traffic congestion.
Worryingly, names and mobile phone numbers of constables, sergeants and inspectors are included.
The dossier also reports at length on damning complaints from officers about the radios they will have to use during the Olympics.
One frustrated cop says: "Radios NEVER work properly."
The documents were found by a commuter on a train in Dartford, Kent, on January 5. Realising their importance, he gave them to The Sun and we returned them to police.
The blunder is especially embarrassing because the files contain memo
HOORAY FOR THE CAFE. OUR POST GOOGLE NUMBER UNO!!!
FBI TO UNPLUG THE INTERNET MARCH 8TH THE FALSE FLAG ...
www.conspiracy-cafe.com/.../12472635-fbi-to-unplug-the-internet-...
17 Feb 2012 – This coming month on March 8th the FBI will disconnect DNS servers to protect us from the DNSChanger Trojan. That is a good story and ...
Giant Shrimp Found in New Zealand
By kangkam on Feb 10, 2012 - Comments: 0 - Today view: 3 - Total view: 150
Giant that included in groups of animals marine crustacean found in the trenches as deep as 7 kilometers off the coast of New Zealand.
Creatures that are found are called "supergiant". These animals included in the order Amphipoda,Crustacea group of animals which had no carapace, and have similar legs chest (thorax).
Amphipoda shrimp have a similar shape. Typically, this animal measuring only 2-3 cm. However, the supergiant is found in the Kermadec Trench, measuring 34 cm, 10 times greater.
This strange animal was found by the method of large metal trap with the help of a camera equipped with a protective glass to cope with pressure problems in the deep ocean.
A total of 9 specimens filmed and 7 were taken. Teams involved are from the University of Aberdeen inScotland and the National Institute of Water and Atmospheric (Niwa) Research in New Zealand.
The largest specimens taken measuring 28 cm. While the largest specimens are successfully captured by the camera measuring 34 cm.
Researchers revealed amphipoda found in sea trench and the width to "tunnel" in the ocean that it 11 miles.
These animals are small, but very active. Amphipoda are also known to live in an environment with a much higher pressure than the pressure at sea level.
Supergiant name was introduced in 1980 when researcher finds this kind in the waters of Hawaii. However, the specimens found is now much greater.
During recent years, scientists are always surprised by the findings of deep sea life. Now, in addition to findingamphipoda, scientists also found isopods at a depth of 7.7 km.
The Case of the Volcano That Set Time 15 Minutes Fast
11,051 Views JUL 10, 2011
It was business as usual when Mount Etna, the active volcano on the Italian island of Sicily, erupted for the fifth time since the beginning of the year on Saturday afternoon, the Daily Mail reports. The eruption was brief but intense, sweeping enough ash to close Catania's Fontanarossa airport overnight, a measure that was likewise required for its eruption last May. But lately, the volcanic eruptions on the island have been linked to some very odd things...
It started last month, when large numbers of locals turned up for work early. As chatter over this unprecedented occurrence grew louder, two local Sicilians organized a Facebook page to compare notes. It came to light that for thousands of people, digital clocks and watchers, from computers to alarm clocks, were all running 15 minutes fast. RIA Novosti also reported that in Palermo digital clocks and watches in Sicily were running more than 15 minutes fast. One of the people who started the page, Francesco Nicosia, told French online magazine Rue89 that, "I realized something was wrong when I started getting to work earlier. After some investigation I noticed that I wasn't the only one who was on time, which is quite rare here in Sicily."
That quote is almost too amusing to be true. But according to the Daily Mail, Sicilians "were quick to blame the volcano."And apparently this isn't the first time the island has experienced strange goings-on related to electronic devices: several years ago electronic equipment started spontaneously catching fire across the rural countryside, reports Rue89. At the time, fanatics "announced the return of Satan."
As for the more recent leap in time, scientists remain baffled. Could this just be a hoax? The Daily Mailis one of the few places reporting the story, which adds doubt as to its credibility (especially as it seems to suggest that yesterday's eruption pushed the clocks forward, when in fact it occurred in June.) If it's not a hoax, is it actually because of the volcano? Users on Facebook blamed aliens, poltergeists, solar explosions, and electrical disturbances caused by underwater cables. Naturally, others thought it was proof of the imminent demise of the world. And finally, some think that the whole thing is a conspiracy to punish Sicilians for their compulsive tardiness.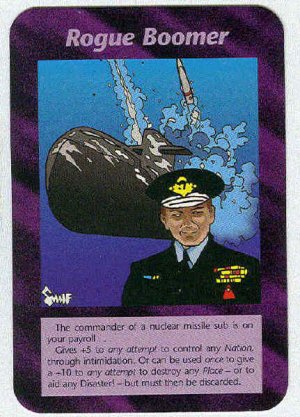 It is being reported as of yesterday that the Russian Submarine Yekaterinburg caught fire on December 29th of 2011. It appears the Daily Mail reported it, but I don't recall any mention of it over the 'holidays'. This was a severe fire that threatened the boat to the extent that the 16 R-29 intercontinental ballistic missiles which each contain four warheads were seriously threatened. Of course that's not news. Isn't it ironic that Conspiracy Cafe was hosting it's first Conspiracy night at the movies telling you how to survive the ultimate Armageddon. I'm sure most of the world had something more important to do like celebrate some sort of pagan ritual or other. It came very close to Year Zero.
Who took Whitney Houston in casket photo? Cause of death unclear
February 26, 2012
People across the world are wondering as to who took Whitney Houston in casket photo? Cause of her death is still unclear
Leading tabloid the National Enquirer has done it again by publishing pictures of singer Whitney Houston's in her casket during her wake, which was only for family members and close friends.
The world is outraged by this tasteless publicity bid and enraged fans are calling the act ghoulish. While the photos have certainly boosted the sales of the magazine, it has earned it no end of bad name.
Interestingly, this is not the first sensationalism-taken-to-the-extreme stunt by the magazine. It had come out with pictures of Elvis Presley after the King of Rock died in 1977 and also the purported origin of all the rumours related to Jennifer Aniston's nth pregnancy.
Houston's pictures, that have caused great distress to her family and fans, were clicked during a private wake attended only by close family members and friends at the Whigham Funeral Home in Newark, N.J.
Another source that went rather too far in creating sensation was TMZ when it published pictures of Houston's last meal and the bathtub she died in immediately after her Feb. 11 death at the Beverly Hilton Hotel in Beverly Hills.
Houston's family was greatly distressed by thie leaked pictures and the one who actually clicked the pictures still remains a mystery. It was rumoured that one of the guests took a picture of Houston while she rested in the casket and sold it to the magazine. Other rumours also stated that the pictures were taken by Houston's ex-husband Booby Brown, who did not sit with the rest of the family and was also the nucleus of an altercation during her funeral.
Houston's family accused the funeral home employees of sneaking in a click, but the funeral home denied the accusation. Houston's mother Cissy Houston even wanted the employees to undergo lie-detector tests.
Owner of Newark, N.J.'s Whigham Funeral Home, Carolyn Whigham, was devastated and said, "We did not take that photo. We did not sell the photo. We would never do something like that."
Whigham also insisted that the Houston family does not blame them for the leak.
She added, "I am very confident they are on the same page with me. Family friend Tyler Perry was on the Steve Harvey [radio] show this morning, and he said emphatically he knows we did not do it."
To make matters worse, the open casket photos were also accompanied by details of her death and funeral. It stated that during her funeral Houston was outfitted in her favorite purple dress, $500,000 worth of jewelry, and had gold slippers on her feet.
The funeral home gave an official statement that these tawdry details were absolutely false.
On the other hand, the cause of Whitney Houston's death has been zeroed in on an overdose of a mix of drugs. She is said to have supposedly consumed the deadly drug cocktail of Valium, Xanax and alcohol before collapsing in her bath tub at the Beverly Hilton Hotel on Feb. 11.
Sources were reported to have leaked to RadarOnline.com, "Whitney had taken Valium, Xanax, and alcohol, which led to her death. The coroner is waiting on final toxicology results to determine which one of the three was the major contributing factor of her demise."
The report further elaborated, "The coroner will be closely examining Whitney's blood alcohol content at the time she died as well. The sedatives and alcohol will almost certainly be the cause of death, and not drowning. Her heart stopped beating because her respiratory system was suppressed because of the anti-anxiety meds, and combined with the booze it probably happened very quickly before she was found partially submerged in the bathtub."
Both Valium and Xanax were recovered from Houston's hotel room following her death. She had struggled with drugs since fifteen years before she succumbed to them.
Iran nuclear threat: Vladimir Putin warns West not to meddle
Reuters | Feb 27, 2012, 06.49AM IST
MOSCOW:Vladimir Putin said Russia was alarmed by the "growing threat" of an attack on Iran over its nuclear programme and warned that the consequences would be "truly catastrophic".
In an article on foreign policy written before a March 4 presidential election he is almost certain to win, Russia's prime minister also warned Western and Arab nations against military intervention in Syria and accused Washington of meddling in the politics of Russia and its neighbours.
Talking tough as he prepares to return to Kremlin while facing the biggest protests of his 12-year rule and warily watching upheaval in the Middle East, Putin said US and Nato intervention abroad was undermining global stability, not buttressing it.
"I very much hope the United States and other countries ... do not try to set a military scenario in motion in Syria without sanction from the UN Security Council," Putin said in the article published on Monday in the newspaper Moskovskiye Novosti.
Putin made clear Russia, which along with China blocked a UN Security Council resolution aimed at ending a government crackdown on opponents in Syria, would use such levers to block US action when it sees fit. Nato nations should not form coalitions to launch military intervention when they lack Security Council support, he added.
"Nobody has the right to take for himself the prerogatives and authorities of the United Nations, especially when it comes to using force in relation to sovereign states," Putin said.
Part of a series he has published almost weekly in the two months ahead of the election, the lengthy article included criticism of the United States familiar from his 2000-2008 presidency and his campaign to reclaim Russia's top office, which has fueled protests by tens of thousands who want change.
Putin said relations were marred by "regular U.S. attempts to conduct 'political engineering', including in regions that are traditionally important to us, and in election campaigns in Russia" - a reference to his claims the United States has supported government opponents in Russia and ex-Soviet states.
Putin also suggested Nato had a "itch" for war and that the United States was trying to guarantee its security at the expense of others.
"A series of armed conflicts justified by humanitarian aims is undermining the principle, hallowed by the centuries, of state sovereignty," Putin said, suggesting the United States and Nato were creating a "moral and legal vacuum" in world affairs.
In Russia and abroad, he signaled, Moscow will push back when it believes the West is pressing its own agenda "under cover of humanitarian slogans", as he argues happened when Nato helped rebels oust Libyan leader Muammar Gaddafi last year.
Nobody can be allowed to try to implement the 'Libyan scenario in Syria," Putin said. "I very much hope the United States and other countries take this sad experience into account and do not try to set a military scenario in motion in Syria without sanction from the UN Security Council.
STOKING NUCLEAR PROLIFERATION?
Putin struck a starker note on Iran, which Western nations fear may be seeking nuclear weapons. Israel has threatened Iran with pre-emptive strikes on its nuclear sites and the United States has not ruled out force if sanctions and diplomacy fail.
"The growing threat of a military strike on this country alarms Russia, no doubt," Putin said of Iran. "If this occurs, the consequences will be truly catastrophic. It is impossible to imagine their real scale."
Putin said global powers seeking to rein in Iran's nuclear programme should recognise its right to enrich uranium, a suggestion the West should be more flexible if it wants to convince Tehran to rein in its nuclear programme. Western nations are too quick to "grab for the cudgel of sanctions or even military action," he said. "I remind you, this is not the 19th century - or even the 20th."
Putin also warned against putting too much pressure on North Korea, saying that its nuclear status is "unacceptable for Russia" but that "efforts to test the strength of the new leader are impermissible" because they could provoke countermeasures.
He suggested Western military intervention in various nations, from the invasion of Iraq in 2003 to Nato's air strikes against Gaddafi's forces in Libya, were only encouraging nuclear proliferation.
Leaders may think, "'Hey, I've got an atomic bomb in my pocket, nobody will touch me," Putin said.
"Like it or not, it's a fact that foreign intervention leads to such thoughts."
"THE AMERICANS ARE OBSESSED"
The term of the protege Putin steered into the Kremlin in 2008, President Dmitry Medvedev, was marked by improvements in Russian-U.S. ties, including a landmark 2010 nuclear arms reduction treaty between the former Cold War foes.
But they are at odds over U.S. plans for a European missile shield, which the Kremlin says it fears is intended to weakening Russia's nuclear arsenal and upset the balance of power. Putin said he still holds out hope for compromise on missile defence, but suggested the United States may not ready.
"The Americans are obsessed with the idea of providing themselves with absolute invulnerability," he said, adding that would lead to "absolute vulnerability for everyone else".
Putin also expressed concern about Afghanistan, saying the Nato operation - which Russia has aided by providing transit and supply routes - had "not resolved its set tasks".
The threats from militancy and drug trafficking were not diminishing, he said, and despite plans for a withdrawal "the Americans are creating military bases there and in neighboring countries. This clearly does not suit us," he said.
Critics say Putin uses the idea of a US threat to deflect attention from domestic problems and to bolster his image as Russia's protector, and some analysts say Russia should be more concerned about a rising China next door.
Putin had little but praise for Beijing in the article, suggesting that he sees little to gain from showing wariness toward a neighbour whose energy-hungry economy is a key market for Russian oil and gas.
"I am convinced that the growth of China's economy is not a threat at all but a challenge that carries with it a colossal potential for business cooperation - a chance to catch the 'Chinese wind' in our economic sail," Putin said.
"China's conduct in the world arena gives no grounds to speak of pretensions to dominance," said Putin, in contrast to his criticism of the United States.
New Released Moon Photos (Alien Base) - Feb 20, 2012
http://www.youtube.com/watch?v=aQROkx5Wlw0&feature=emai
(COAST TO COAST AM)
Massive 1,100 Year Old Mayan City Found In Georgia
Thursday, December 22, 2011 2:36
The find is particularly relevant in that it establish specific links between the culture of Southeastern Native Americans and ancient Mayans. According to Thornton, it may be the "most important archeological discovery in recent times."
Archaeologists have discovered the ruins of an ancient Mayan city in the mountains of North Georgia believed to be at least 1,100 years old. According to Richard Thornton at Examiner.com, the ruins are reportedly what remains of a city built by Mayans fleeing wars, volcanic eruptions, droughts and famine.
This 3D virtual reality image was made from the Johannes Loubser site plan. There may be many other hidden structures in the ancient site. Credit: VR Image by Richard Thornton
In 1999, University of Georgia archeologist Mark Williams led an expedition to investigate the Kenimer Mound, a large, five-sided pyramid built in approximately 900 A.D. in the foothills of Georgia's tallest mountain, Brasstown Bald. Many local residents has assumed for years that the pyramid was just another wooded hill, but in fact it was a structure built on an existing hill in a method common to Mayans living in Central America as well as to Southeastern Native American tribes.
Speculation has abounded for years as to what could have happened to the people who lived in the great Meso-American societies of the first century. Some historians believed that they simply died out in plagues and food shortages, but others have long speculated about the possibility of mass migration to other regions.
http://beforeitsnews.com/story/1541/339/Massive_1,100_Year_Old_Mayan_City_Found_In_Georgia.html
Wikileaks Pairs with Anonymous to Publish Intelligence Firm's Dirty Laundry
By Quinn Norton Email Author February 26, 2012 | 10:29 pm | Categories: Anonymous, WikiLeaks
In an unprecedented collaboration between Anonymous and WikiLeaks, the secret spilling site began leaking Sunday night portions of a massive trove of e-mails from the private intelligence firm Stratfor that Anonymous obtained by hacking the company in December.
WikiLeaks did not mention the source of the reported five gigabytes of e-mails in its press release, but did say it has been working for months with 25 media outlets from around the world to analyze the documents.
The first batch of leaked e-mails purport to show that Stratfor monitored the political prankster group known as The Yes Men on behalf of Dow Chemical, which has been targeted by The Yes Men over the company's handling of the Bhopal disaster. The e-mails also purport to show Stratfor's attempt to set up an investment fund with a Goldman Sachs director to trade on the intelligence Stratfor collects, as well as give insight into how the private intelligence firm acquires, and sometimes pays for, information.
Stratfor, somewhat akin to a privatized CIA, sells its analyses of global politics to major corporations and government agencies.
Members of Anonymous with direct knowledge of the hack and transfer of data to WikiLeaks told Wired that the group decided to turn the information over to WikiLeaks because the site was more capable of analyzing and spreading the leaked information than Anonymous would be.
"WikiLeaks has great means to publish and disclose," the anon told Wired. "Also, they work together with media in a way we don't."
"Basically, WL is the ideal partner for such stuff," the anon continued. "Antisec acquires the shit, WL gets it released in a proper manner." Antisec is the arm of Anonymous that is known for hacking into servers.
According to Antisec participants, Stratfor was targeted not just for its poor security, but also because of its client list, which includes major companies and government entities
"We believe police and employees who work for the most significant fortune 500 companies are the most responsible for perpetuating the machinery of capitalism and the state," said one Antisec participant in December, "That there will be repercussions for when you choose to betray the people and side with the rich ruling classes."
Anons also told Wired that future collaborations with WikiLeaks could involve a series of hacks that will be announced, one after another, every Friday for the foreseeable future. If that happens, the Stratfor e-mail release could be the first sign of a new, powerful alliance between the two groups, each of which has vexed and angered the world's most powerful governments and corporations.
When WikiLeaks received the documents on a server it controlled, it acknowledged the successful transfer with a coded, public Tweet, according to an anon with direct knowledge of the collaboration.
A document provided to Wired that could not be authenticated indicated that the media partners of WikiLeaks agreed to parcel out stories on the leaks over the coming week and a half. Those media partners do not include previous partners such as the Guardian and U.S. partners The New York Times and the Washington Post.
According to the document, e-mails about WikiLeaks and Anonymous will be disclosed Wednesday, followed by separate disclosures on Italy, the Middle East and then Asian countries including Pakistan, Afghanistan and India, among others. The project, code-named Rock Guitar, is officially named "The Global Intelligence Files."
Stratfor had been aware that the e-mails would likely be published in some form by Anonymous, but said in January that the e-mails should not embarrass the company.
The collaboration between WikiLeaks and Anonymous is an odd couple pairing. WikiLeaks has largely crumbled over the last 18 months, due to internal disagreements over the management style and legal problems of its outspoken leader Julian Assange. By contrast, Anonymous is an amorphous group with no leadership structure.
If Anonymous continues feeding WikiLeaks with documents, the secret spilling site could return to a prominence that seemed lost due to technical difficulties, legal troubles, in-fighting and public fallings out with media partners in the wake of the site's publication of a massive trove of U.S. documents in 2010 and 2011.
WikiLeaks's alleged source for those documents, Pfc. Bradley Manning, is facing a U.S. army court martial and a possible sentence of life imprisonment.
As for how the collaboration between the two groups went, an anon with direct knowledge of it indicated that the new relationship had some tough moments.
"There were some natural tensions as usually can happen inside partnership," the anon said. "I hope this was only the beginning of a beautiful relationship."
Homs under fire, Syria awaits vote 
KHALED YACOUB OWEIS, REUTERS
FIRST POSTED: MONDAY, FEBRUARY 27, 2012 06:28 AM EST | UPDATED: MONDAY, FEBRUARY 27, 2012 06:33 AM EST
Syrians soldiers vote during a referendum on a new constitution at an undisclosed location in this handout photograph taken on Feb. 26, 2012 and released by Syria's national news agency SANA. (REUTERS/SANA)
Israel claims Delhi veil on Iran blast role
Our Bureau and Press Trust of India
Monday, 27 February 2012 11:55
File photo of attack on Israeli embassy car
Jerusalem: Indian intelligence agencies have "considerable evidence" of Iran's involvement in this month's car-bomb attack on an Israeli diplomat's wife but are not releasing the information to avoid angering Tehran, a top Israeli official has claimed.
The official told the Haaretz daily that the agencies had located the motorcycle used in the attack, identified who purchased it and knew how and when the attacker had arrived in India. Tal Yehoshua Koren, wife of the Israeli defence attache in Delhi, was seriously injured in the February 13 explosion.
But Delhi police spokesperson Rajan Bhagat denied the bike had been traced. "We have not been able to trace the biker who stuck the magnetic bomb on the Israeli embassy car or the motorcycle he was riding. We can't comment on reports by newspapers in Israel."
The Israeli official said the Indian sleuths were "close to fully solving the case but are not saying so publicly". "The Indians received a great deal of assistance from the US and Israel and did a lot of work themselves," he added.
The Indian agencies have decided to term the incident "a case under investigation", which has lowered the pressure for the release of the details, the official said. The Israeli ambassador in New Delhi, Alon Ushpiz, said he was "not aware" of the details in the paper's report but expressed "full confidence" in the Indian agencies. "We have no doubt justice will be done."
-The Telegraph, Calcutta
Putin plot? Bid to kill Russia leader foiled, reports say
By Matthew Fisher, Postmedia News February 27, 2012 8:46 AM
The plot's existence was confirmed by Putin's spokesman as well as the Ukrainian Security Service (SBU) and its Russian Federal Security Service (FSB) counterpart. But some analysts raised suspicion over the timing of the news.
Photograph by: ALEXEY DRUZHININ/AFP/Getty Images , National Post
MOSCOW — An attempt on the life of Russian Prime Minister Vladimir Putin has been averted six days before a presidential election that is expected to return the former president to power for another six years, Russian media reported Monday.
Channel One, which is controlled by the government, was the first to report Monday that a joint operation between Ukrainian and Russian authorities on the Ukrainian Black Sea port city of Odessa had been thwarted after several would-be assassins with alleged Chechen connections caused an explosion in an apartment they had rented. One of the men died in the blast. Another man survived, ultimately leading to the arrest of a third man, who was described as the mastermind behind the foiled plot.
Details of the alleged attempt to kill Putin, who has been Russia's top leader as president or prime minister for 12 years, were unclear, with Russia media saying the first arrest was made on Jan. 4 while Ukrainian authorities said the arrests took place on Feb. 4. The discrepancy may be the result of when the first and second men were arrested.
Given the conflicting timelines and especially because of the proximity to next Sunday's presidential ballot, doubts have already surfaced in Russia and Ukraine about the plans and especially about the timing of the announcement of their capture. It is not the first time that an alleged plot on Putin's life has been uncovered shortly before an election.
According to a survivor of the Odessa blast, Ilya Pyazin, whose confession was broadcast on Channel One, the goal had been to attack sites in Moscow, followed by an attempt on Putin's life. The would-be assassins intended to use a landmine or a suicide bomber to strike at Putin, the television network said. They had reportedly travelled to Ukraine via Turkey and the United Arab Emirates.
"The final aim was to come to Moscow and try to carry out an attack on Putin," said the other survivor, Adam Osmaev, who was described by Russia One as a terrorist instructor. "There are such military mines, called off-route anti-tank mines, the use of which does not even require a suicide bomber."
Osmaev was said to have fled to London after being put on an international terrorist list five years ago, Russia Today television reported. He had gone to Ukraine at the behest of Russia's most wanted terrorist, the Chechen rebel leader Doku Umarov, the state-backed network said.
The president's office and the Ukrainian government both confirmed the bombers had planned to assassinate Putin. It was suggested the men had intended to bomb a convoy of heavily guarded cars that often drives Putin around Moscow at high speed, and that explosives to be used for this purpose had already reached Moscow. A member of Russia's intelligence police told Russia One that the plotters had videotapes of Putin's motorcade in their possession.
Putin has campaigned lately on a theme that attacks foreign interests, including the United States, for trying to interfere in Russia's political process.
Gennadi Zyaganov, the communist candidate, has been polling between 14 per cent and 18 per cent in recent polls.
Frustration with Putin's rule boiled over into unprecedented street protests beginning in December, after widespread allegations that parliamentary elections had been rigged in favour of candidates favourable to Putin. In the most recent of these large demonstrations, tens of thousands of Muscovites wearing white ribbons of protest joined hands Sunday on the capital's Garden Ring. Putin ridiculed the white ribbons, saying that they looked like condoms.
However, a series of opinion polls over the weekend indicated that support for Putin, which had dropped from highs of 70 and 80 per cent to 50 per cent, was now ranging between 58 per cent and 66 per cent. If, as is likely, Putin obtains more than half of the ballots cast, he can avoid a second round of voting on March 25 against this Sunday's likely runner-up.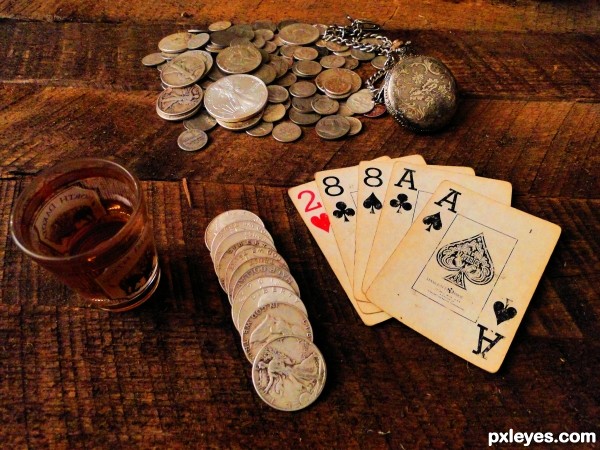 Some people say the only winning move is not to play the game. At Conspiracy Cafe the winning move is to win the game by mastering it. Then deal the NWO the dead man's hand. We see the destabilization of Russia and the attempt on Vladimir Putin as a U.S., NATO, and Israeli plot to take the head off the competition. Don't think Putin doesn't know that. The next card could be the one below.
The Ultimate Dead Man's Hand
HELP US STOP THEM