| | |
| --- | --- |
| Posted by George Freund on August 12, 2012 at 7:05 PM | |
-
In a strange twist of irony the town where all the replicas for the London Olympic closing ceremony were made has fallen victim to one of the most massive fires in many long years. The local recycling center in Dagenham was the victim. The fire started in the afternoon prior to the closing ritual. We must wonder if it was a sabotaged staging area rendered obsolete?
-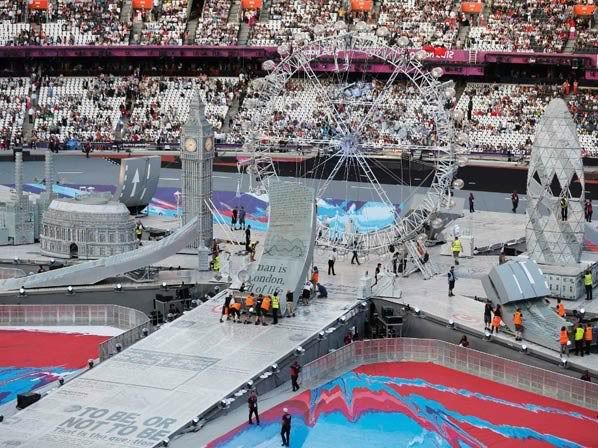 -
These are the props that were made in Dagenham.
-
-
Winston Churchill popping out of Big Ben at 9:06. The caption: Tis better to have loved and lost Then never to have loved at all. It appears they lost this battle. The eyes of the conspiracy world were upon them. Perhaps the evidence went up in smoke. Don't worry the Department of Homeland Security just purchased half a ton of ammonium nitrate. It's anyone's guess where they'll use it. Stayed tuned.
-
Pumps at the ready: More than 40 fire engines also attended the incident this afternoon, but fire chiefs insisted that dealing with the blaze did not impact on resources at the Olympic Park
-